Last updated on August 2nd, 2023 at 10:02 am
In the realm of horror movies, few characters have captured the imaginations of audiences quite like Ghostface, the iconic killer from the "Scream" film series. As fans around the world commemorate the 25th anniversary of this terrifying franchise, a special Ghostface costume has been released to honor this milestone. This article delves into the significance of the Ghostface character, its enduring popularity, and the exciting details of the 25th Anniversary Costume.
The Legend of Ghostface:
Ghostface made its bone-chilling debut in the 1996 film "Scream," directed by Wes Craven. Portrayed as a masked figure draped in a flowing black robe, this antagonist struck fear into the hearts of viewers with its eerie demeanor and relentless pursuit of victims. Ghostface became an instant horror icon, blending elements of suspense, mystery, and dark humor to create a unique and memorable character.
Enduring Popularity:
Over the past two and a half decades, Ghostface has become synonymous with the slasher genre. Its signature mask, inspired by the 1893 painting "The Scream" by Edvard Munch, has become instantly recognizable worldwide. The "Scream" franchise has expanded to include several sequels, a television series, and even a recent reboot, solidifying Ghostface's status as one of the most enduring and beloved horror figures of all time.
The 25th Anniversary Costume:
To celebrate the 25th anniversary of Ghostface's first appearance, a commemorative costume has been released, allowing fans to embody the terrifying persona themselves. This meticulously designed ensemble captures the essence of Ghostface, ensuring an authentic and spine-chilling experience for horror enthusiasts.
The costume features the signature Ghostface mask, faithfully recreated with intricate details and high-quality materials. The mask's elongated, ghostly expression is rendered with precision, capturing the bone-chilling aura that has haunted audiences for decades. The flowing black robe, an essential component of Ghostface's attire, is expertly tailored to maintain the character's distinctive silhouette.
The 25th Anniversary Costume pays homage to the franchise's rich history while incorporating modern enhancements. The fabric used for the robe has been upgraded for comfort and durability, ensuring a superior wearing experience. Additionally, the mask now includes adjustable straps for a customizable fit, accommodating a range of head sizes and shapes.
This special edition costume is packaged in a commemorative box adorned with artwork inspired by the iconic "Scream" movie posters. Inside, fans will find not only the Ghostface ensemble but also exclusive extras, such as an anniversary-themed collector's card and a booklet featuring behind-the-scenes trivia and concept art.
In the End:
The Ghostface 25th Anniversary Costume serves as a testament to the enduring legacy of this beloved horror franchise. With its attention to detail, high-quality craftsmanship, and nod to the original film's impact, this costume allows fans to immerse themselves in the chilling world of Ghostface. As horror aficionados celebrate 25 years of screams and thrills, this limited-edition costume serves as a fitting tribute to an icon of terror that continues to haunt our nightmares.
Items required to create Ghostface 25th Anniversary Costume: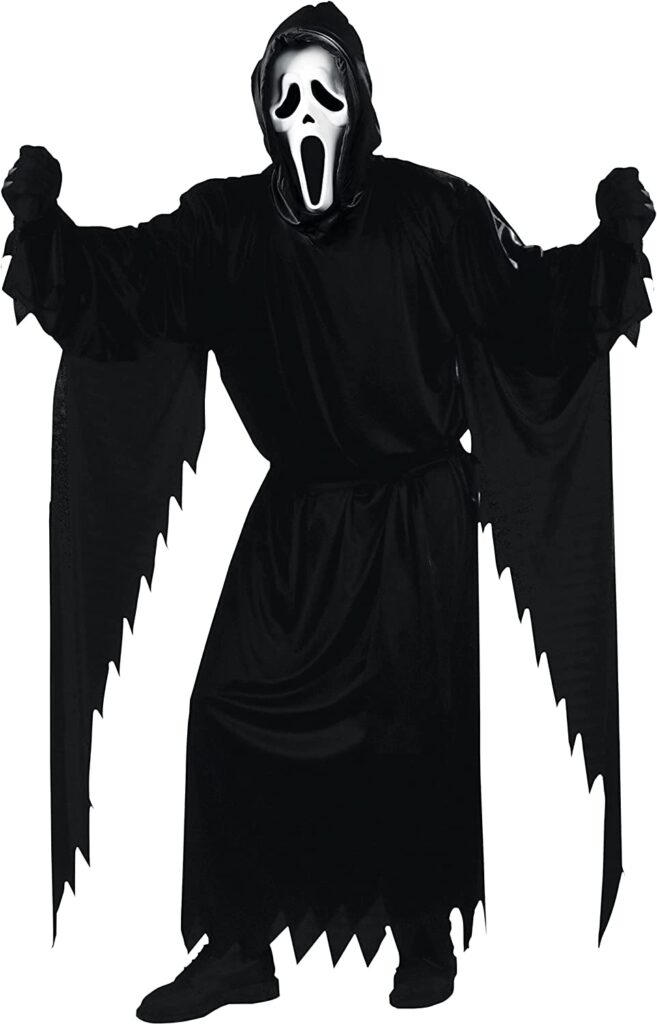 Ghostface's Robe + Mask
---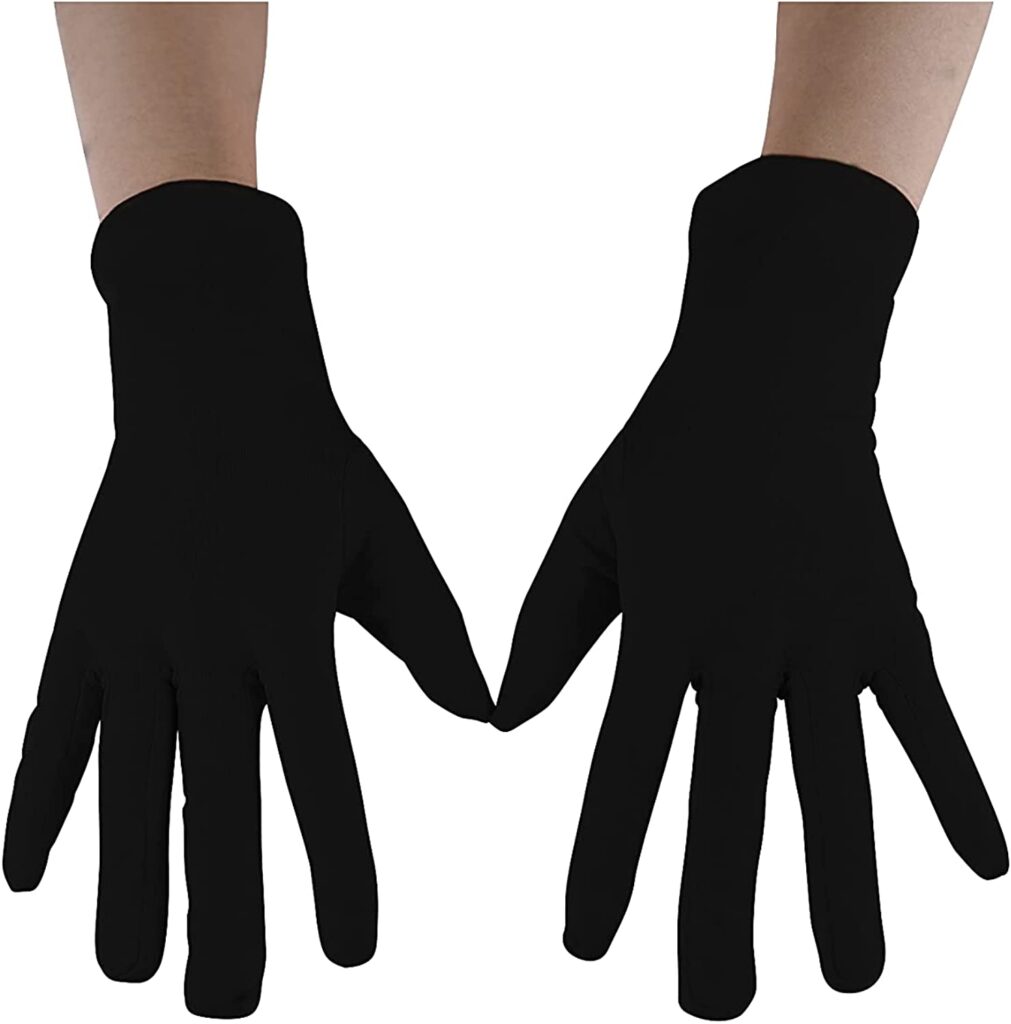 Ghostface's Gloves
---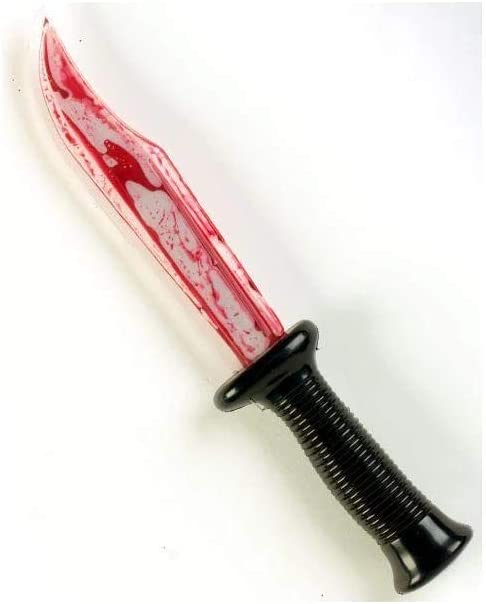 Ghostface's Bloody Knife
---

Ghostface's Scythe Staff
---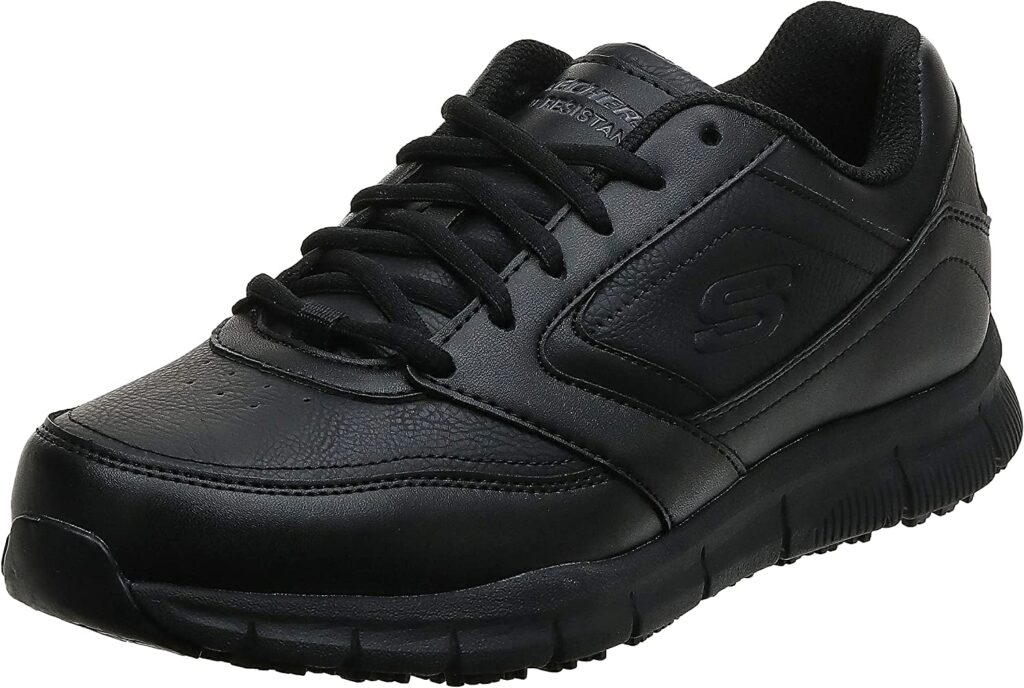 Ghostface's Shoes
---
Ghostface 25th Anniversary Costume Ideas
We are sorry that this post was not useful for you!
Let us improve this post!
Tell us how we can improve this post?
Become a part of our vibrant community by sharing your unique costume image and inspire others with your creativity! Click Here