The Roxbury Guys Costume Guide
Do you want your name on the luxurious nightclub name list? Are you having a disco party theme this Halloween? then this "A Night at the Roxbury Costume" is perfect for you and your party head friends.
When it comes to iconic comedic characters perfect for Halloween or cosplay, the Roxbury Guys from "A Night at the Roxbury" stand out. Embodying the essence of the late '90s club scene with a mix of humor and style, Doug and Steve Butabi, played by Chris Kattan and Will Ferrell respectively, have become synonymous with vibrant suits and head-bopping dance moves. Here's a guide to creating your very own Roxbury Guys costume for a night of fun and nostalgia.
Outfit Essentials:
Brightly-Colored Suits: The Roxbury Guys are known for their flamboyant and often shiny suits. Go for bold colors like electric blue, fuchsia, or gold. If you can find one with a satin sheen, even better!
Black T-shirts or Button-Down Shirts: Underneath those shiny suits, a simple black shirt was their go-to choice.
Chunky Gold Chains: No Roxbury Guys costume would be complete without some ostentatious bling. A thick gold chain necklace is a must.
Gelled Hair: Both brothers sported hairstyles that required a generous amount of hair gel. Make sure your hair has that wet, slicked-back look.
Accessories and Add-ons:
Fake ID Cards: Since the Butabi brothers were always trying to get into the elite clubs, having a mock VIP club card or a fake ID can be a fun addition.
Portable Speaker: Play Haddaway's "What is Love" on repeat. Not only will it set the mood, but it will also prompt spontaneous dance-offs!
The Dance Move:
The Roxbury Guys had a signature head-bobbing dance move. Practicing this dance is essential if you want to capture the true essence of the characters. The key is in the swift side-to-side motion, all while keeping a serious face.
Group Dynamics:
Going solo as one of the Butabi brothers is fun, but teaming up with a friend to represent both Doug and Steve elevates the experience. The duo's comedic synergy is what made them so memorable, and together, you can recreate that magic.
Tips for Cosplayers:
Pay Attention to Detail: For seasoned cosplayers, adding finer details like the exact type of shoes they wore, or even recreating their slightly disheveled appearance after their many club rejections, can add a layer of authenticity to the costume.
Interaction: Engage with fellow cosplayers or party-goers in character. Attempting to get into "exclusive" areas or playfully bouncing off walls can be a humorous touch.
In the End:
The Roxbury Guys offers a delightful blend of humor and style, making them a standout choice for Halloween or cosplay events. With the right costume elements and a commitment to the characters' quirks, you'll surely be the life of any party or convention.
Below is the list of items required for recreating the Roxbury Guys Costume: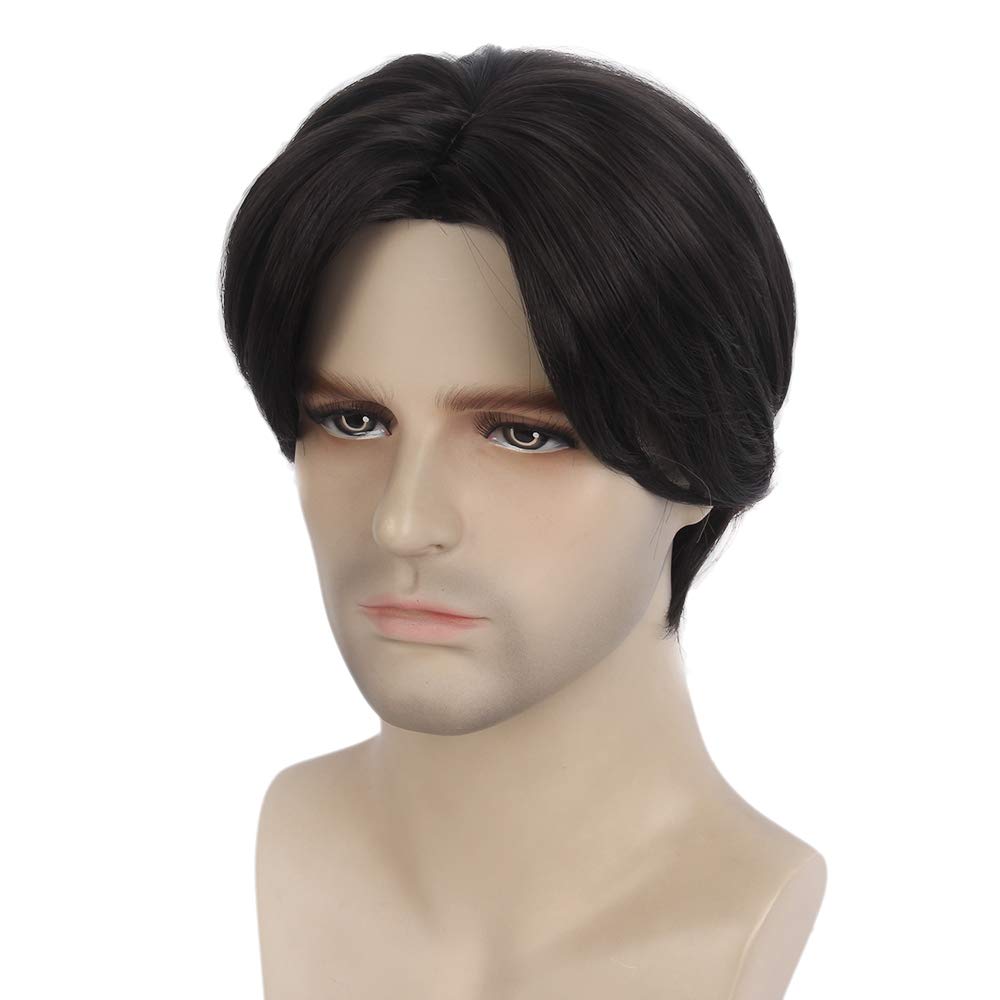 Steve Butabi's Wig
---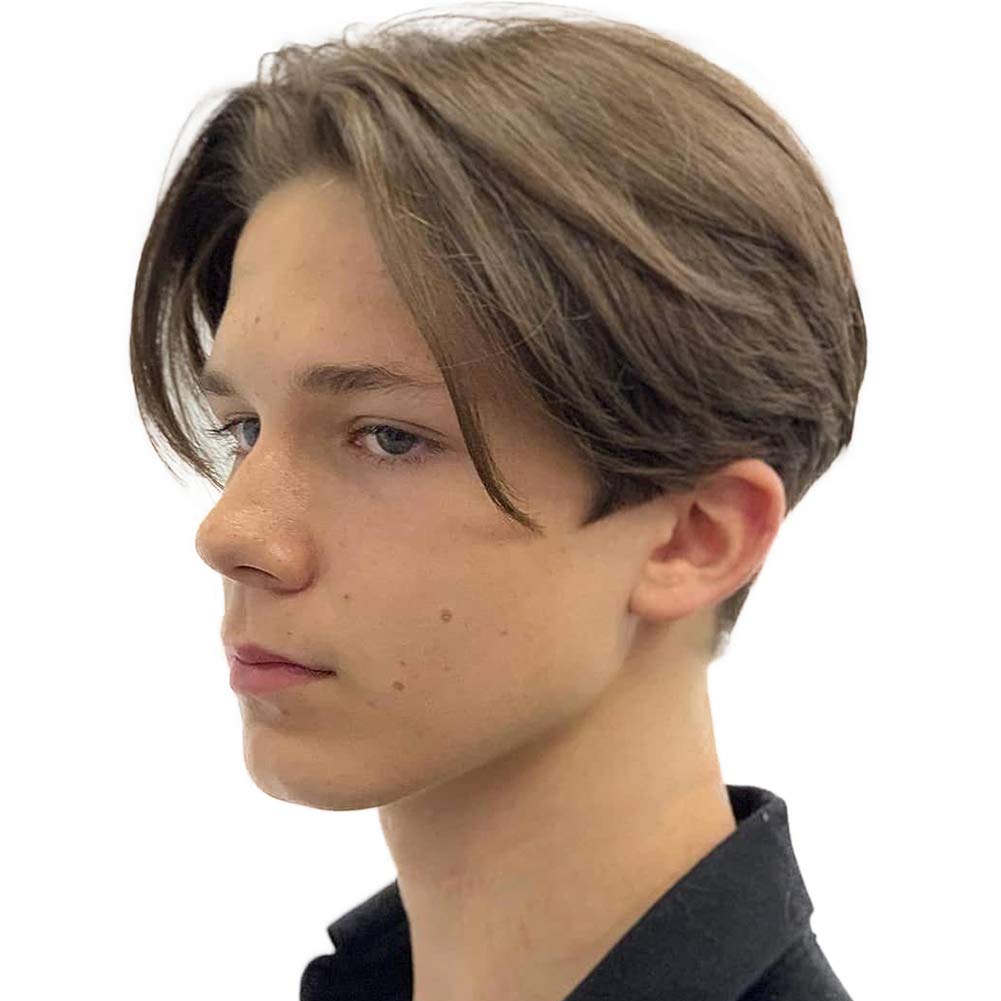 Doug Butabi's Wig
---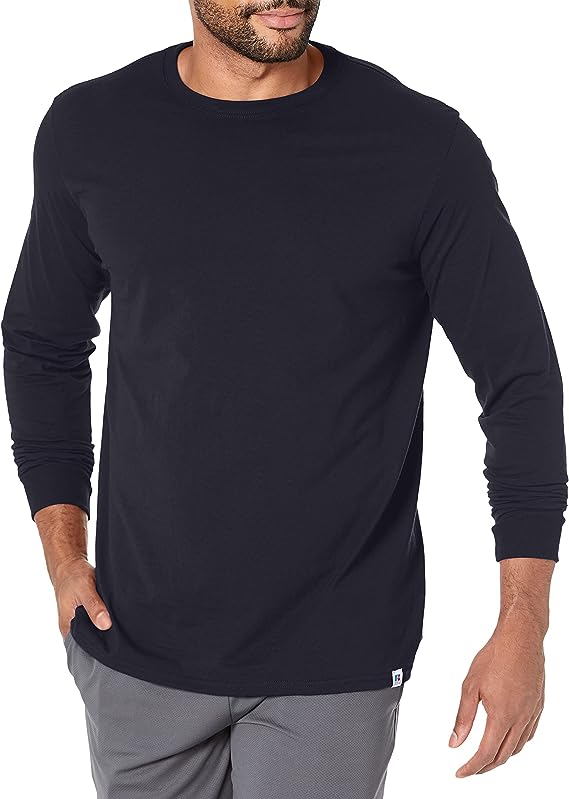 The Roxbury Guys' Black Shirt
---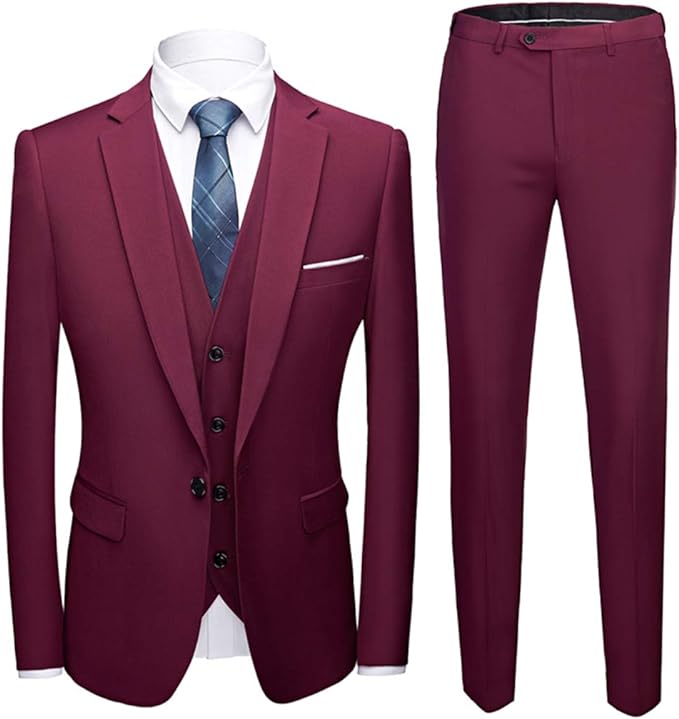 Steve Butabi's Suit
---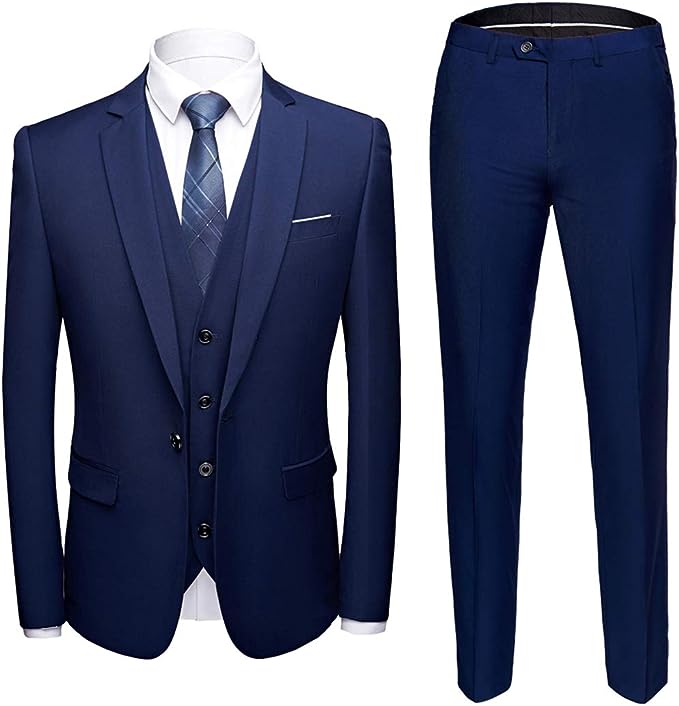 Doug Butabi's Suit
---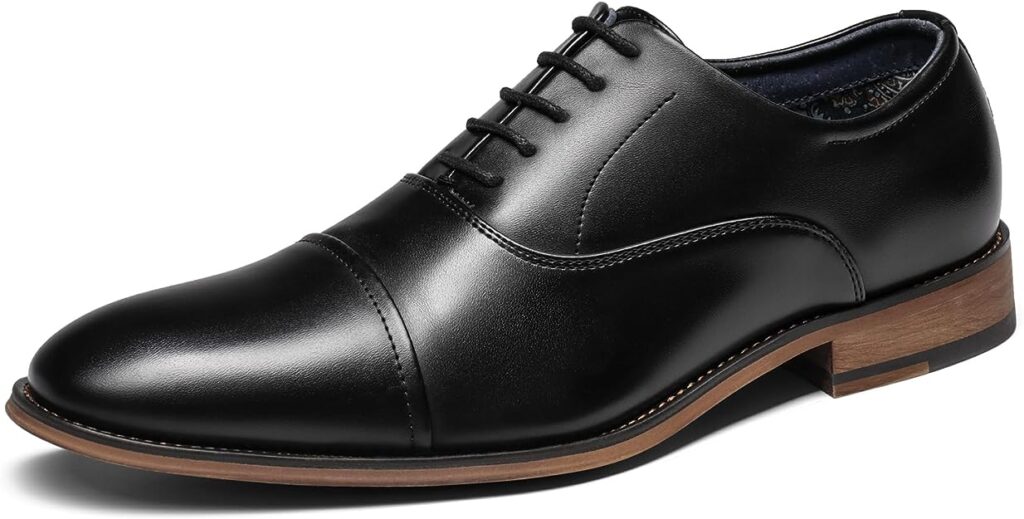 The Roxbury Guys' Shoes
---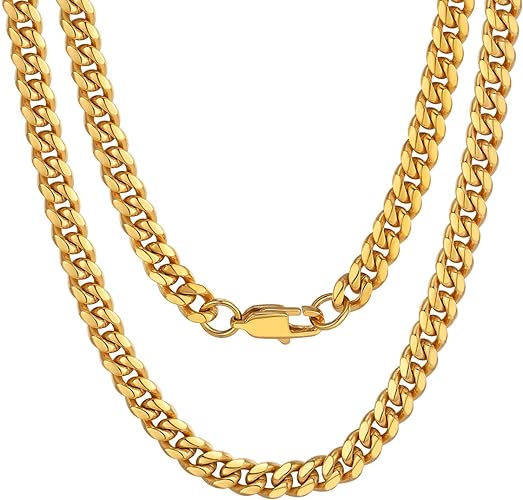 The Roxbury Guys' Gold Chain
---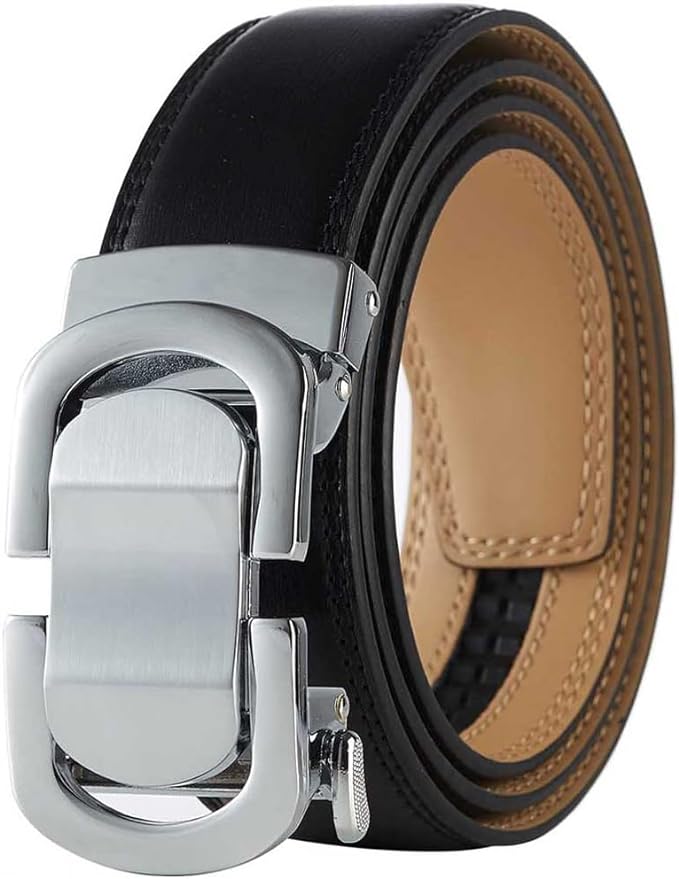 The Roxbury Guys' Belt
---
About The Roxbury Guys
"A Night at the Roxbury" is a comedic gem that originated from a recurring sketch on "Saturday Night Live" (SNL). At the heart of this sketch and subsequent film are the Roxbury Guys, two brothers named Doug and Steve Butabi, played by Chris Kattan and Will Ferrell, respectively. In this write-up, we'll explore the appeal, characteristics, and legacy of these iconic characters.
Background & Origins:
The Roxbury Guys were introduced to audiences on SNL. Their sketches usually centered around the duo's comically awkward and persistent attempts to pick up women and get into elite nightclubs, often with disastrous results. The head-bopping, energetic dance to Haddaway's "What is Love" is instantly recognizable and became one of the most iconic aspects of the characters.
Character Traits & Dynamics:
The Butabi brothers are characterized by their flashy suits, overt confidence (often misplaced), and a shared dream of opening their own nightclub. Their interactions showcase a deep, albeit somewhat dysfunctional, bond. They're united in their love for partying and their pursuit of social acceptance in the club scene.
Doug Butabi (Chris Kattan): The younger brother, Doug often finds himself in the shadow of Steve. He's a bit more naive and often acts as the comedic foil to Steve's more dominant personality.
Steve Butabi (Will Ferrell): As the elder brother, Steve is slightly more confident and assertive. He often takes the lead in their endeavors, even if his plans are ill-conceived.
Pop Culture Impact:
The Roxbury Guys have left a lasting impression on pop culture. Their signature dance move, accompanied by the iconic "What is Love" tune, has been parodied and imitated in countless settings. Beyond SNL, the character's popularity led to the 1998 film adaptation "A Night at the Roxbury," which further delved into their backstories and aspirations.
Legacy:
The story of two underdog brothers trying to fit in, make a mark, and achieve their dream resonates with many. The humor might be slapstick, but underneath it all, the film and sketches touch on universal themes of ambition, family, and finding one's place in the world. Today, the mere mention of the Roxbury Guys evokes nostalgia and is a testament to the timeless appeal of these characters.
Conclusion:
The Roxbury Guys, with their quirky antics and unmistakable dance moves, stands as one of the most memorable creations to emerge from SNL. Their blend of humor, heart, and undying determination to "make it" in the club scene has solidified their place in the annals of comedy history.
A Night at the Roxbury Costume Ideas
We are sorry that this post was not useful for you!
Let us improve this post!
Tell us how we can improve this post?