Last updated on August 2nd, 2023 at 10:19 am
"50 First Dates" is a romantic comedy film that was released in 2004 and stars Adam Sandler and Drew Barrymore. The film tells the story of a man named Henry Roth, who falls in love with a woman named Lucy Whitmore, who suffers from short-term memory loss. The film was directed by Peter Segal and was both a critical and commercial success.
The plot of the film revolves around Henry, a veterinarian in Hawaii, who is known for his casual relationships with women. However, everything changes when he meets Lucy, a woman who captures his heart. However, Lucy suffers from short-term memory loss due to a car accident that she was involved in a year earlier. As a result, she wakes up every morning with no memory of the previous day.
Despite this, Henry is determined to win Lucy's heart and make her fall in love with him every day. He goes to great lengths to make her fall in love with him again and again, even if it means he has to introduce himself every day. He even creates a video diary for Lucy, which she watches every morning to remind her of their relationship.
Adam Sandler and Drew Barrymore's chemistry in the film is one of its strongest points. The two actors have worked together before in the film "The Wedding Singer," and their on-screen chemistry is evident in "50 First Dates" as well. Their performances are heartfelt and genuine, and they bring a sense of warmth and humor to the film.
In conclusion, "50 First Dates" is a heartwarming and enjoyable romantic comedy that deals with serious issues in a lighthearted way. Its strong performances, unique storyline, and beautiful soundtrack make it a film that is worth watching again and again. Learn more about it here.
50 First Dates Costume (Ula Costume) Guide
The Ula costume from the movie "50 First Dates" is a fun and quirky outfit that has become a popular choice for Halloween costumes and cosplay events. The costume, which was designed by Ellen Lutter, is a tribute to the character Ula, played by Rob Schneider in the film.
The Ula costume consists of several pieces, including a pink shirt, a coconut bikini top, and hair made out of mophead. The costume is colorful and fun, perfectly capturing the lighthearted and playful tone of the movie.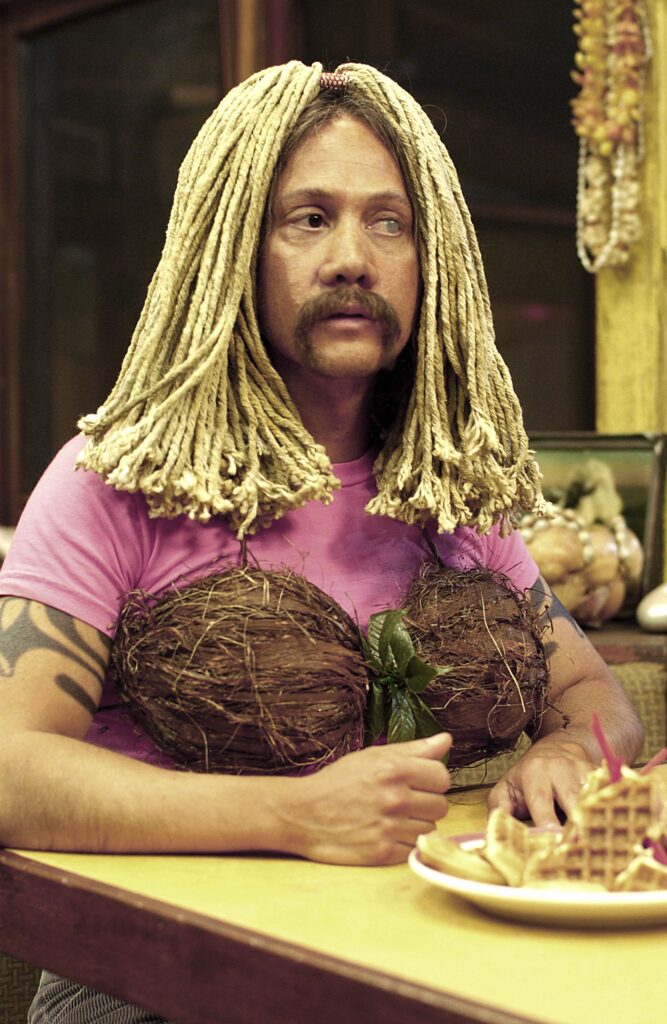 To create the Ula costume for cosplay, there are a few key pieces that you will need. For the bikini top, you can purchase a pre-made coconut bikini top or make your own by cutting and shaping real coconut shells. You can attach the shells to a swimsuit top or buy them online. To recreate the hair of Ula use a mophead which is available in any local store or buy online from above. You can also make a temporary tattoo on the arms similar to Ula's in the movie.
To complete the Ula costume, you can add additional accessories like a lei made of flowers or seashells and a pair of sandals or bare feet. You can also add makeup, like bright lipstick or eyeshadow, to complete the look.
Overall, the Ula costume is a fun and playful choice for cosplay and Halloween events. It's a great way to pay homage to one of the most beloved characters from "50 First Dates," while also showcasing your creativity and love for the movie.
Here is the list of items required to make 50 First Dates Costume: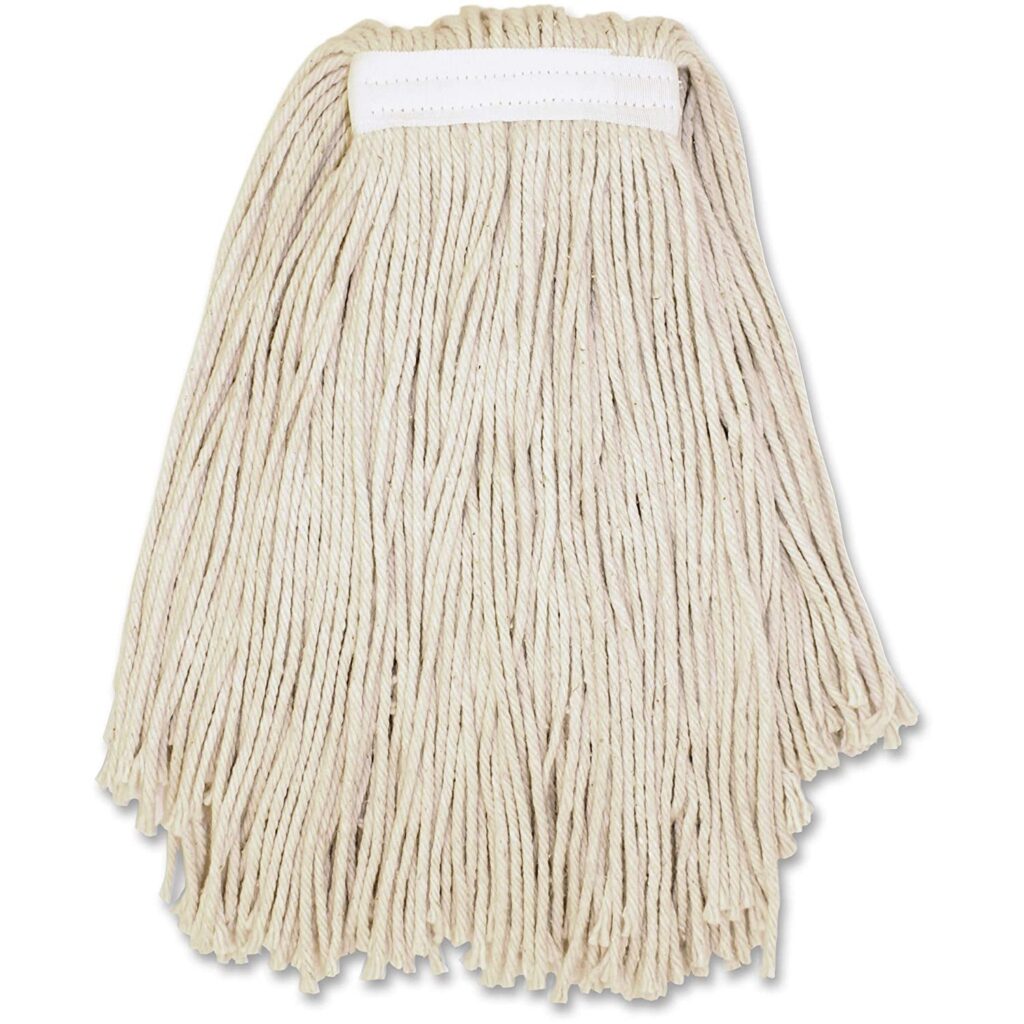 Mophead
---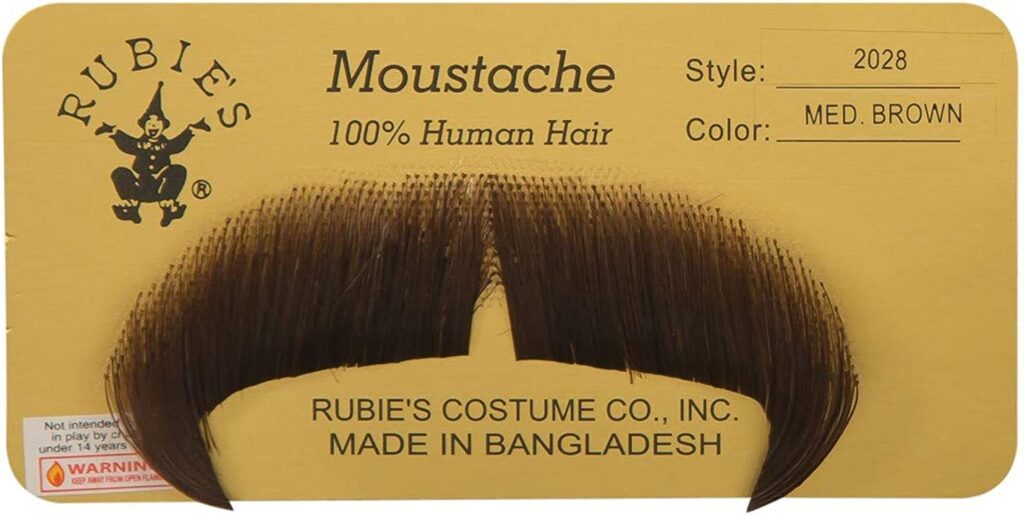 Mustache
---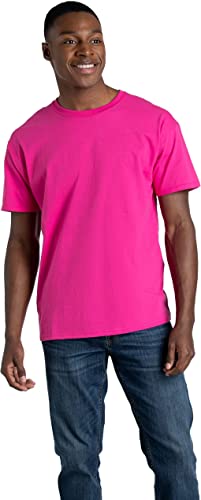 Pink Shirt
---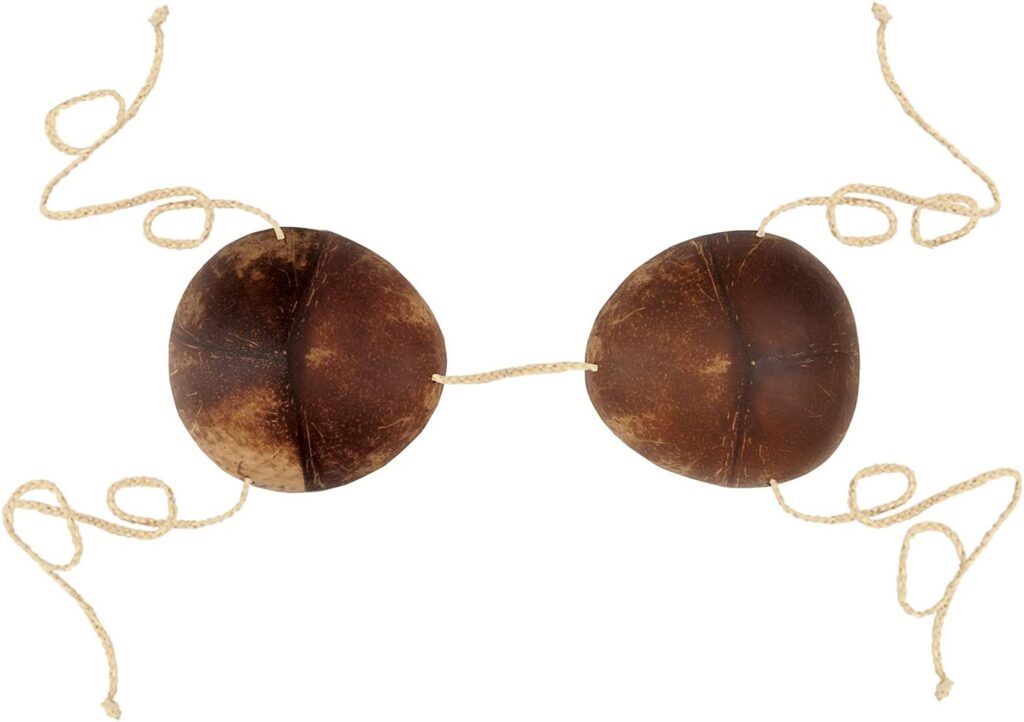 Coconut Shell Bra
---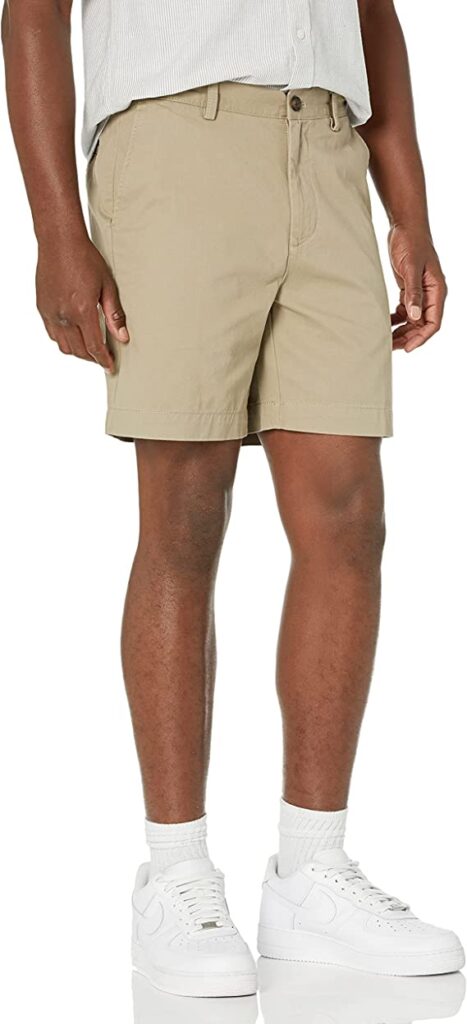 Shorts
---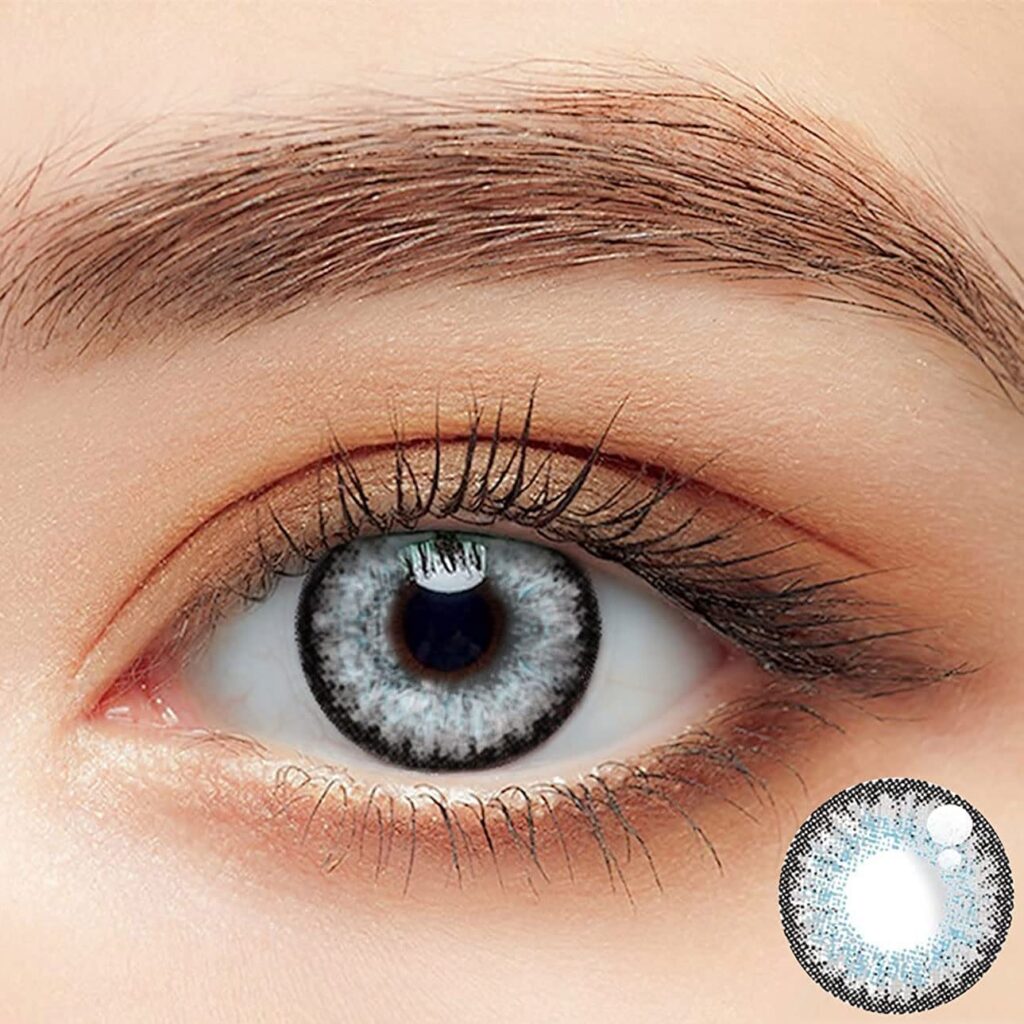 Grey Eye Lens
---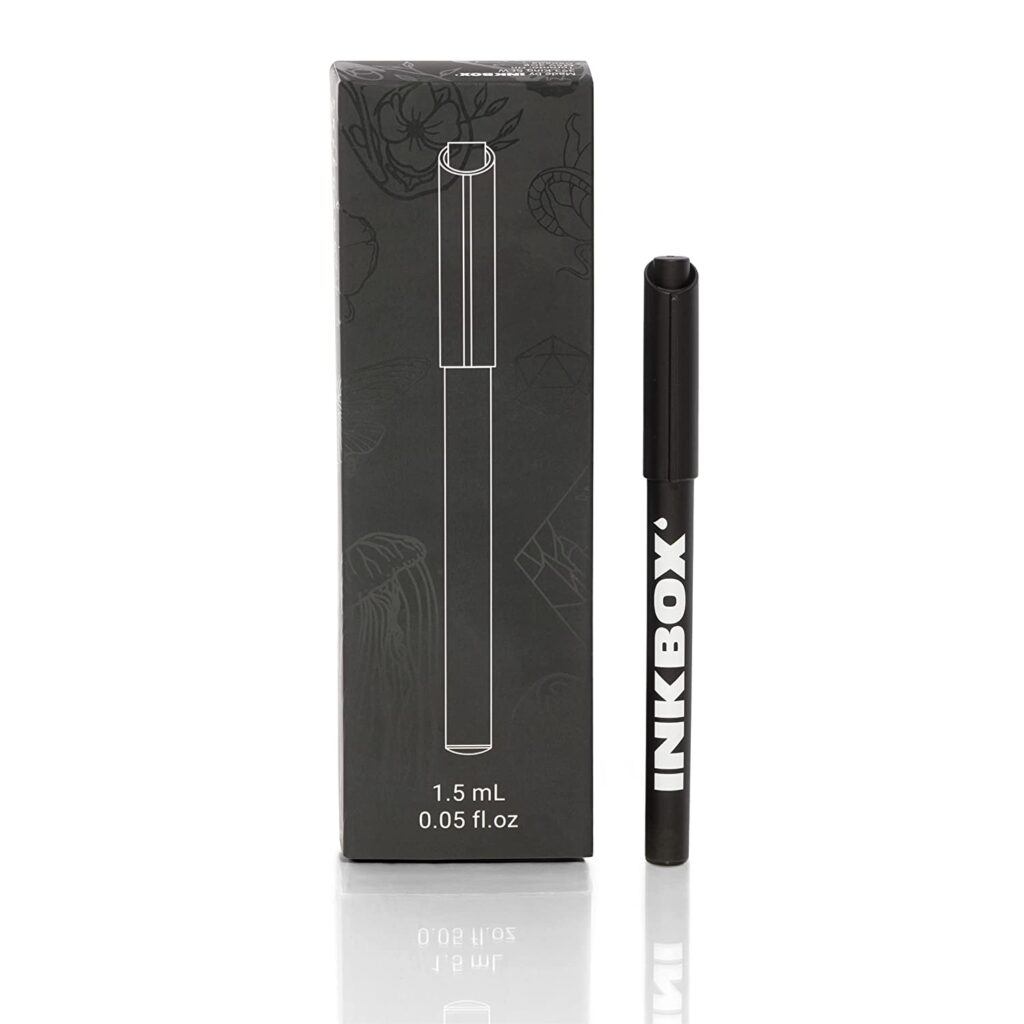 Tattoo Marker for Ula's Arm Tattoo
---
We are sorry that this post was not useful for you!
Let us improve this post!
Tell us how we can improve this post?
Become a part of our vibrant community by sharing your unique costume image and inspire others with your creativity! Click Here