Doris the Ugly Stepsister Costume Guide
Doris's costume and cosplay are based on the fairy tale character of the ugly stepsister but with a twist. She wears a purple Victorian velvet dress with 3/4 sleeves, purple flat shoes, and gold hoop earrings. She also has a crown braid hairstyle, which can be achieved with a brown wig. Her makeup consists of a pitch-black liquid makeup pen for her pencil-thin eyebrows and prominent mole, red alert lipstick for her lips, and brights ultimate eyeshadow makeup palette for her blue eye shadow.
To cosplay as Doris, you will need the following items: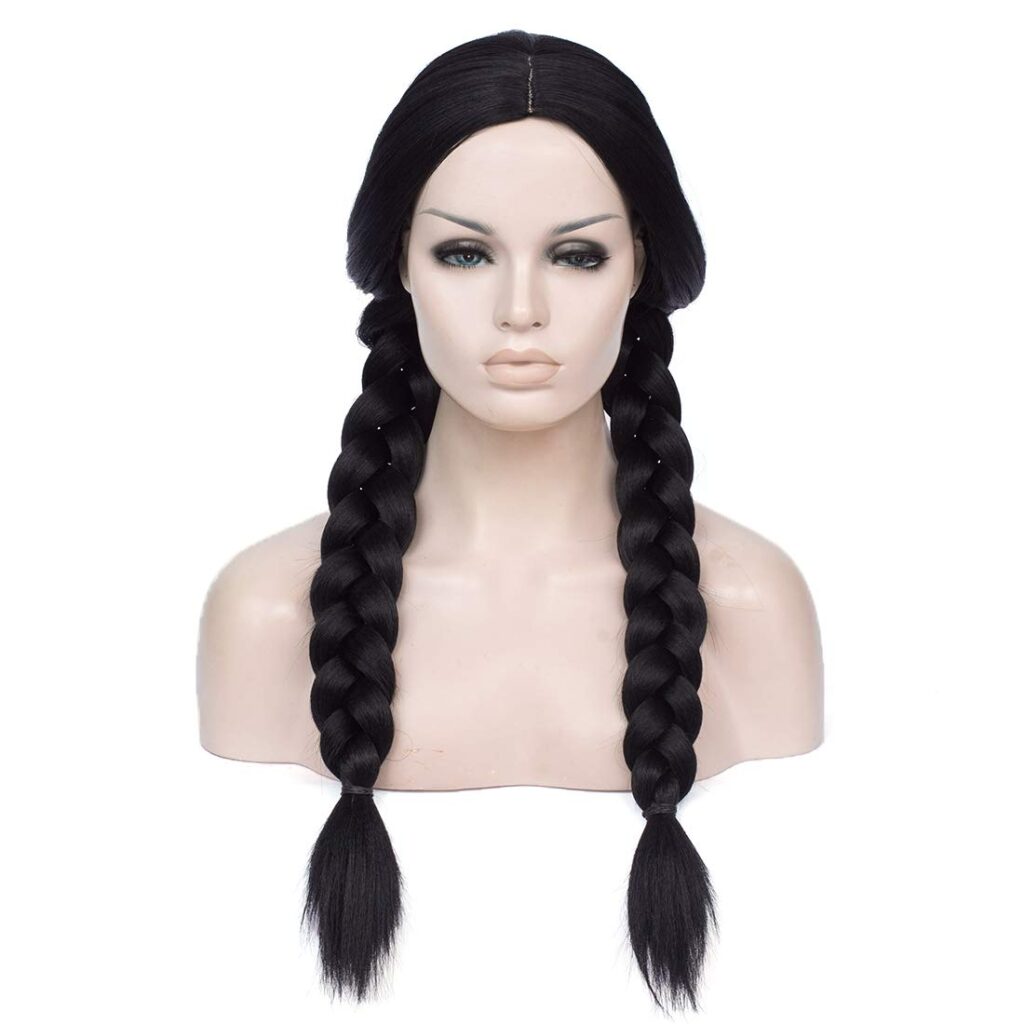 Doris the Ugly Stepsister's Wig
---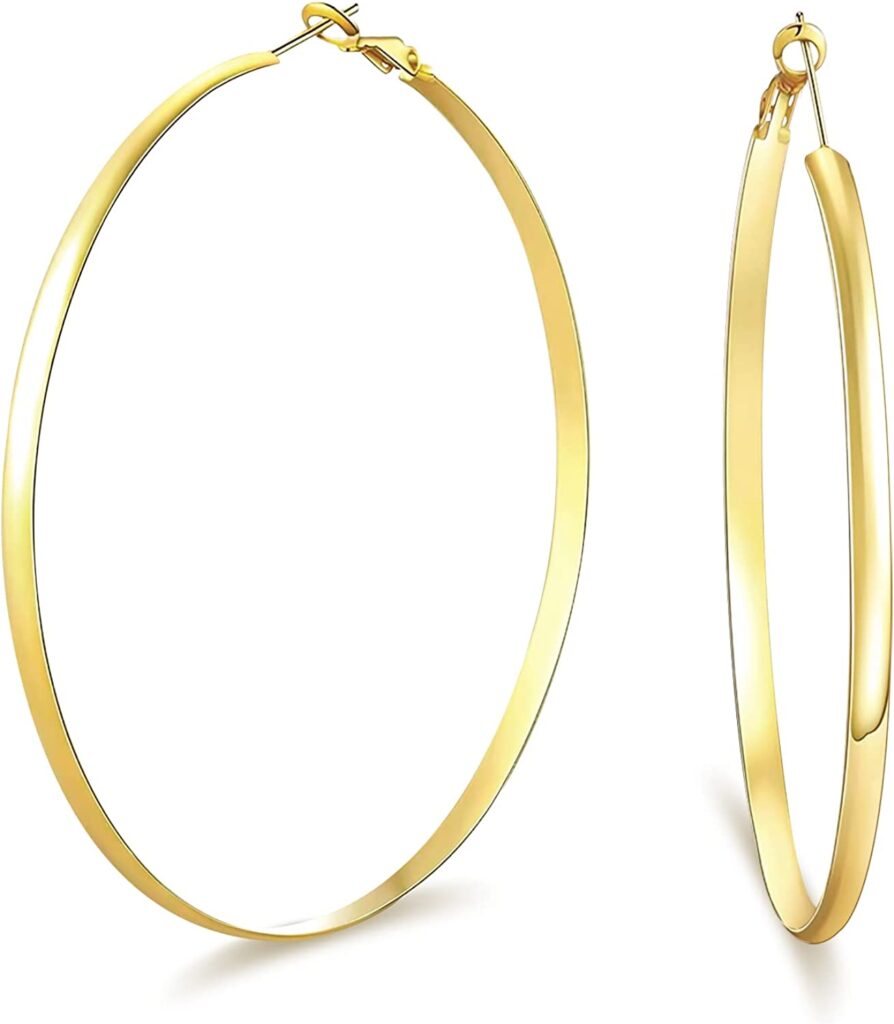 Doris the Ugly Stepsister's Earrings
---

Doris the Ugly Stepsister's Maxi Dress
---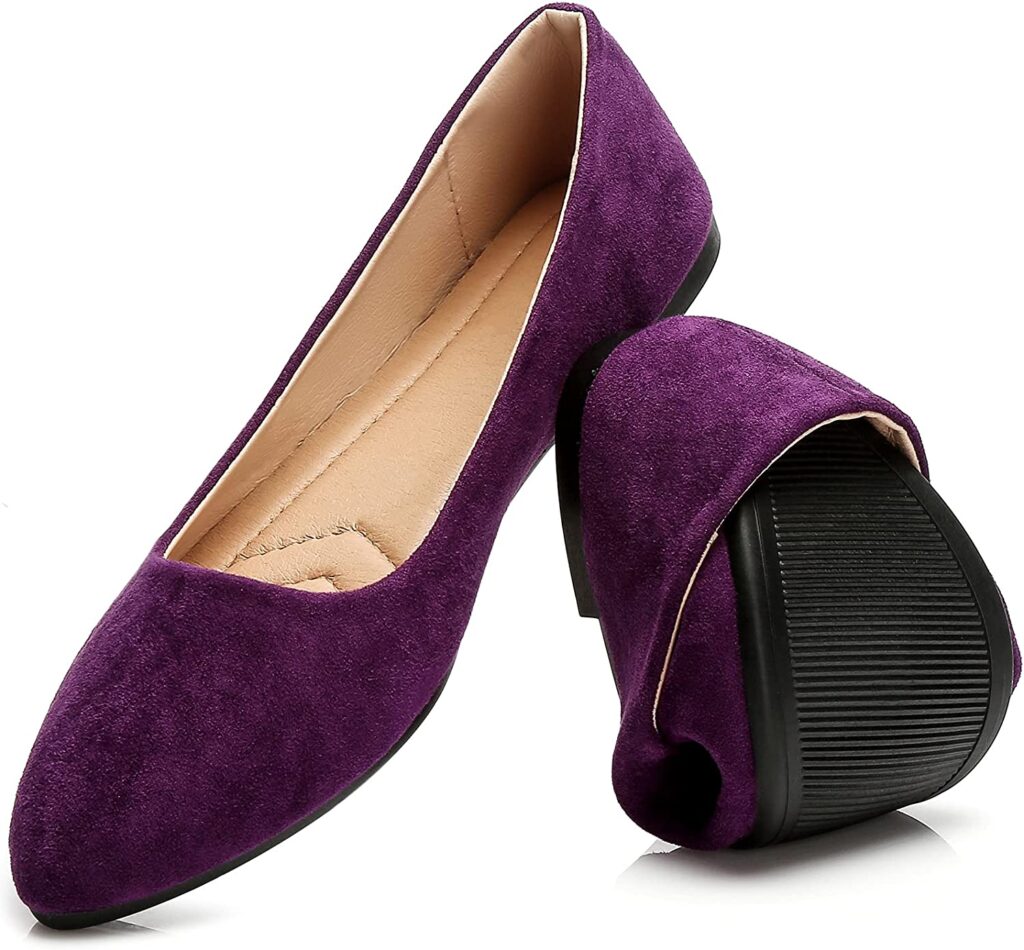 Doris the Ugly Stepsister's Shoes
---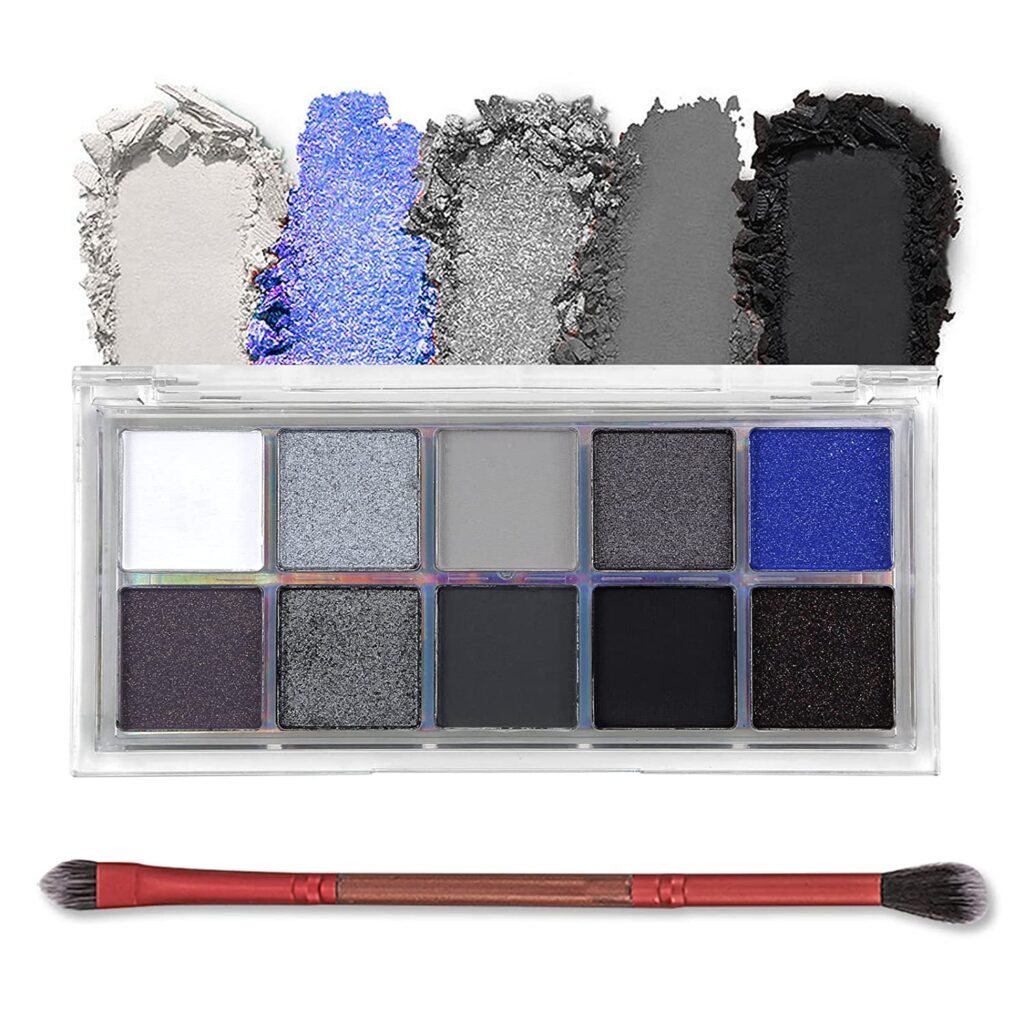 Doris the Ugly Stepsister's Eye Makeup
---
Doris the Ugly Stepsister Costume Ideas
About Doris the Ugly Stepsister
Doris the Ugly Stepsister is a supporting character in the Shrek franchise, voiced by Larry King. She is one of Cinderella's step-sisters, who works as a bartender at The Poison Apple. She is also a friend of Shrek and Princess Fiona and helps them in their adventures. She is known for her masculine voice, her drag queen-like makeup, and her purple dress.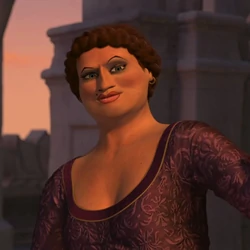 Within the enchanting world of the Shrek franchise, a character named Doris the Ugly Stepsister emerges as a remarkable embodiment of self-acceptance and embracing one's uniqueness. Despite the name, Doris's character has transcended societal norms by becoming an iconic figure in both costume and cosplay circles.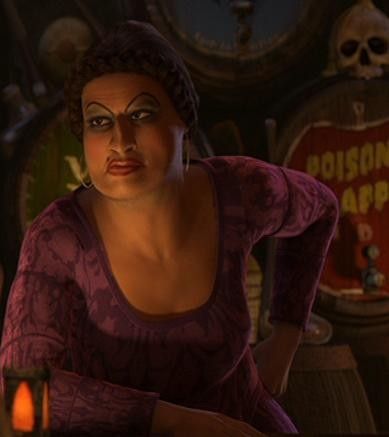 Doris, known for her distinctive appearance and unwavering confidence, serves as a compelling testament to the importance of challenging conventional beauty standards. Unlike the stereotypical idea of a "beautiful" princess, Doris's character is adorned with exaggerated features that are far from society's norms. Her broad frame, vibrant red hair, and distinctive facial features redefine beauty, teaching us that true beauty lies in embracing our differences.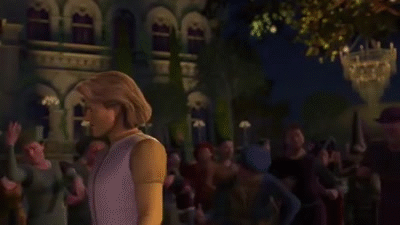 Doris's costume plays a significant role in enhancing her character's charm and charisma. Her attire showcases a fusion of elegance and humor, blending elements from various historical periods. The costume features a rich palette of colors, combining deep blues, purples, and gold, which complement her black hair. The intricate details, such as the ruffled sleeves, corsets, and layered skirts, add a touch of grandeur to her appearance, reflecting her larger-than-life personality.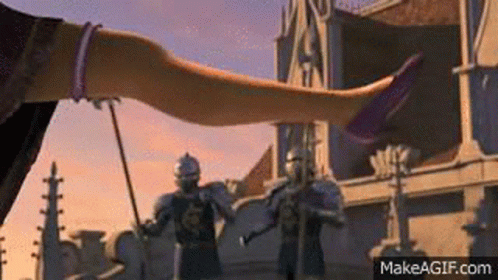 Doris's character has captured the hearts of many cosplayers, who find inspiration in her self-assured demeanor and unique aesthetic. Cosplayers have taken up the challenge of recreating her distinct look, pouring their creativity and skill into bringing her to life. Through the art of cosplay, fans have the opportunity to step into Doris's shoes, embodying her strength and self-acceptance. The inclusive nature of cosplay allows individuals of all shapes, sizes, and backgrounds to channel their inner Doris, celebrating their individuality and embracing their own version of beauty.
One of the most profound aspects of Doris's character is the empowering message she conveys to audiences. By fully embracing her so-called flaws and radiating self-confidence, Doris teaches us that our differences should be celebrated, not hidden away or deemed unworthy. Her presence challenges society's tendency to judge individuals solely based on their outward appearance. Doris reminds us that true beauty is found in the courage to be authentic, ultimately inspiring others to embrace their unique qualities and pursue self-acceptance. Learn more about Doris here.
We are sorry that this post was not useful for you!
Let us improve this post!
Tell us how we can improve this post?