Last updated on August 2nd, 2023 at 09:53 am
In the enchanting world of Wes Anderson's Moonrise Kingdom, one character stands out for her uniqueness and unwavering spirit – Suzy Bishop. With her strikingly independent nature and mysterious allure, Suzy captivates audiences and leaves an indelible mark on the narrative.
Suzy Bishop is introduced as a young girl with an imaginative mind and a penchant for escaping into her own world of books and records. Played by the talented actress Kara Hayward, Suzy's character is portrayed with a sense of quiet rebellion that resonates with viewers of all ages.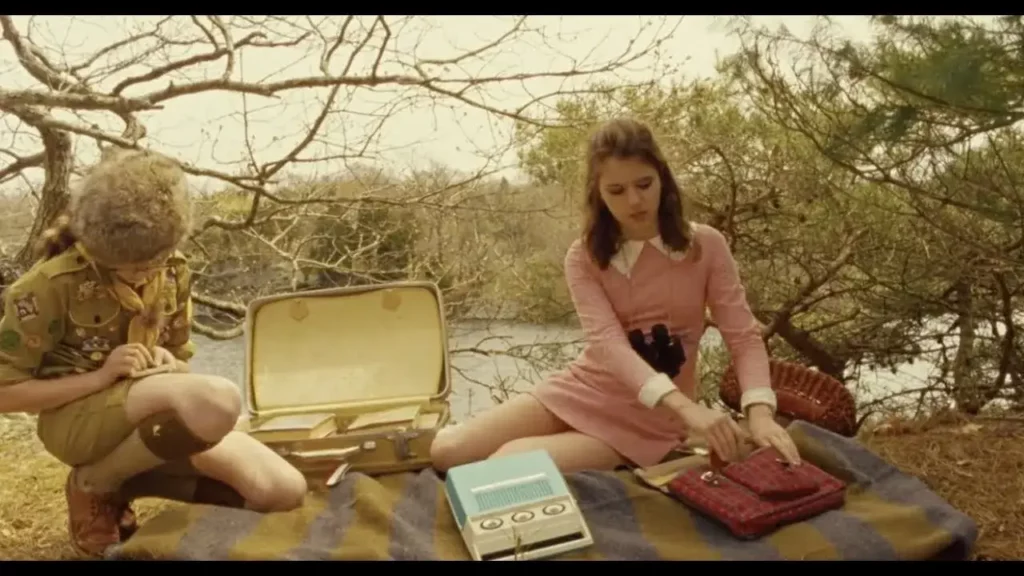 Despite her tender age, Suzy possesses maturity and self-assurance that sets her apart from her peers. She exudes a palpable longing for something more than the mundane existence she finds herself in. Suzy's parents, played by Bill Murray and Frances McDormand, struggle to understand their daughter's unconventional behavior and yearning for adventure. It is this desire for adventure that leads Suzy to embark on a daring journey with her newfound love interest, Sam Shakusky, played by Jared Gilman. Their elopement sparks a series of events that culminate in a search party, bringing together a quirky ensemble of characters from the fictional island of New Penzance.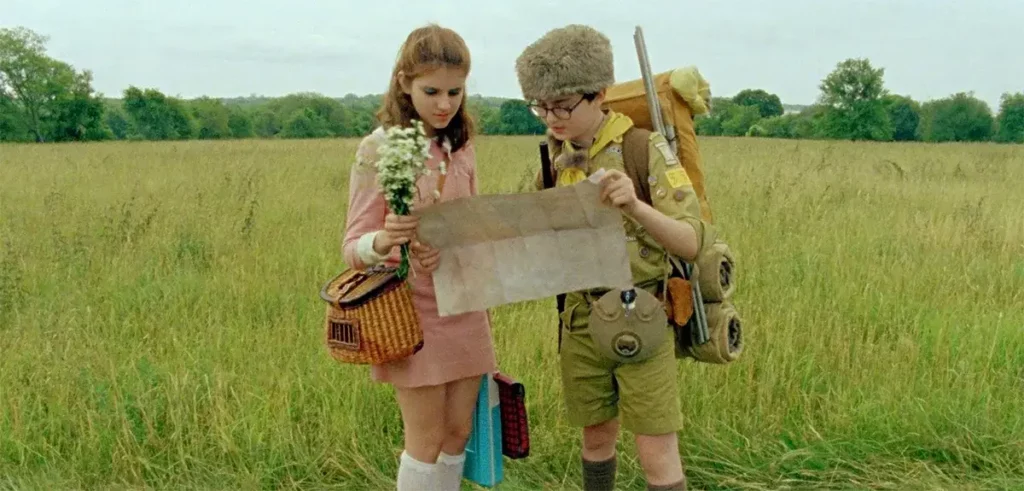 What makes Suzy's character so compelling is her unwavering commitment to her own truth. She refuses to conform to societal norms and expectations, even in the face of opposition. Suzy's rebellion is not fueled by a desire to rebel for the sake of it but rather a genuine need to discover her own identity and forge her path in the world. Throughout the film, Suzy's distinctive style becomes a visual representation of her individuality. Dressed in a vintage pink dress and adorned with binoculars, Suzy embraces her quirks and unique aesthetic. Her bold fashion choices further emphasize her refusal to blend in with her surroundings and serve as a visual metaphor for her unwavering spirit.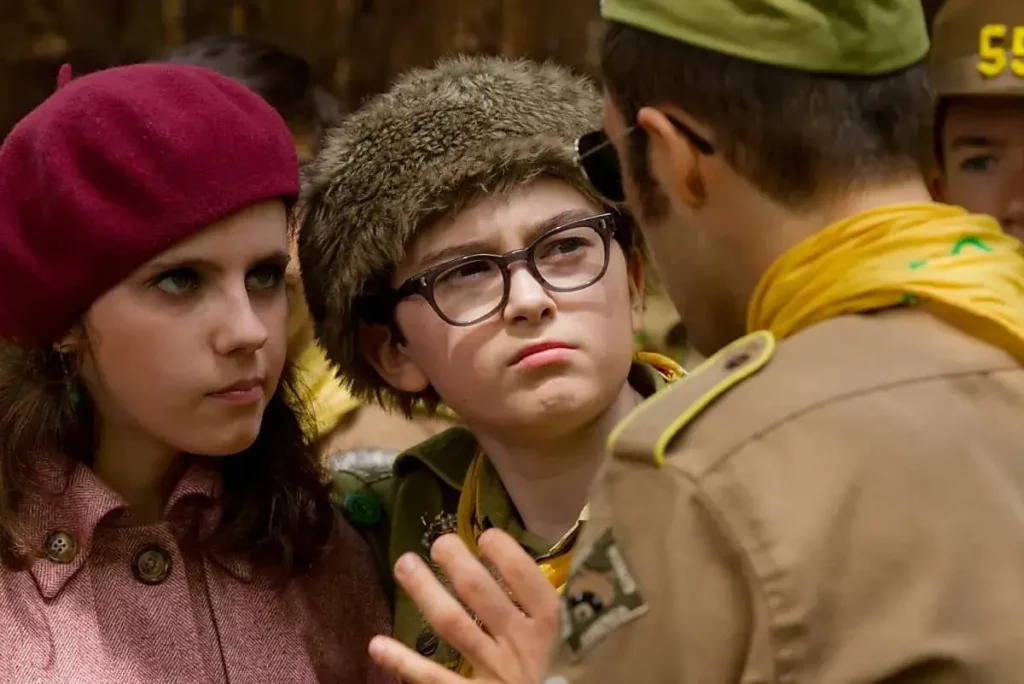 Underneath Suzy's rebellious exterior lies a vulnerable and sensitive young girl yearning for connection and understanding. She seeks solace in the company of Sam, a fellow outsider who shares her sense of isolation. Their tender romance serves as a powerful testament to the importance of finding kindred spirits and the transformative power of genuine connection. Suzy Bishop's character in The Moonrise Kingdom transcends the screen, resonating with audiences as a symbol of individuality, adventure, and the indomitable spirit of youth. She teaches us the value of embracing our unique qualities, daring to challenge societal norms, and pursuing our passions with unwavering determination.
In a world often consumed by conformity, Suzy Bishop remains a timeless reminder of the beauty and strength that can be found in embracing our true selves and charting our own course in life. She encourages us all to be brave, to be curious, and to embrace the extraordinary journey that lies ahead.
Suzy Bishop Costume Guide
If you're a fan of Wes Anderson's Moonrise Kingdom and looking to channel the unique spirit of Suzy Bishop for Halloween or cosplay, her iconic costume offers the perfect opportunity to embody her enchanting character. Suzy's distinctive style, a blend of vintage charm and whimsical adventure, captures the essence of her rebellious yet vulnerable nature.
To recreate Suzy Bishop's costume, start with her signature pink dress. Look for a knee-length, A-line dress in a soft, pastel pink hue. The dress should have a classic, retro-inspired silhouette with short sleeves and a modest collar. Vintage-inspired boutiques or online stores specializing in retro fashion are excellent sources to find a dress that captures Suzy's timeless style.
Next, focus on the accessories that bring Suzy's character to life. Suzy is often seen carrying a pair of binoculars, which symbolize her curiosity and desire to explore the world around her. Opt for a small, lightweight pair of binoculars that you can carry with ease throughout the night.
When it comes to footwear, Suzy sports knee-high socks and Sadie Oxford shoes. Look for knee-high socks in a contrasting color, such as white or cream, to add visual interest to the costume. Pair them with classic black and white Oxford shoes shoes to complete the look. These elements contribute to Suzy's retro aesthetic while providing comfort for your Halloween or cosplay adventure.
For hairstyling, Suzy's character embraces a natural, tousled look. If you have long hair, leave it down and allow it to flow freely with soft waves. If you have shorter hair, consider using a wig in a natural color to achieve Suzy's distinctive hairstyle.
To capture Suzy's makeup, keep it minimal and youthful. Opt for a fresh-faced look with a touch of rosy blush on the cheeks and a light, neutral lipstick shade. Emphasize your eyes with a thin line of black eyeliner and a coat of mascara to enhance their natural beauty.
Lastly, don't forget the final touch to complete your Suzy Bishop costume – a vintage suitcase. Suzy is often seen with her trusty suitcase by her side, symbolizing her readiness for adventure and her determination to forge her path. Look for a vintage-style suitcase in a muted color, such as brown or cream, to carry as a prop during your Halloween or cosplay event.
By recreating Suzy Bishop's costume, you can embody her unique character and showcase her unwavering spirit of individuality. Whether you're attending a Halloween party or immersing yourself in the world of cosplay, Suzy's vintage charm and whimsical adventure will captivate others and make you feel like a true explorer of your own destiny.
Remember, the key to a successful Suzy Bishop costume is to embrace her sense of individuality and authenticity. Let your imagination soar and allow yourself to be transported into the enchanting world of Moonrise Kingdom, where the extraordinary awaits at every turn.
Below is the list of items required to recreate Suzy Bishop's Costume: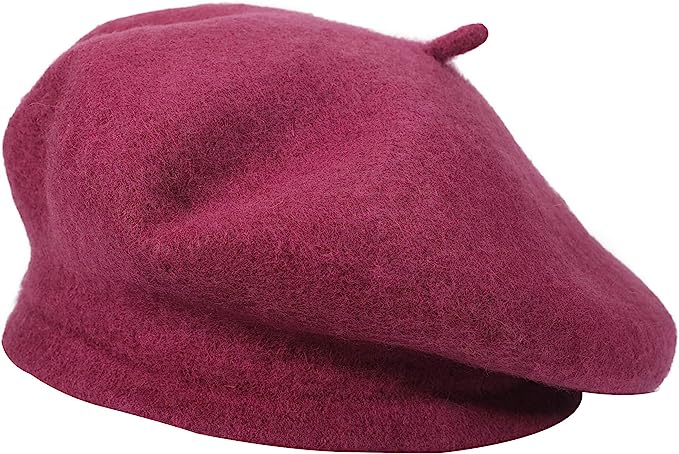 Suzy Bishop's Beret Hat
---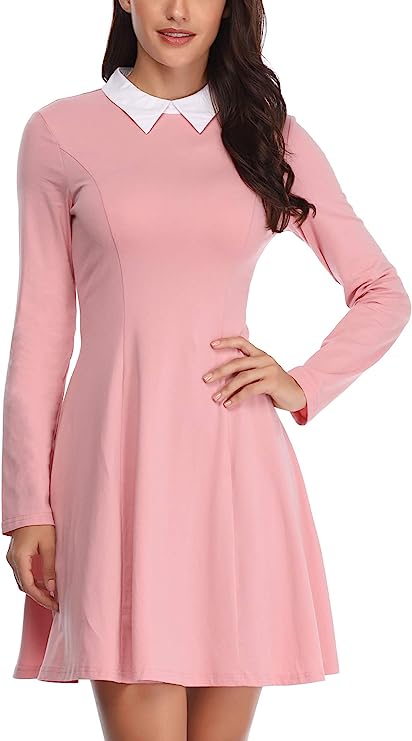 Suzy Bishop's Pink Dress
---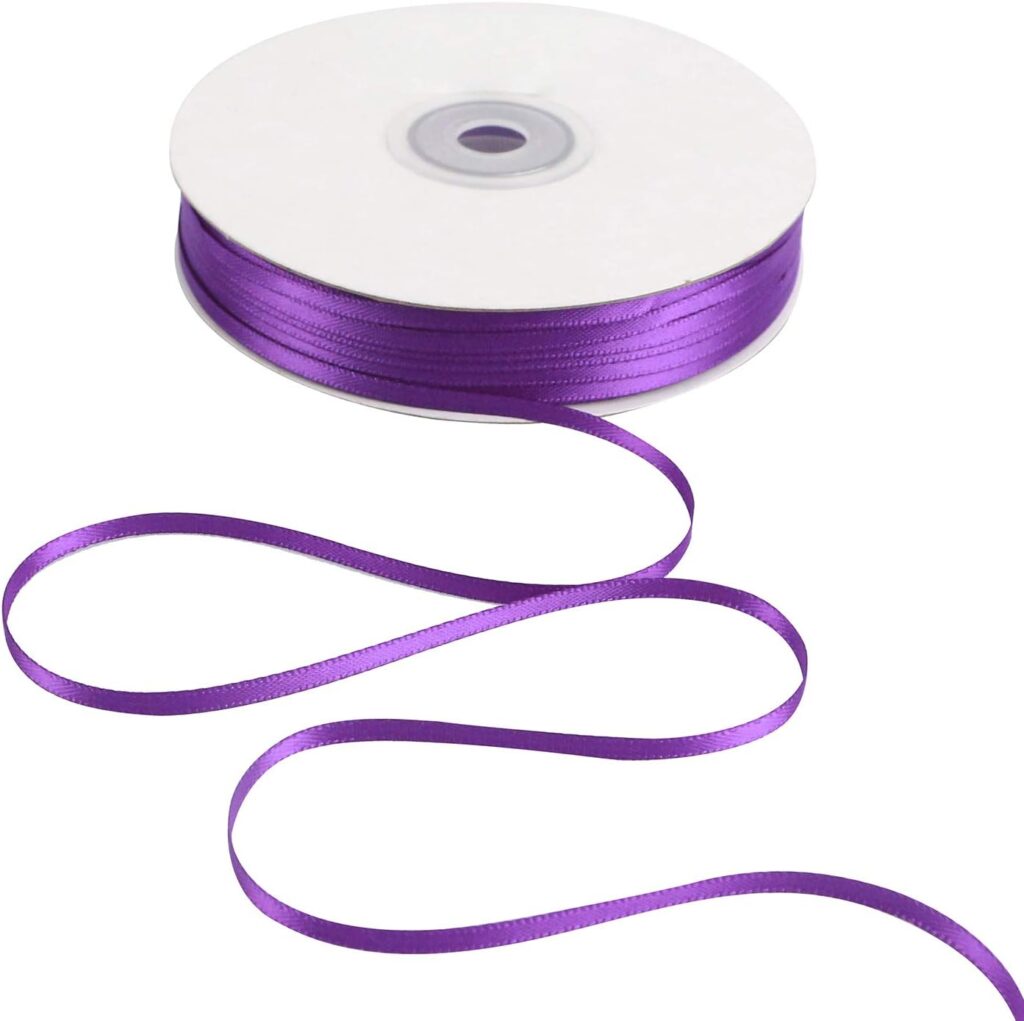 Purple Ribbon to Tie On The Waist
---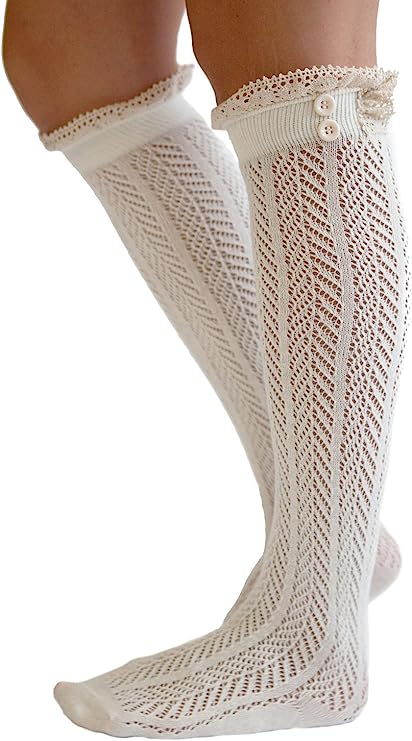 Suzy Bishop's Socks
---

Suzy Bishop's Shoes
---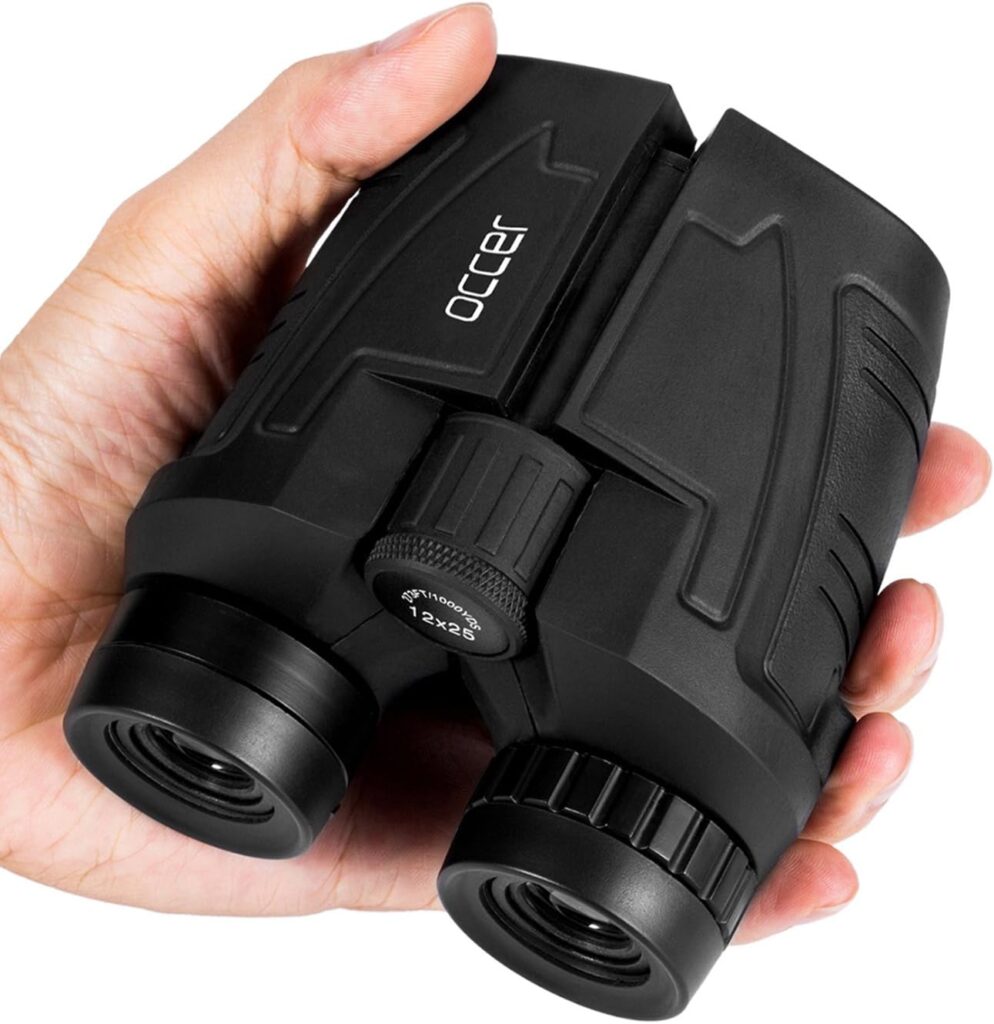 Suzy Bishop's Binoculars
---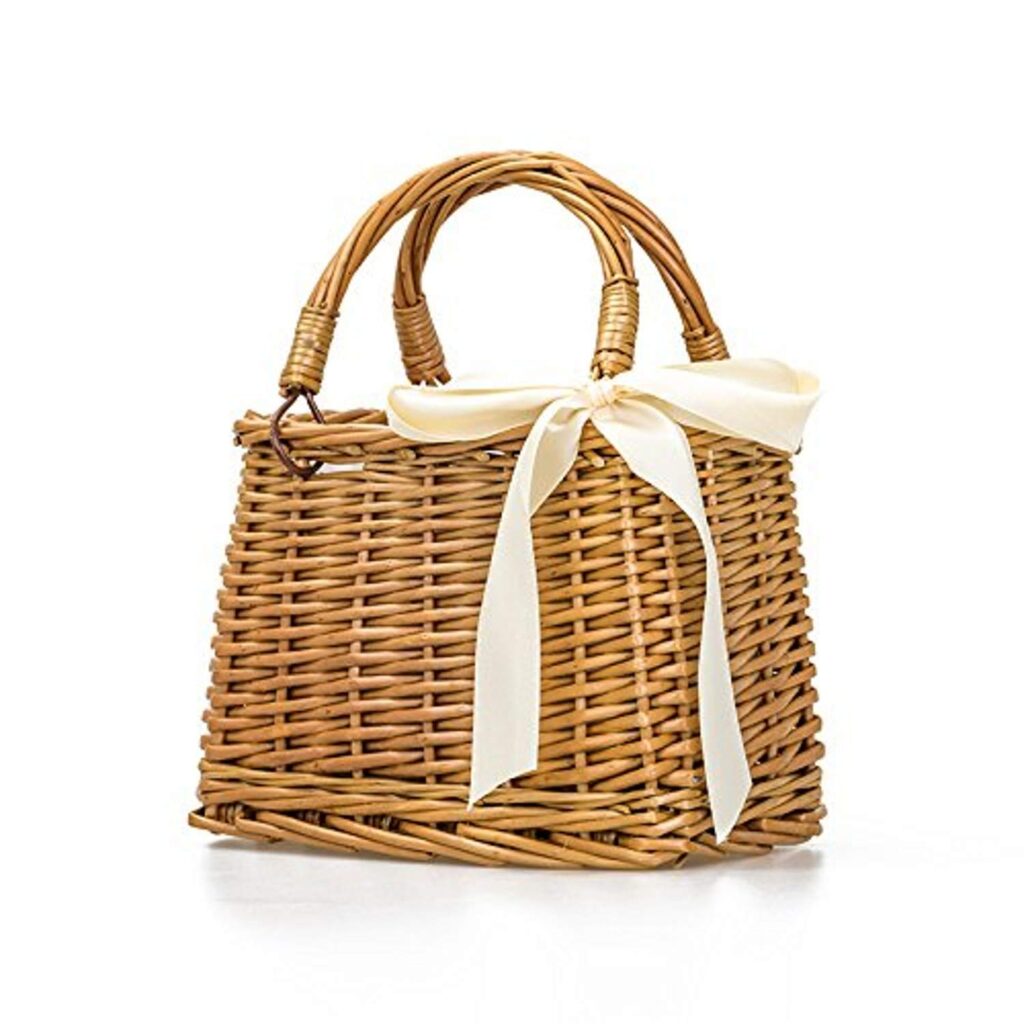 Suzy Bishop's Straw Tote Bag
---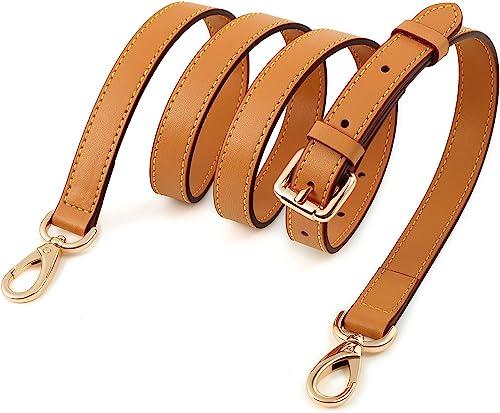 Crossbody Belt For Straw Tote Bag
---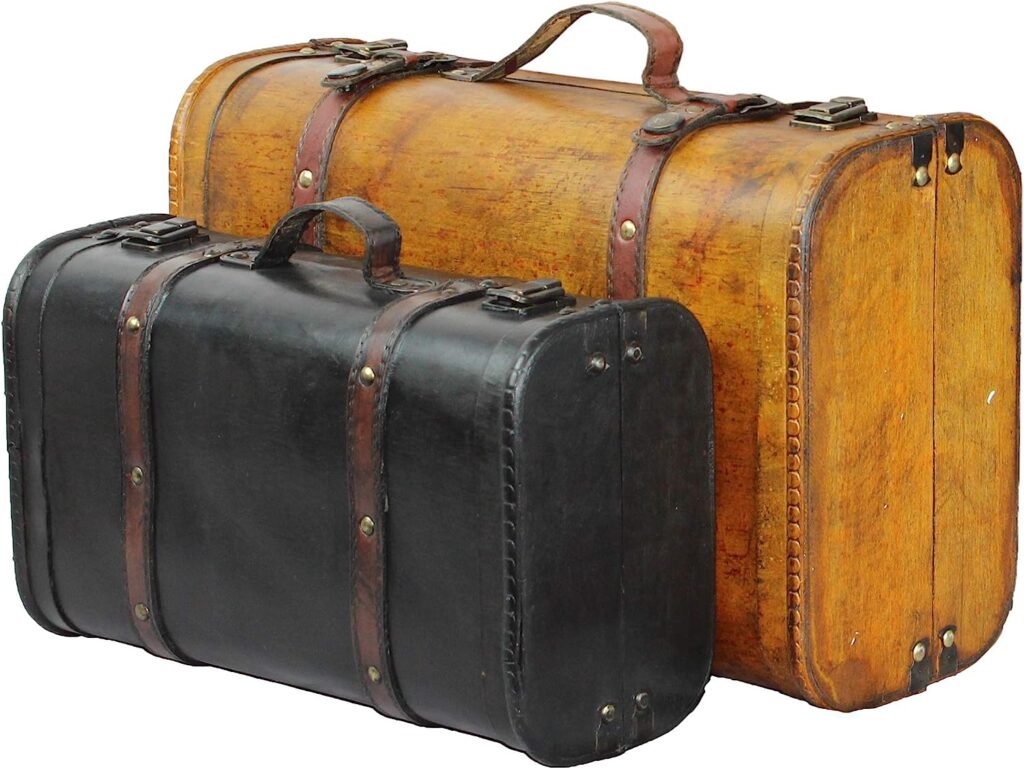 Suzy Bishop's Vintage Suitcase
---
Suzy Bishop Costume Ideas
We are sorry that this post was not useful for you!
Let us improve this post!
Tell us how we can improve this post?
Become a part of our vibrant community by sharing your unique costume image and inspire others with your creativity! Click Here