Dolores Madrigal is a 21-year-old supporting character in the Disney movie Encanto. She is quiet, and shy, and does not want anyone's attention. She is a little introverted. She has a magical gift of enhanced hearing. She can hear the quietest noise from great distances. She can also hear a pin drop and the mummer of the people. Because of her ability, she knows all the secrets of her family and the people of the town. She is very bad at keeping secrets and because of this, she is considered to be evil by nature. She also knew about Bruno and where he is hiding for the last 10 years but she somehow managed to keep that a secret. Her ability of enhanced hearing has a downside, it does not work when there is too much sound and she has to cover up her ears when the sounds are too loud for her. Because of this downside, she always remains in stress. She has always been a helping hand to the family. She uses her power to learn if someone needs her help.
Dolores has a crush on Mariano but she was afraid to confess to him. Later she finally confessed her feelings to Mariano. Learn more about Dolores here.
Dolores From Encanto Costume Guide For Adults
Dolores's costume is a great option for this Halloween or for Disney cosplay. Dolores wore the same costume throughout the movie. The costume includes a Ponytail Extension wig, a headband, a neck choker, a pair of earrings, Dolores's dress, a pair of shoes, and a red-colored bag.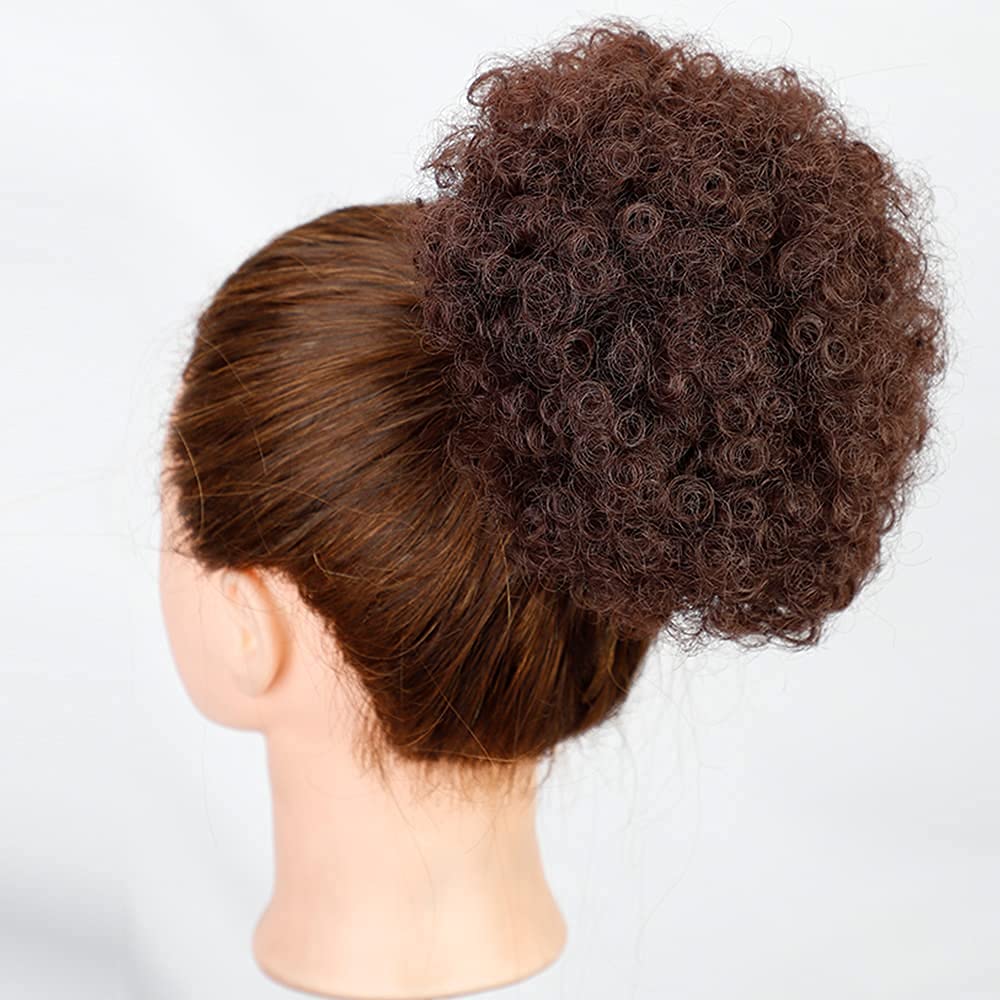 Dolores's Ponytail Extension Wig
Dolores has a curly ponytail extension that looks similar to this one.
---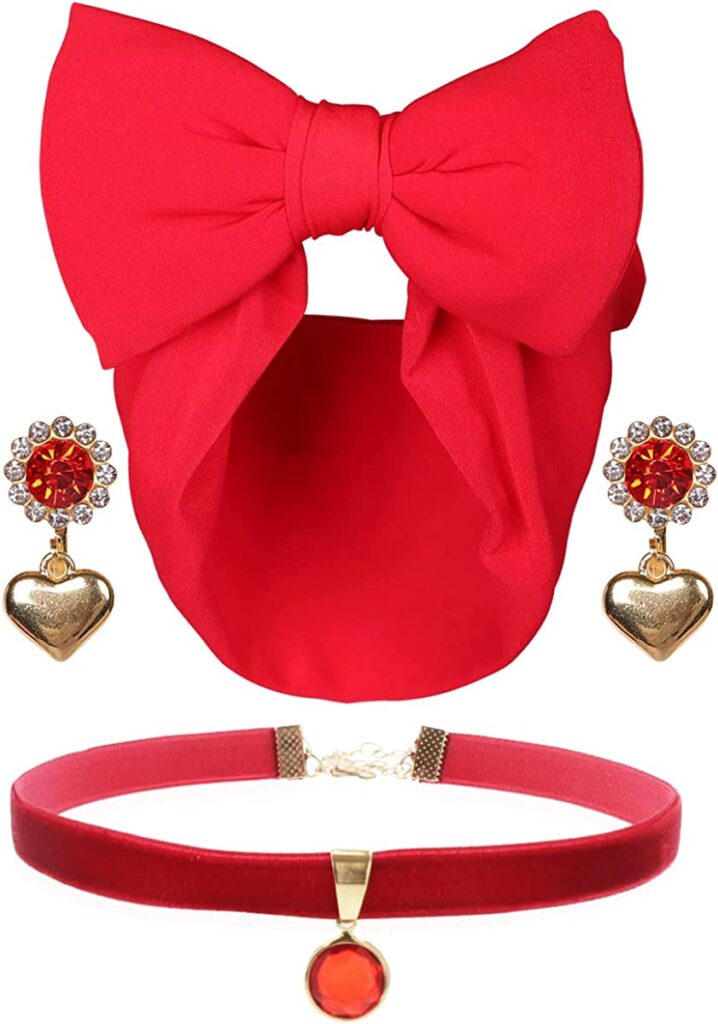 Dolores's Head Band, Neck Choker, Earrings
Get these Dolores accessories which include a red-colored headband, a red-colored choker with a golden accent, and a red diamond on it. A pair of earrings that has red and white-colored diamonds and a golden heart shape at the bottom.
---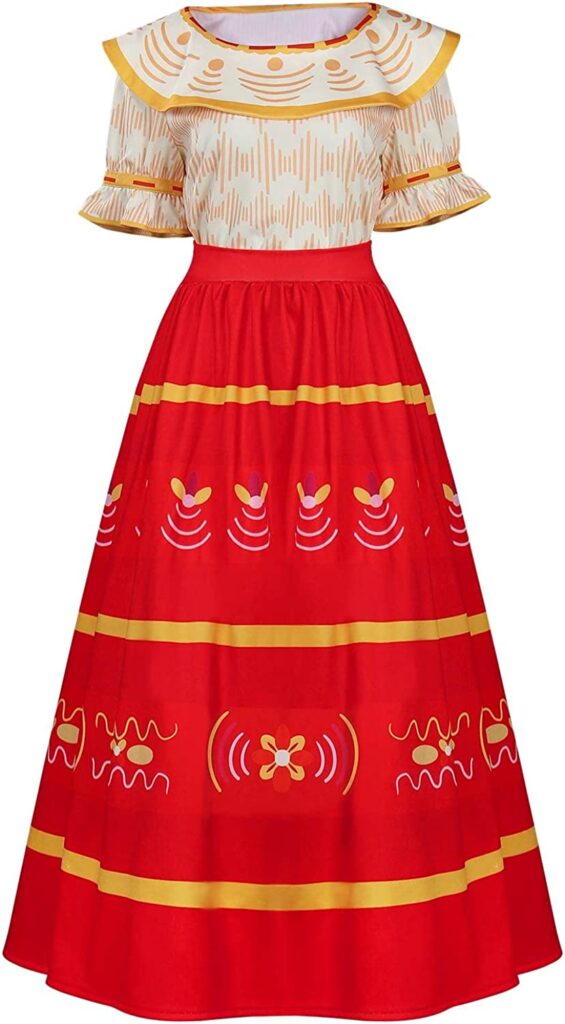 Dolores's Dress
Get this full set of Dolores's dress which has a white and yellow-colored top blouse with a golden accent and a red long skirt with a golden accent on it.
---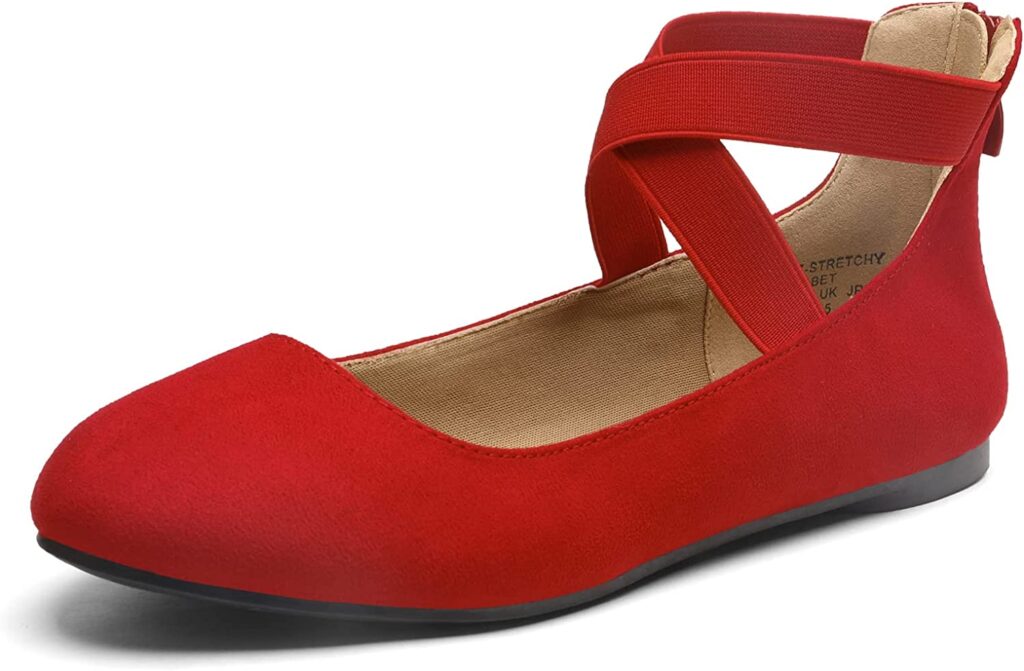 Dolores's Shoes
Wear these flat, red-colored ankle strap shoes to complete this costume.
---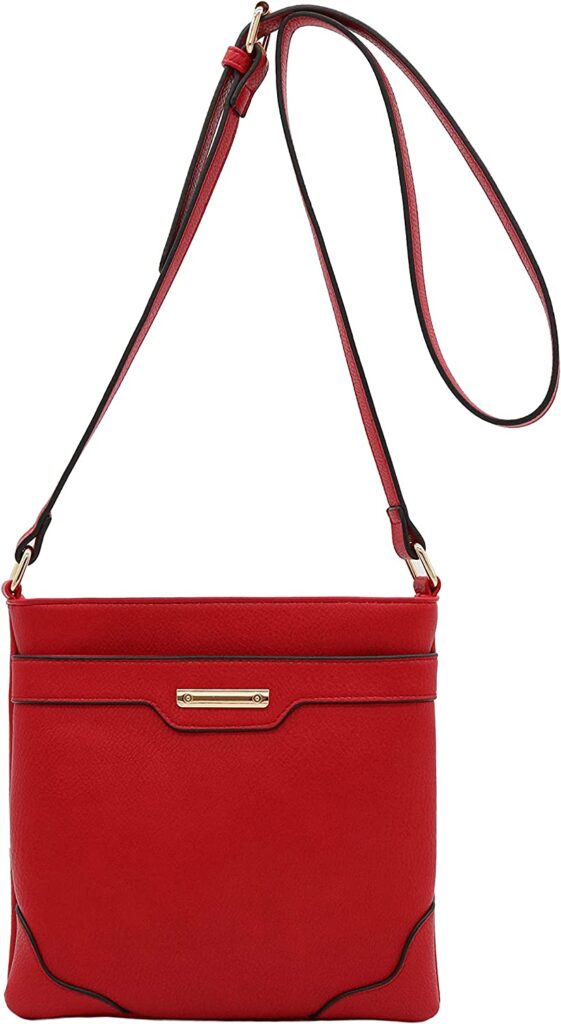 Dolores's Bag
Get this red-colored bag as Dolores was seen carrying a similar bag in the movie.
Dolores From Encanto Costume
We are sorry that this post was not useful for you!
Let us improve this post!
Tell us how we can improve this post?