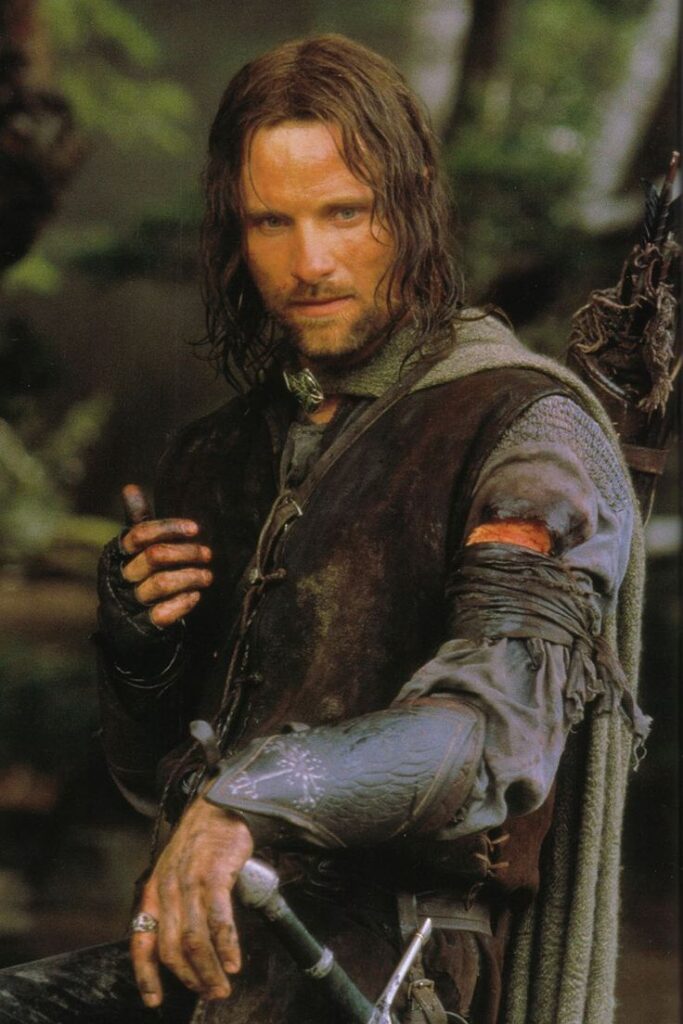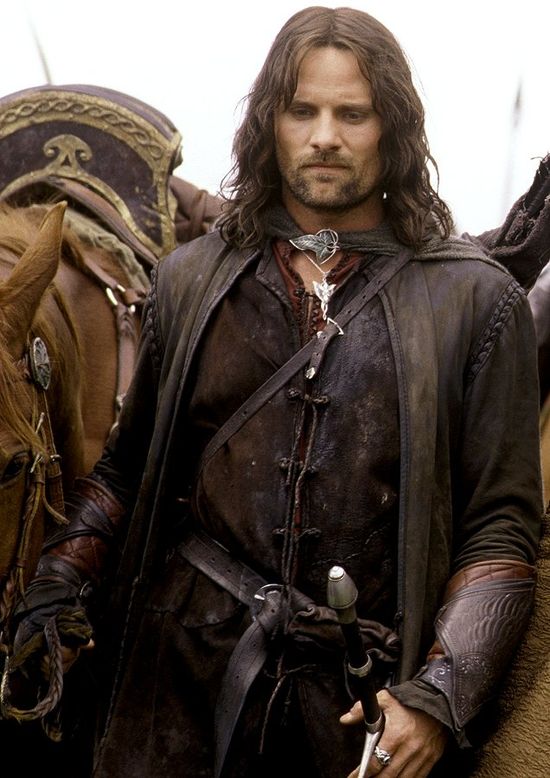 Aragorn, also known as Strider or Elessar, is one of the most iconic and beloved characters in J.R.R. Tolkien's epic fantasy series, The Lord of the Rings. As the rightful heir to the throne of Gondor, Aragorn is a pivotal figure in the fight against the dark lord Sauron and his army of orcs, trolls, and other evil creatures. But Aragorn is more than just a skilled warrior and leader; he is a complex and multifaceted character with a rich backstory and a compelling personal journey.
Aragorn's early life is shrouded in mystery, but we know that he was born in the northern kingdom of Arnor and that his father, Arathorn, was killed by orcs when Aragorn was still a child. Aragorn was raised by his mother in Rivendell, the elven city that served as a sanctuary for the heirs of Isildur, the first king of Gondor. There, he was educated by the wise and powerful elven lord Elrond, who recognized Aragorn's potential as a leader and warrior. Despite his noble lineage, Aragorn spent much of his life as a wanderer and a ranger, traveling the wilderness and fighting against the forces of darkness wherever he found them. He became known as Strider, a mysterious and dangerous figure who was both feared and respected by those who crossed his path. Aragorn's many adventures during this time are the stuff of legend, and they helped to shape him into the man he would become. Aragorn's true identity as the heir to the throne of Gondor was kept secret for many years, as his life was in constant danger from Sauron's minions. But when the time came for Aragorn to claim his rightful place as king, he did so with courage and determination. He led the armies of Gondor and Rohan into battle against the armies of Mordor, and he fought with all his might to defeat Sauron once and for all.
But Aragorn's story is not just one of heroism and victory. He also struggled with doubts and fears throughout his journey, and he was haunted by the legacy of his ancestors, who had failed to prevent Sauron's rise to power in the first place. Aragorn's love for the elf maiden Arwen, and his fear of losing her, added another layer of complexity to his character.
In the end, Aragorn proved himself to be a true hero and a worthy king. He defeated Sauron and ushered in a new era of peace and prosperity for the Middle-earth. But he did not do so alone; he was aided by his loyal friends and allies, including the hobbits Frodo and Sam, the elf Legolas, and the dwarf Gimli. Together, they formed the Fellowship of the Ring, a group of unlikely heroes who stood against the darkness and prevailed.
Aragorn's legacy is one of courage, honor, and selflessness. He embodies the best qualities of humanity and inspires us to be our best selves, even in the face of great adversity. His story is a timeless one, and it will continue to captivate and inspire readers for generations to come. Learn more about him here.
Aragorn Costume Guide
Aragorn, also known as Strider, is one of the most popular characters in J.R.R. Tolkien's The Lord of the Rings. As a result, many fans enjoy cosplaying as Aragorn, dressing up in costumes that recreate his iconic look. Aragorn's costume is distinctive and easily recognizable, making it a popular choice for cosplay enthusiasts.
The most essential part of an Aragorn costume is his clothing. He is typically depicted wearing a long, dark green or brown coat with a hood. The coat should be worn over a shirt, typically made of linen or cotton, in a natural color such as beige or tan. The shirt should be loosely fitted and have a round neckline.
Aragorn's pants are also important to the costume. They are typically made of a sturdy, dark fabric such as wool or cotton twill. The pants should fit loosely and be tucked into a pair of tall, leather boots. The boots should have a rugged, worn appearance, with straps and buckles for added detail.
One of the most important accessories for an Aragorn cosplay is his sword, Anduril. Anduril is a long, curved sword with a silver blade and a gold hilt. Cosplayers can purchase a replica of Anduril online or create their own using materials such as foam, cardboard, or plastic.
Another important accessory is Aragorn's belt, which is made of thick, brown leather and features a large, silver buckle. The belt should be worn over the coat, with the sword hanging from it.
To complete the look, cosplayers can add additional accessories such as a leather wristband, a cloak, and a necklace featuring Aragorn's emblem, the White Tree of Gondor.
When cosplaying as Aragorn, it is important to pay attention to the details. His costume is rugged and worn, reflecting the hardships he has endured on his journey. Cosplayers should aim to recreate this look with a combination of props, accessories, and clothing.
Overall, an Aragorn cosplay is a great way to pay homage to one of the most beloved characters in The Lord of the Rings. With attention to detail and a little creativity, cosplayers can bring the character to life and step into the shoes of this brave and inspiring hero.
A complete list of items that are required for this costume is given below.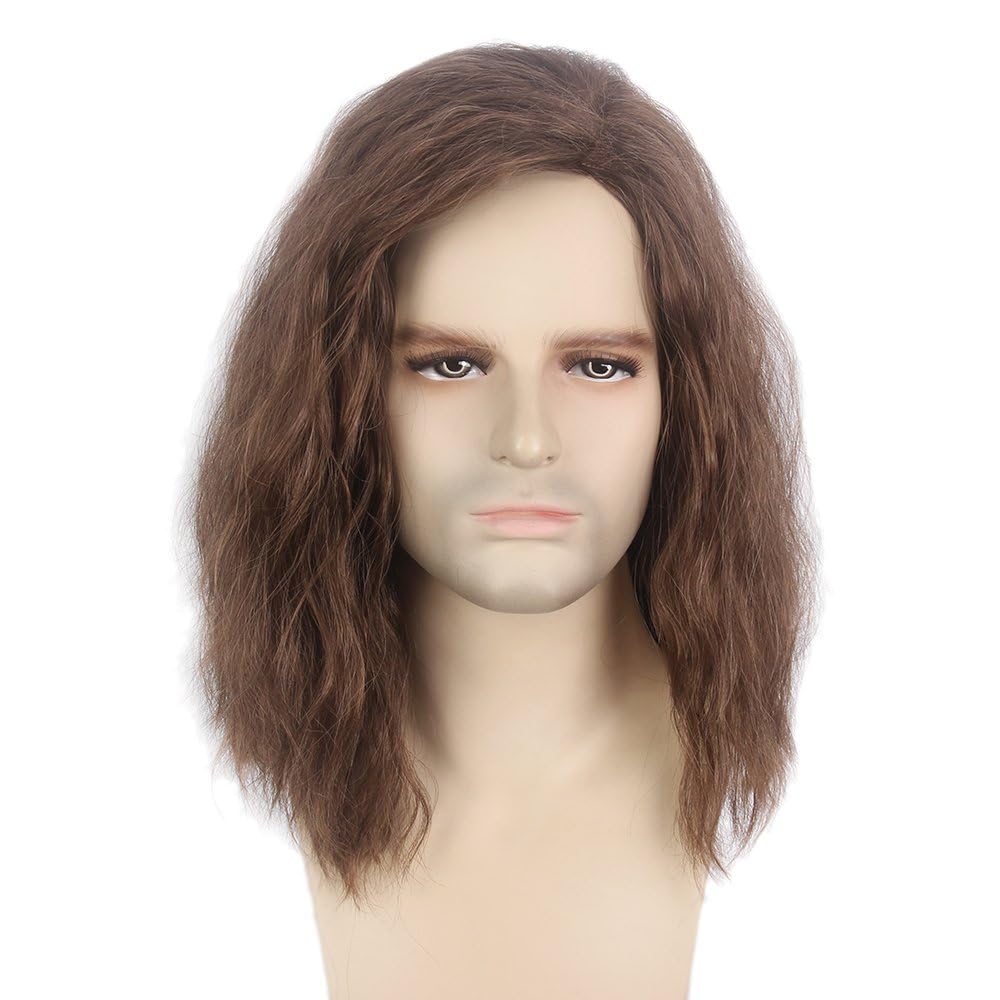 Aragorn's Wig
---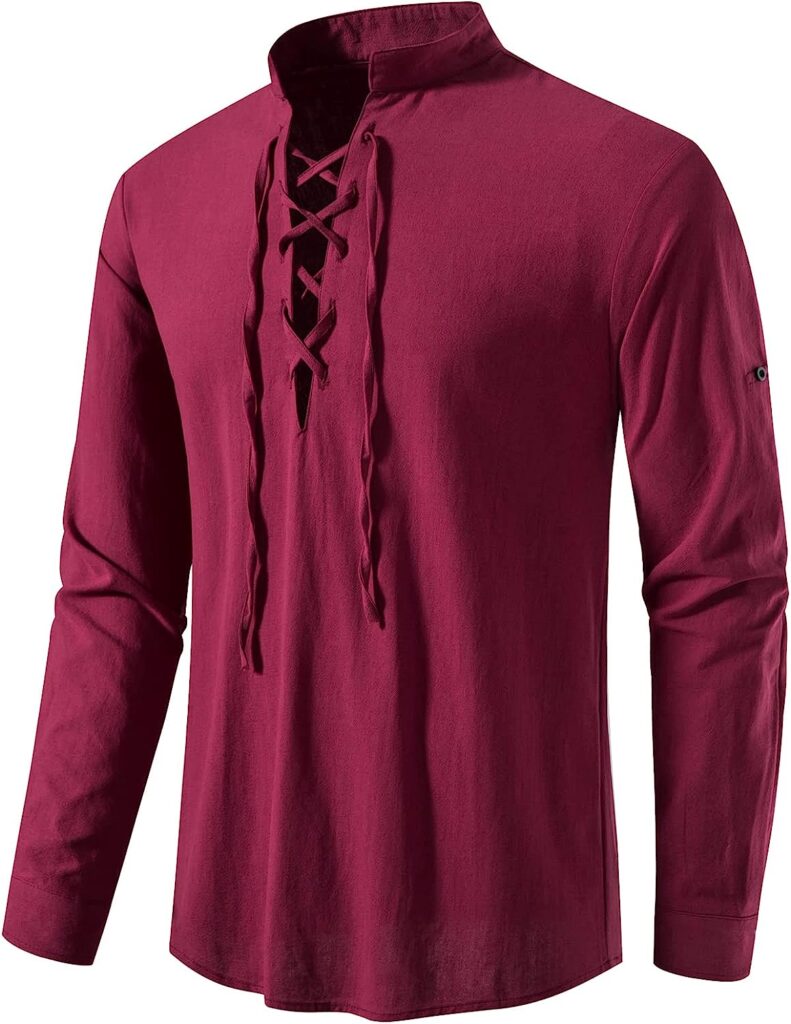 Aragorn's Shirt
---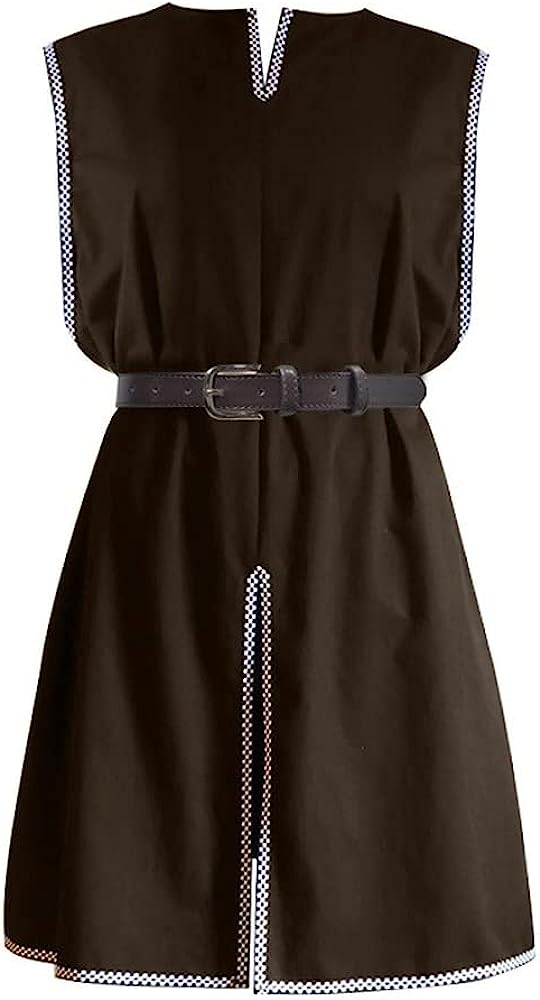 Aragorn's Tunic
---

Aragorn's Pants
---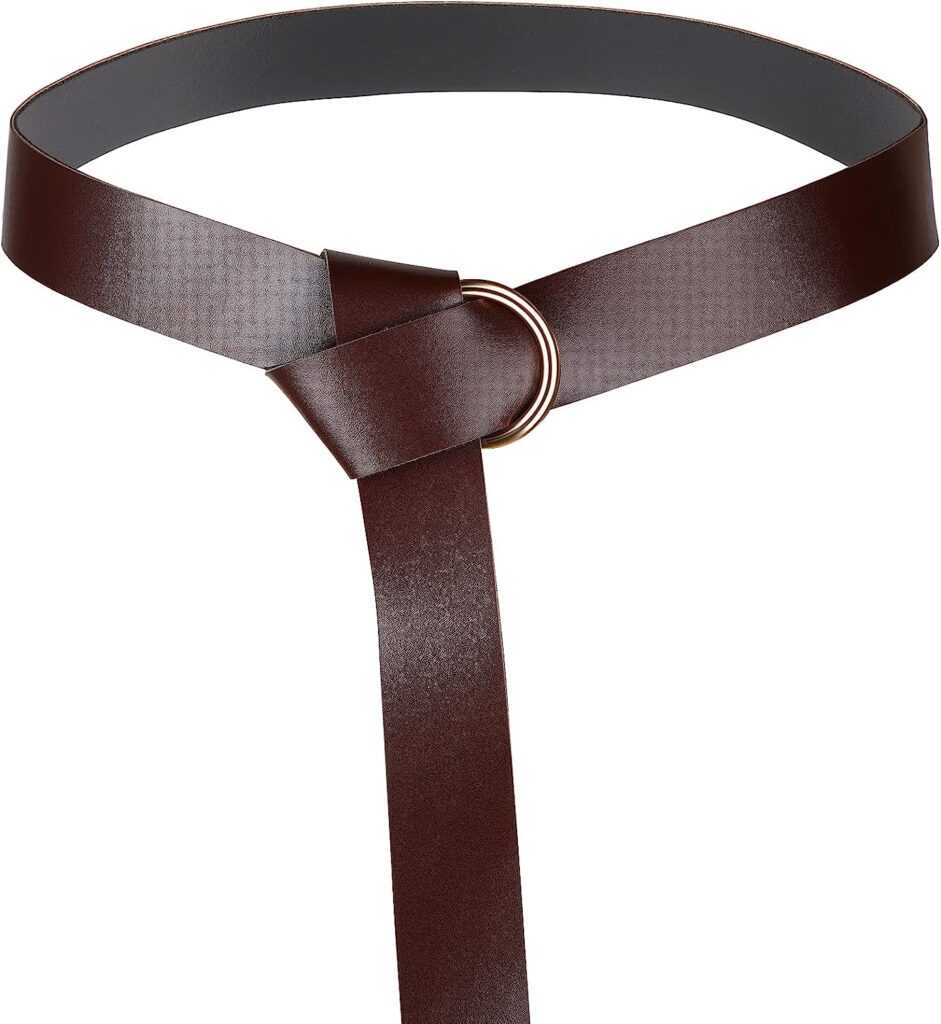 Aragorn's Belt
---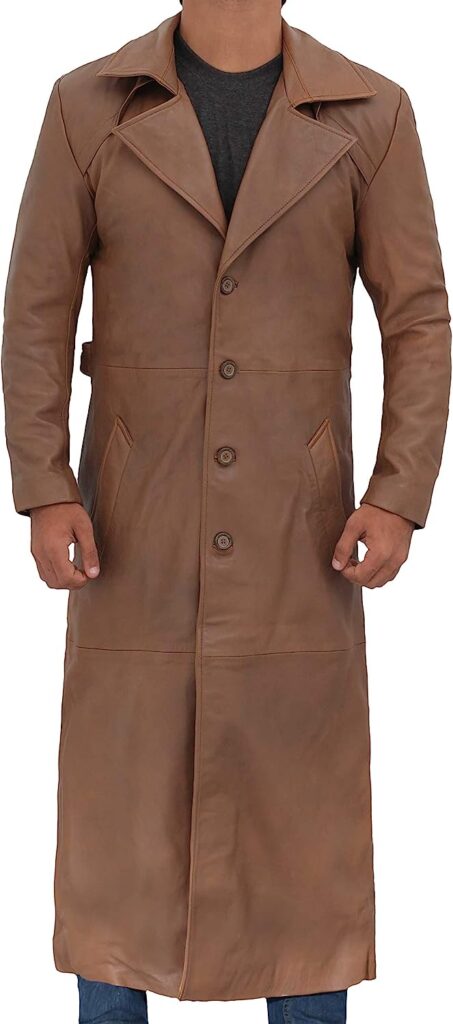 Aragorn's Jacket
---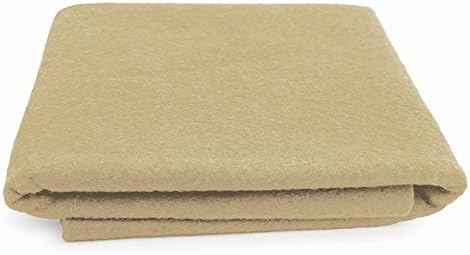 Aragorn's Cloak Cloth Fabric
---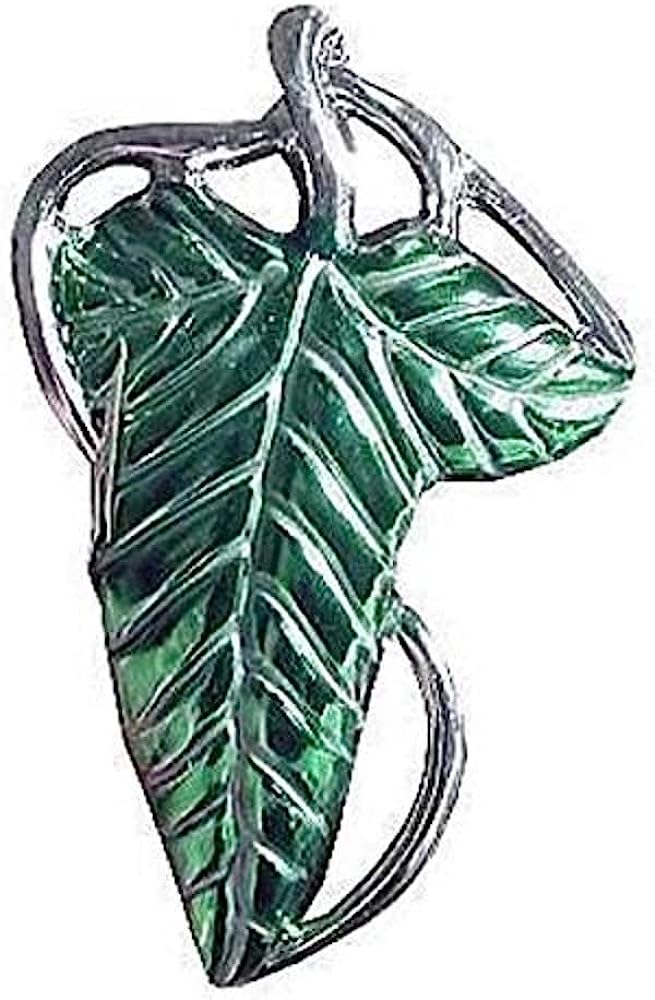 Aragorn's Cloak's Clasp
---

Lord Of The Rings Necklace
---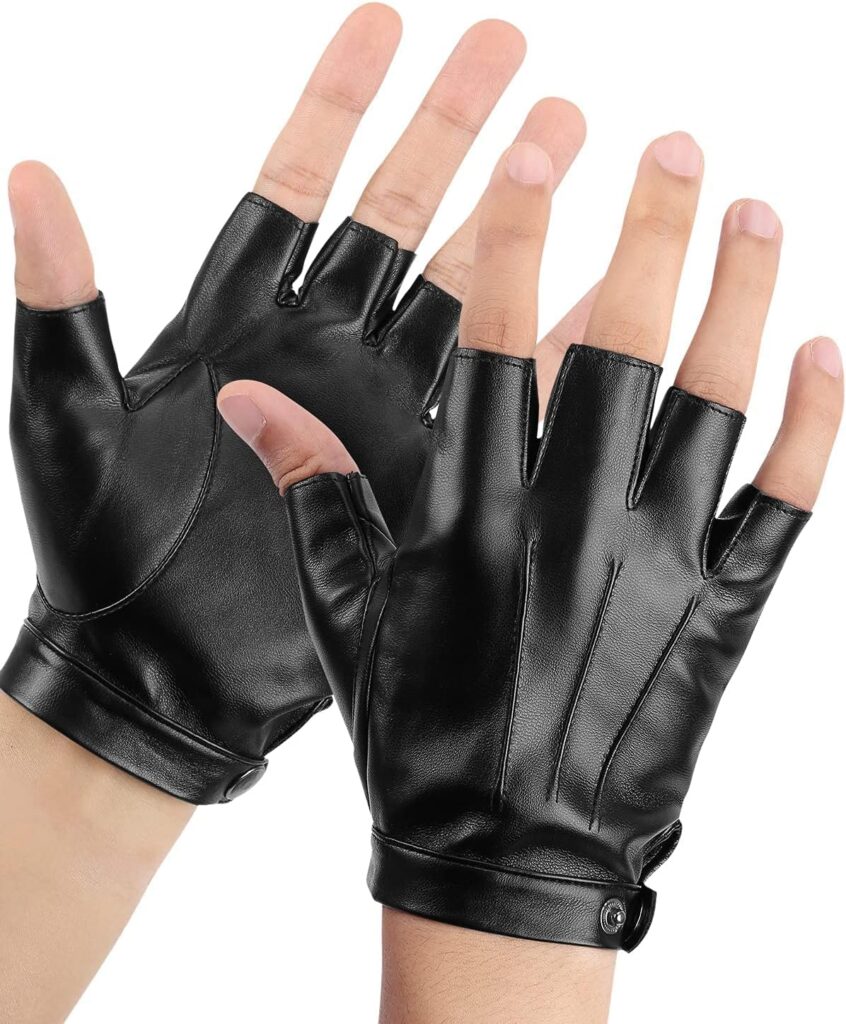 Aragorn's Hand Gloves
---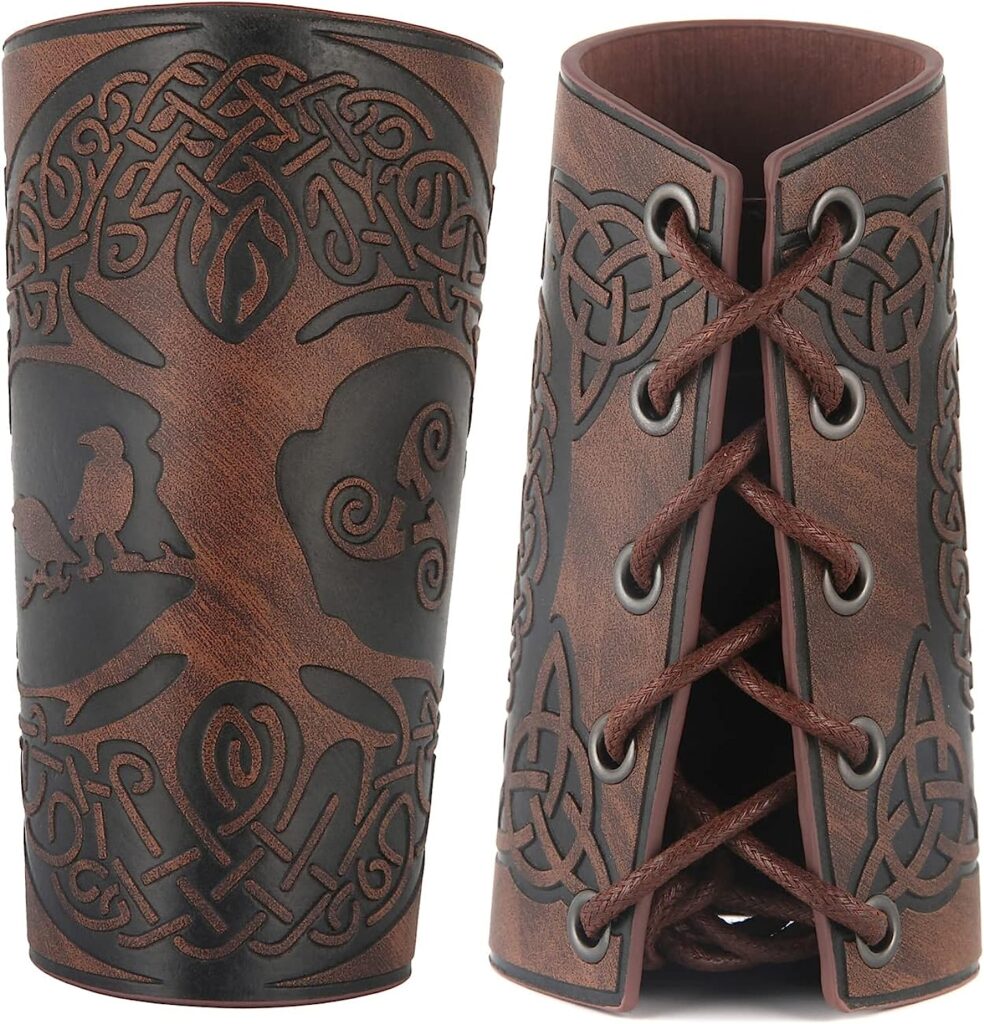 Aragorn's Arm Bracers
---

Aragorn's Sword
---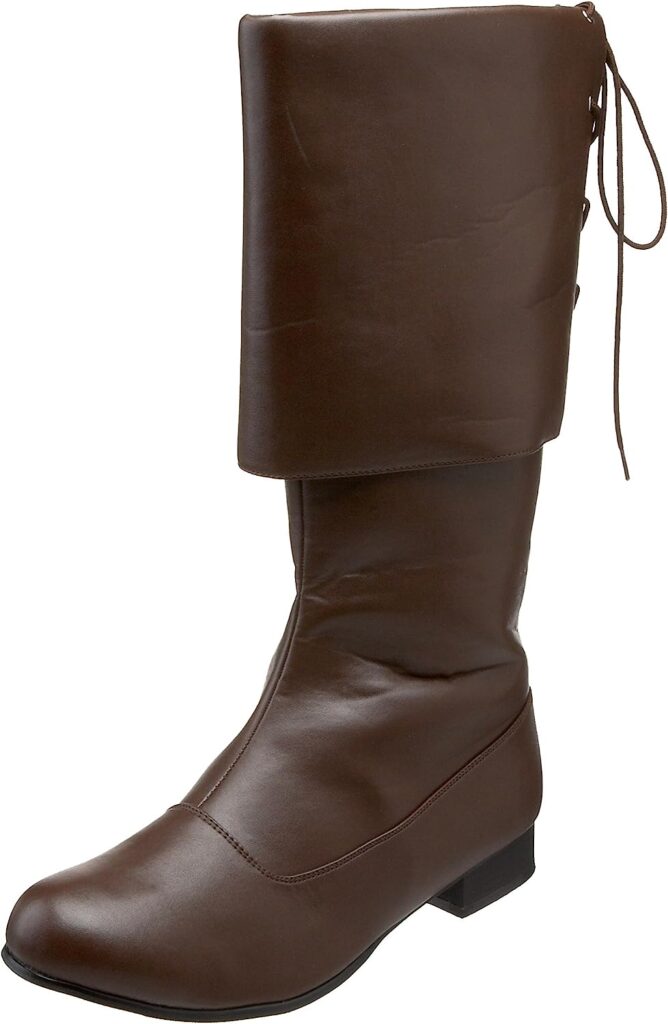 Aragorn's Boots
---
Aragorn Costume Ideas
We are sorry that this post was not useful for you!
Let us improve this post!
Tell us how we can improve this post?