The Hamburglar, a beloved fictional character, has captured the hearts and imaginations of people around the world. Created by the fast-food chain McDonald's, the Hamburglar made his debut in the early 1970s as a mischievous and cunning thief with an insatiable appetite for hamburgers.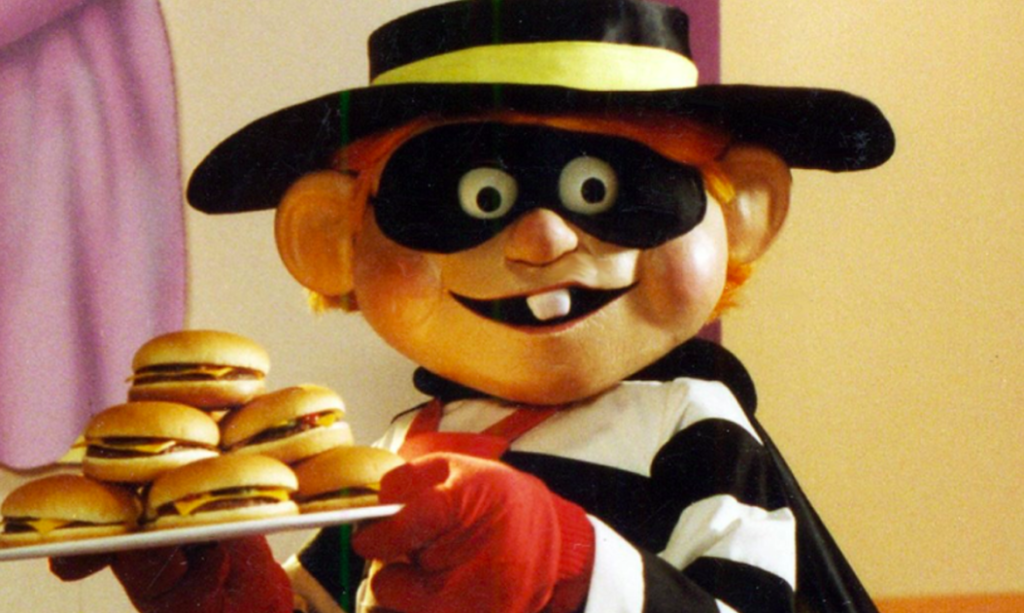 With his signature black-and-white striped outfit, a wide-brimmed hat, and a face obscured by a mask, the Hamburglar quickly became an iconic figure in popular culture. His adventures revolved around his relentless pursuit of stealing delicious hamburgers, much to the frustration of Ronald McDonald and his friends.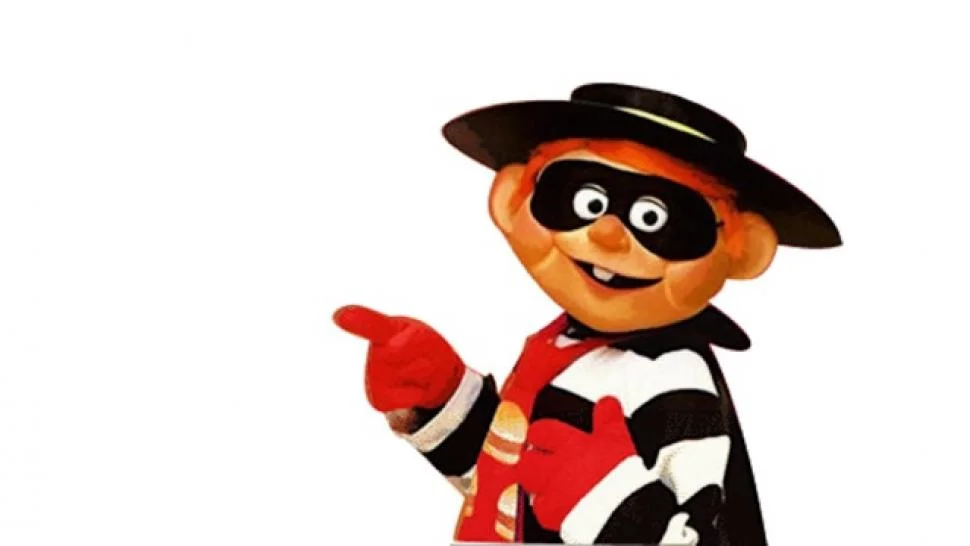 Despite being a thief, the Hamburglar possesses a certain charm that endears him to fans. His mischievous nature, coupled with his love for hamburgers, made him a unique and memorable character. Children and adults alike were captivated by his antics and eagerly followed his escapades through various McDonald's advertising campaigns, animated television series, and merchandise. It is worth noting that the Hamburglar has also been parodied and referenced in popular culture, showcasing the character's enduring impact. The image of a burger thief dressed in black and white has become synonymous with humorous portrayals of food-related theft.
Over the years, Hamburglar's image and personality have undergone some changes. In recent iterations, he has been portrayed as a more friendly and bumbling character, often teaming up with Ronald McDonald and his friends to solve problems or promote positive messages. This evolution reflects a shift in McDonald's branding strategy, emphasizing a more inclusive and family-friendly approach. The Hamburglar's popularity has extended beyond the confines of McDonald's, with references to the character appearing in various forms of media. He has made appearances in movies, television shows, and even video games, further solidifying his status as a cultural icon.
The Hamburglar has left an indelible mark on popular culture. From his humble beginnings as a hamburger-obsessed thief to his evolution into a more friendly character, the Hamburglar continues to capture the imagination of people worldwide. With his distinctive appearance and playful demeanor, he remains a cherished figure in the hearts of fans, forever associated with the joy of fast food and the love of hamburgers. Learn more about him here.
Hamburglar Costume Guide
Originally introduced by McDonald's, the Hamburglar costume allows individuals to dress up as this beloved hamburger thief for various occasions such as Halloween parties, costume events, or promotional activities.
The Hamburglar costume typically consists of several key elements that help recreate the character's distinctive look. The most recognizable feature is the black-and-white striped shirt, which is often accompanied by matching striped pants. These stripes, combined with a long-sleeved shirt and full-length trousers, create a visually striking ensemble that captures the essence of the Hamburglar's attire. To complete the ensemble, the Hamburglar costume also includes accessories such as a wide-brimmed hat, similar to a fedora, adorned with a yellow band. This hat is a crucial component of the costume, as it helps conceal the Hamburglar's identity, further enhancing the mystery and allure of the character.
In addition to the hat, the Hamburglar costume may incorporate other accessories, such as a red necktie or bowtie, to add a touch of sophistication and style. Some variations of the costume may also include a black eye mask, replicating the Hamburglar's secretive nature.
The Hamburglar costume is available in different sizes to accommodate wearers of various ages and body types. It can be purchased from costume stores, online retailers, or even rented for temporary use. Some enthusiasts may choose to create their own Hamburglar costume by assembling the individual components, allowing for a more personalized and unique representation of the character.
The Hamburglar costume has become a popular choice among individuals seeking a nostalgic or whimsical costume option. It allows fans to pay homage to the mischievous and burger-loving character while evoking a sense of fun and playfulness. Whether worn by children or adults, the Hamburglar costume never fails to spark recognition and fond memories of McDonald's advertising campaigns and the character's animated appearances.
The Hamburglar costume is an iconic and instantly recognizable ensemble that allows fans to embody the spirit of this beloved hamburger thief. With its black-and-white striped shirt, a wide-brimmed hat, and other distinctive accessories, the costume captures the essence of the character and offers individuals an opportunity to celebrate the playful and mischievous nature of the Hamburglar.
Below are the items required to create Hamburglar Costume: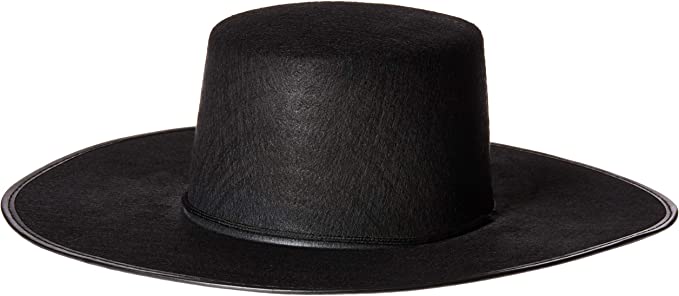 Hamburglar's Hat
---
Hamburglar's Hat Ribbon
---
Hamburglar's Wig
---
Hamburglar's Shirt and Pants
---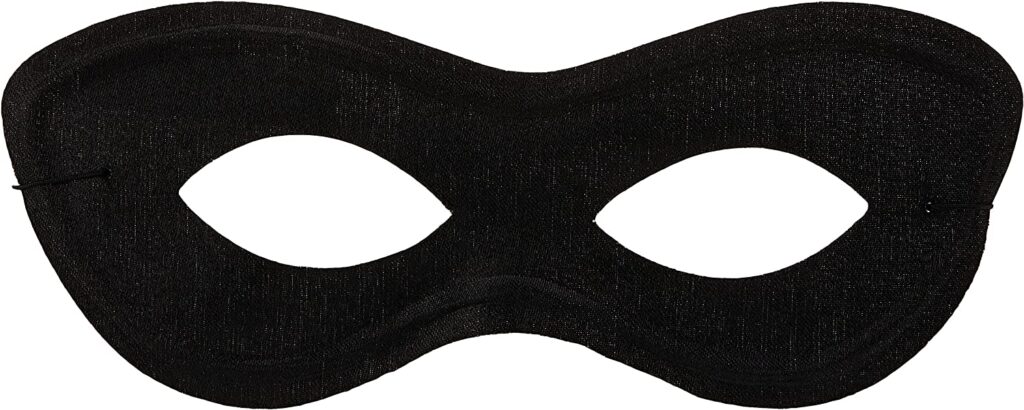 Hamburglar's Eye Mask
---
Hamburglar's Cape
---
Hamburglar's Tie
---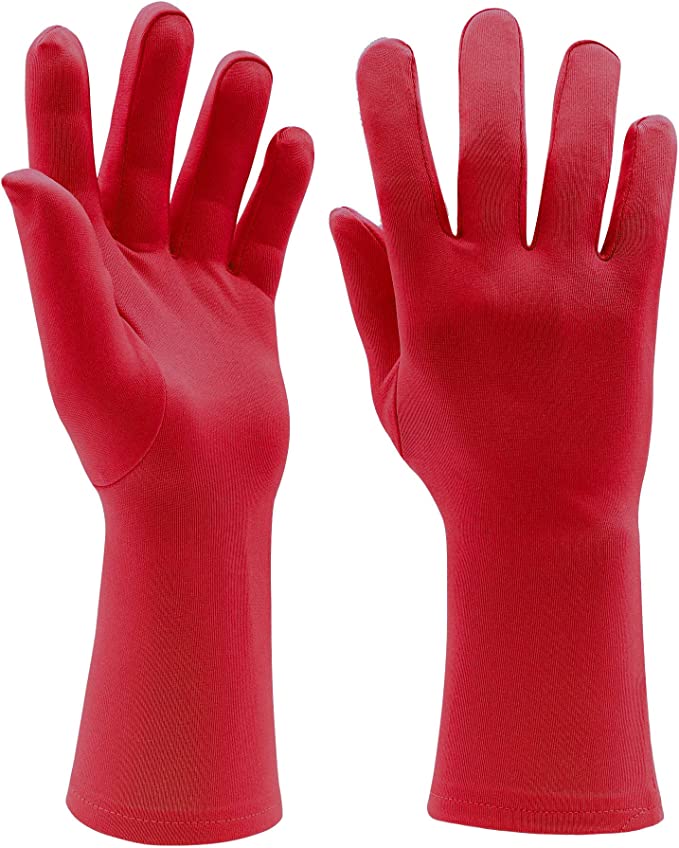 Hamburglar's Gloves
---
Hamburglar's Shoes
---
Hamburglar's Burger Prop
---
Hamburglar Costume Ideas
We are sorry that this post was not useful for you!
Let us improve this post!
Tell us how we can improve this post?