Last updated on January 7th, 2023 at 09:29 am
Velma Dinkley is a main character in the cartoon series "Scooby-Doo". She is the companion of Scooby-Doo and her friends in busting ghost. Velma always loses her eye glasses in a very wrong situation. She always gets in trouble because of her eye glasses. Velma is an important character through out the series because of her intelligence and problem solving skills. She is always the first one to figure out whats wrong and she is the who guides the team to right direction. She keeps her conclusions of the problem secret until it is solved. She is portrayed in the series as a descendant of Indian family. Wear this Velma costume with pants this Halloween.
Velma Costume with Pants Guide
Velma is usually seen wearing the same costume through out the series. Her costume includes a brown colored bob wig and black square glasses, orange colored turtle neck sweater, she usually wear red colored skirt but you can wear a red colored pants if skirt is not your thing. She also wears a orange colored knee high socks, and a pair of red colored shoes.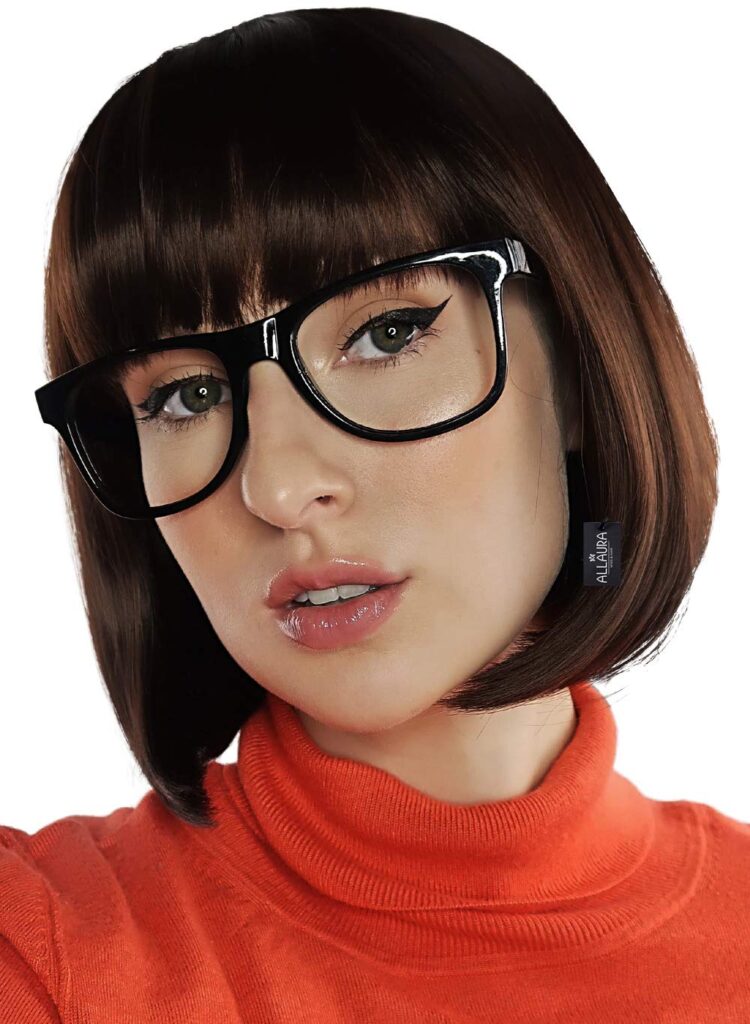 Velma Wig and Glasses
She has a brown colored hairs and always wear a black colored square eye-glasses(don't lose it).
---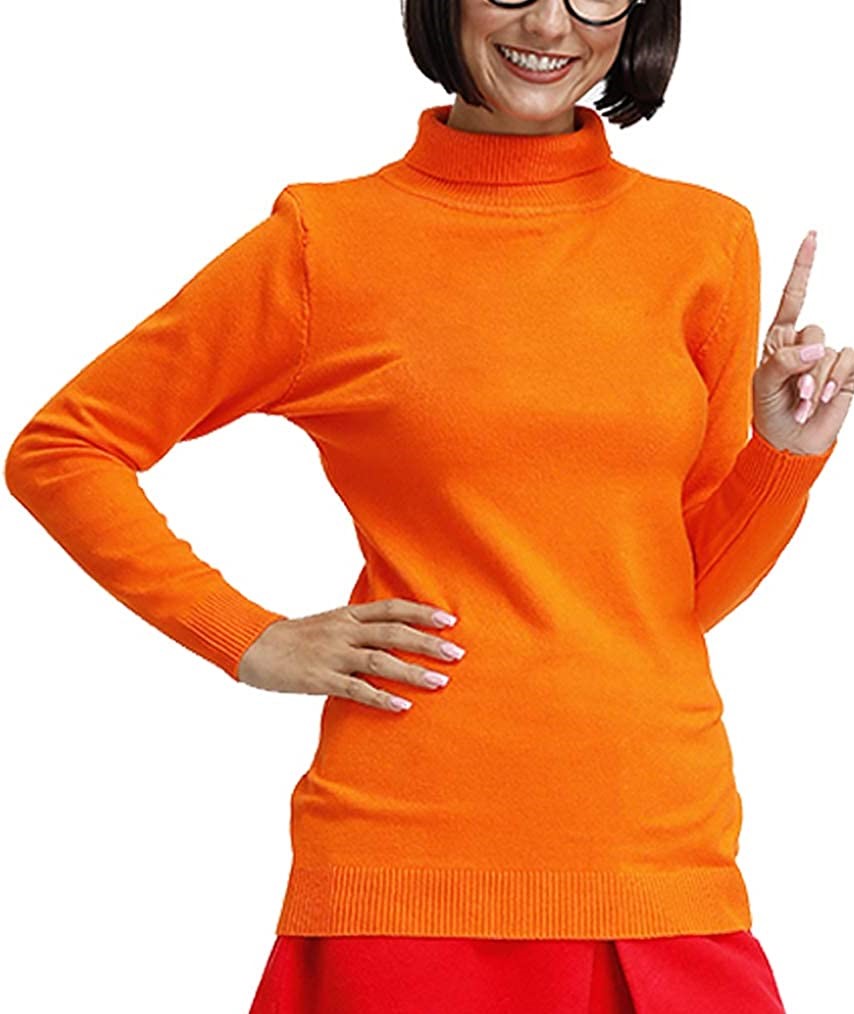 Velma Turtle Neck Sweater
She wears an orange colored turtle neck sweater. If you live in warmer climate area then you can also wear turtle neck long sleeve t-shirt.
---

Velma Pants
You can replace the red colored skirt with the pants to make Velma costume with pants.
---

Velma Socks
You might think, if you wear pants on top of socks then it won't be visible but it will be visible from the shoes. So orange socks is must with this costume.
---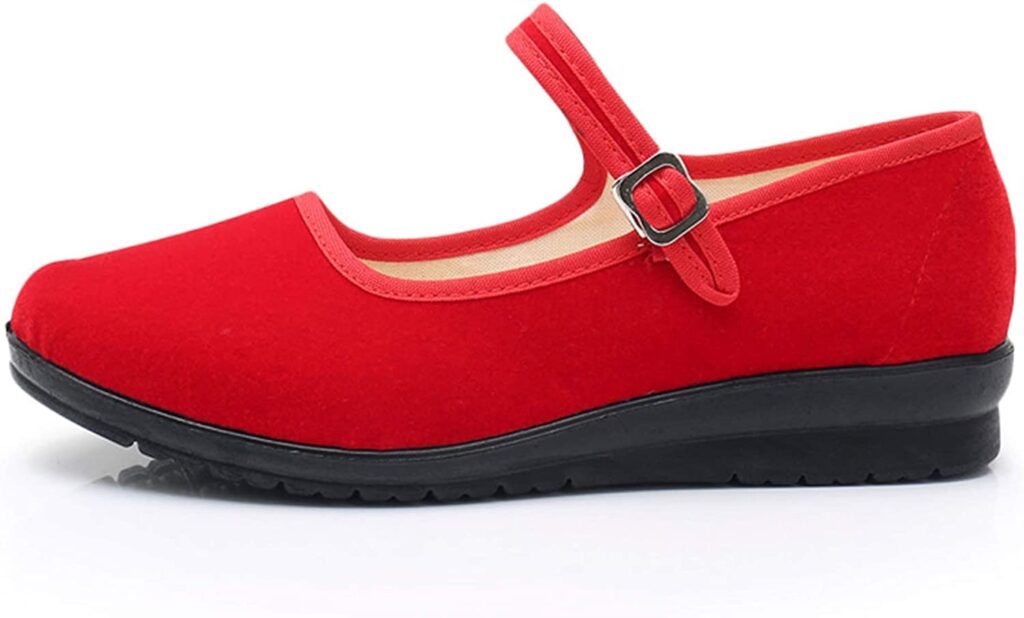 Velma Shoes
Velma wear a similar red shoes through out the Scooby-Doo series.
We are sorry that this post was not useful for you!
Let us improve this post!
Tell us how we can improve this post?