Last updated on August 2nd, 2023 at 10:05 am
In the vast realm of animated films, one standout character who has captured the hearts and minds of audiences is Megamind. This beloved blue-skinned supervillain-turned-hero has become a symbol of redemption and the power of choice. Created by DreamWorks Animation, Megamind offers a refreshing twist on the superhero genre, presenting a complex and endearing character who defies expectations.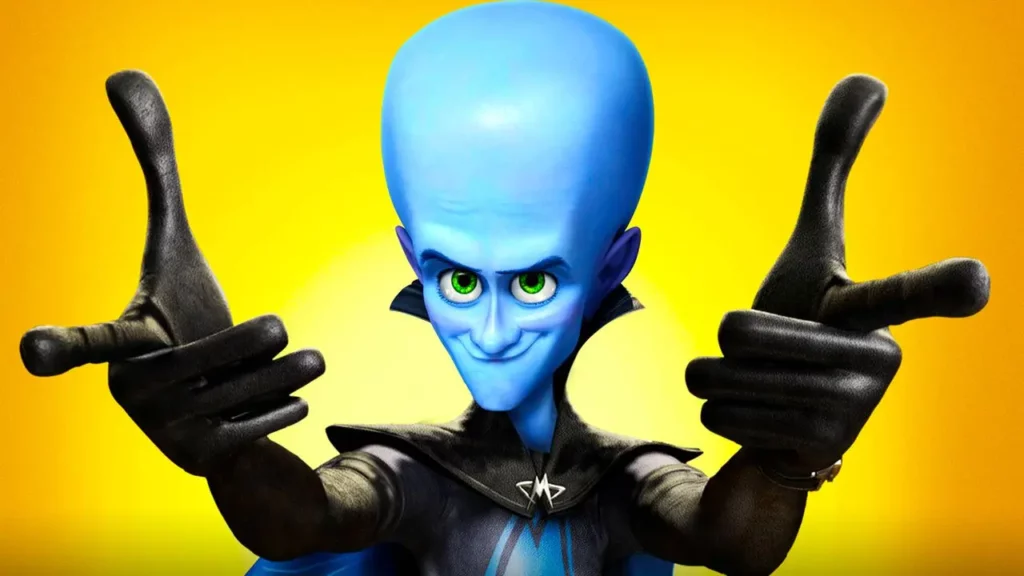 Megamind tells the story of an extraterrestrial being who is sent to Earth as an infant after his home planet is destroyed. However, his arrival doesn't go according to plan. Instead of being embraced by a loving family like his superhero counterpart, Metro Man, Megamind is raised in a correctional facility, where he develops a mischievous and cunning personality. As Megamind grows older, he realizes that his destiny lies in becoming a supervillain. With his loyal sidekick, Minion, a talking fish in a mechanical suit, by his side, Megamind embarks on a series of nefarious schemes to conquer Metro City and defeat his arch-nemesis, Metro Man. However, things take an unexpected turn when Megamind accidentally succeeds in eliminating Metro Man, leaving him as the uncontested ruler of the city.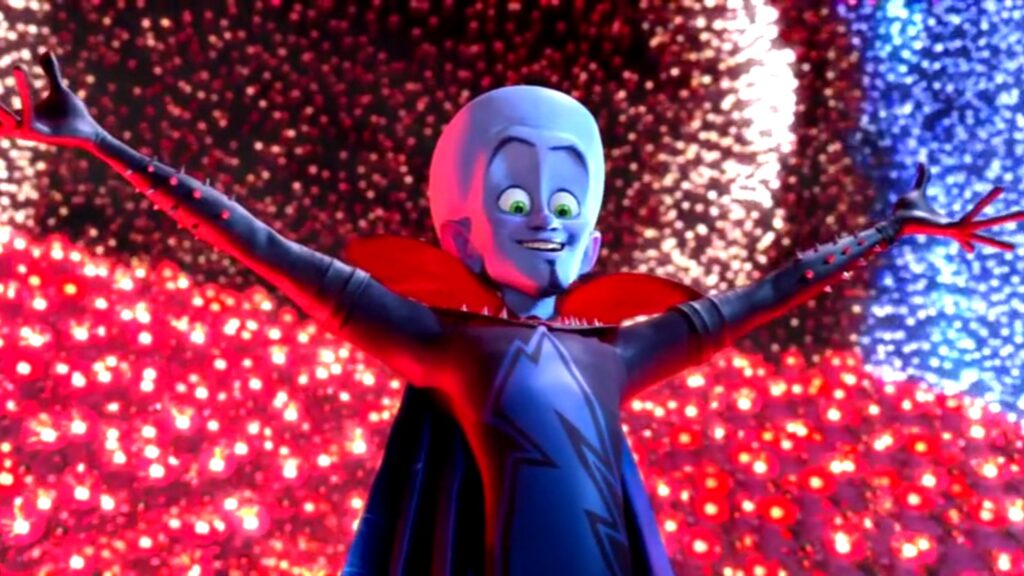 At first, Megamind revels in his newfound power and control, but he soon discovers that being a supervillain isn't as fulfilling as he had imagined. He begins to question his purpose and finds himself longing for a worthy opponent. In an attempt to recreate the dynamic of good versus evil, Megamind creates a new superhero named Tighten, using the alter ego of a clumsy cameraman named Hal. To his dismay, Tighten proves to be a reckless and destructive force, causing chaos rather than maintaining order. Megamind realizes that he must step up and become the hero that Metro City needs. With the help of his loyal friends and a newfound sense of responsibility, Megamind sets out to save the day and protect the city from the havoc wreaked by his own creation.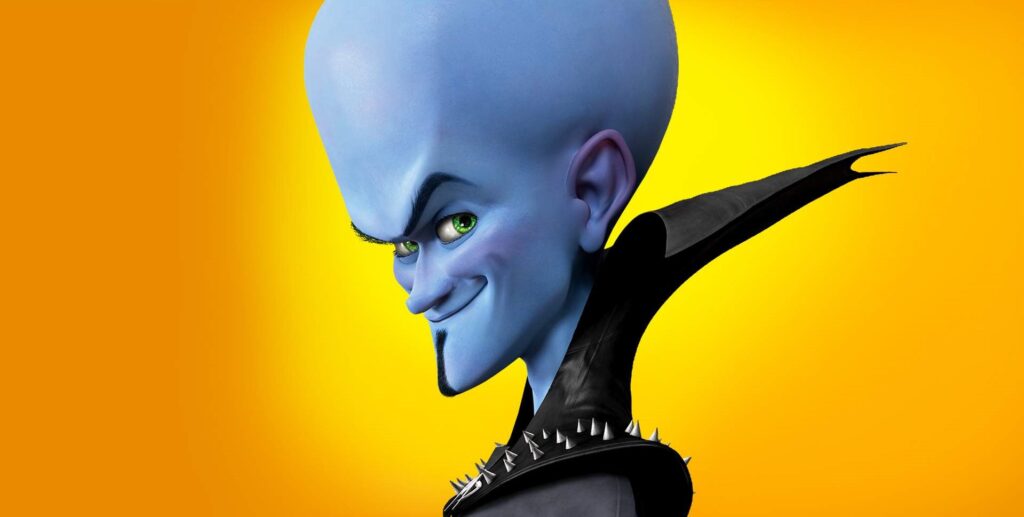 Throughout the film, Megamind undergoes a transformation from a villain with malicious intent to a hero who understands the importance of using his powers for good. This evolution showcases the underlying theme of personal growth, self-discovery, and the ability to change one's destiny. Megamind's journey serves as a powerful reminder that it is never too late to embrace redemption and make amends for past mistakes. Beyond its engaging storyline, Megamind also boasts stunning animation and an exceptional voice cast, including the talents of Will Ferrell, Tina Fey, Jonah Hill, and David Cross. The film's humor, wit, and memorable characters have endeared it to audiences of all ages, making it a timeless classic in the world of animated cinema.
Megamind stands as a shining example of an animated film that defies conventions and delivers a compelling story with depth and heart. The character of Megamind, with his unconventional journey from supervillain to hero, teaches us valuable lessons about the power of choice, redemption, and the ability to transform our lives. As we follow Megamind's evolution, we are reminded that true heroism lies not in our abilities but in how we choose to use them.
Megamind Costume Guide
As the Halloween season approaches, many individuals search for the perfect costume to express their creativity and embody a beloved character. One such character that offers a unique and exciting choice is Megamind, the blue-skinned supervillain-turned-hero from the DreamWorks Animation film of the same name. Dressing up as Megamind allows you to tap into your mischievous side while showcasing your transformation from villainy to heroism.
To recreate Megamind's iconic look, start with a Black jumpsuit or bodysuit as the base of your costume. This should be in a vibrant shade of black, mimicking the character's distinctive skin tone. Alternatively, you can opt for a black tunic or robe paired with black pants for a more comfortable and customizable ensemble.
Next, focus on capturing Megamind's unique facial features. A bald cap or skin-toned skullcap can help you achieve a hairless appearance. Additionally, apply blue face paint or makeup to color your face, paying special attention to the forehead area where Megamind sports a prominent brain-shaped protrusion. Use black face paint or eyeliner to draw a thin line to represent his eyebrows, creating his signature evil yet endearing expression.
When it comes to Megamind's outfit details, attention to the small touches can make a big difference. Attach a large blue "M" emblem to the center of your costume to emulate Megamind's chest logo. This emblem signifies his self-proclaimed supervillain status and adds an extra touch of authenticity to your ensemble. Consider using adhesive felt or fabric or fabric paint to create the emblem, ensuring it stays securely in place throughout the festivities.
To complete the look, add some key accessories. Megamind is known for his distinctive blue headpiece, resembling a futuristic helmet. Craft or purchase a replica of this headpiece using materials like foam, cardboard, or even painted plastic. Ensure it fits comfortably and securely on your head, allowing you to effortlessly channel Megamind's confident and charismatic demeanor.
As you prepare to showcase your Megamind costume, remember to embrace the character's transformative journey. Megamind's story serves as a reminder that even the most unexpected heroes can emerge from unexpected places. By dressing up as Megamind, you embody the spirit of redemption and the power of choosing the path of good over evil.
Whether you're attending a Halloween party, going trick-or-treating, or simply celebrating the season, the Megamind costume offers a unique and captivating choice that is sure to make a memorable impression. So, unleash your inner supervillain-turned-hero, and let Megamind's charm and wit shine through this Halloween.
Megamind Costume Ideas
We are sorry that this post was not useful for you!
Let us improve this post!
Tell us how we can improve this post?
Become a part of our vibrant community by sharing your unique costume image and inspire others with your creativity! Click Here