The Green Goblin is a fictional supervillain appearing in comic books published by Marvel Comics. Created by writer Stan Lee and artist Steve Ditko, the character made his first appearance in "The Amazing Spider-Man" in 1964. The Green Goblin, also known as Norman Osborn, is one of Spider-Man's most iconic adversaries, renowned for his sinister nature and his distinctive green and purple costume.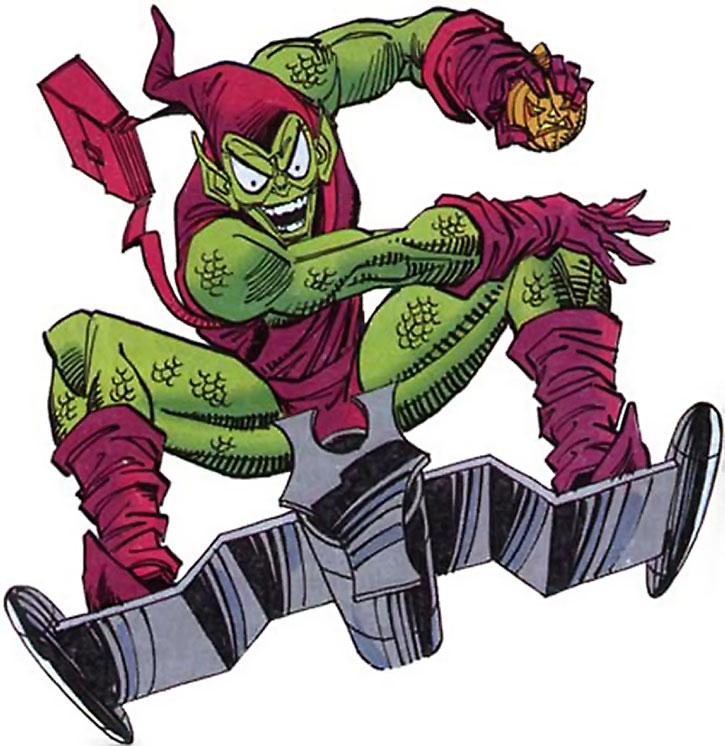 Norman Osborn, a wealthy and influential industrialist, was initially portrayed as a respectable businessman. However, beneath his outward façade, Osborn harbored a dark side. In an attempt to gain enhanced abilities, he created a potent serum that granted him superhuman strength, agility, and increased intelligence. Unfortunately, the serum also had a detrimental effect on his mental stability, pushing him over the edge and transforming him into the deranged and maniacal Green Goblin.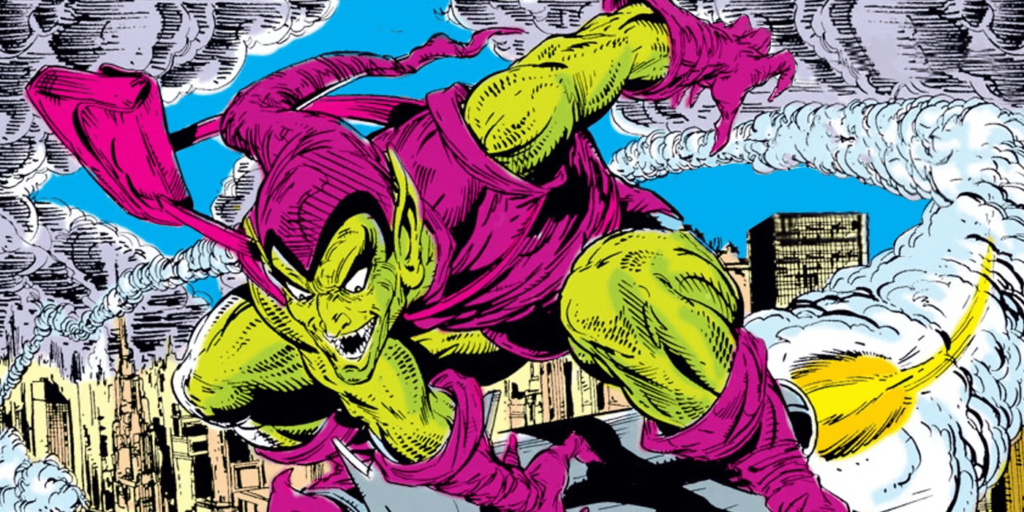 Sporting a Halloween-inspired appearance, the Green Goblin's costume features a green bodysuit, a mask with a menacing grin, and a purple hood adorned with a pointed hat. He wields an array of lethal gadgets and weaponry, including pumpkin bombs, razor-sharp bat-shaped boomerangs known as "razor bats," and a glider that allows him to soar through the skies.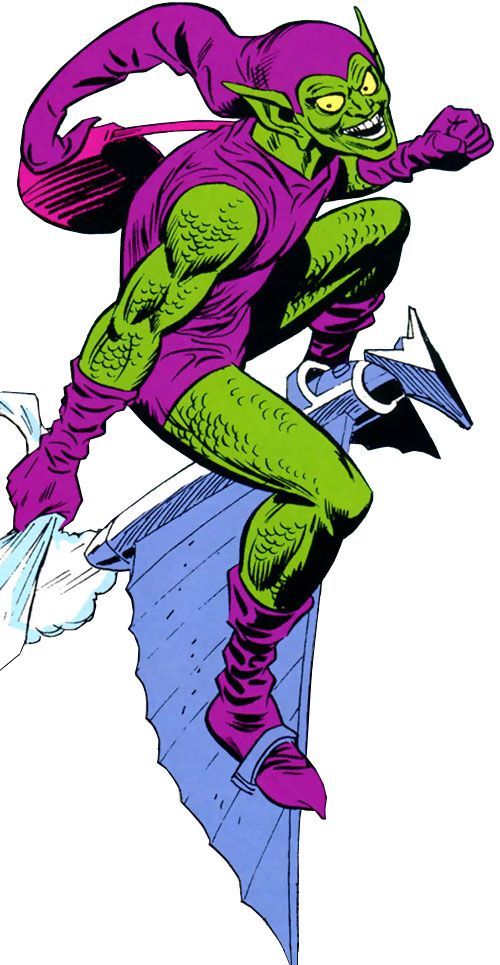 The Green Goblin's primary objective is to torment and defeat Spider-Man. He takes great pleasure in instilling fear and chaos in the lives of the people. Throughout the years, the Green Goblin has been responsible for numerous tragic events in Spider-Man's life, including the death of Gwen Stacy, one of Peter Parker's love interests. Despite being a formidable physical threat, the Green Goblin's true power lies in his strategic mind. Norman Osborn is a cunning and manipulative individual, capable of organizing elaborate schemes and assembling an army of loyal followers. He has also taken on a leadership role in various criminal organizations, such as the Sinister Six and the Dark Avengers.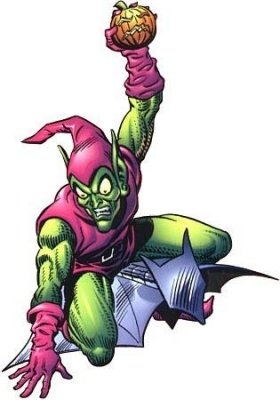 Throughout his comic book history, the Green Goblin has undergone several transformations and incarnations. At times, other characters, including Harry Osborn, Norman's son, have assumed the Green Goblin mantle. These variations have added complexity and depth to the character's narrative, exploring the psychological impact of the Green Goblin persona on those who bear it. The Green Goblin has transcended the pages of comics and made appearances in other media, including animated TV series, video games, and the 2002 film "Spider-Man," portrayed by actor Willem Dafoe. His enduring popularity and status as one of Spider-Man's greatest foes have solidified his position as a quintessential supervillain in popular culture.
The Green Goblin is a captivating and iconic character within the Marvel Universe. With his menacing appearance, an arsenal of deadly gadgets, and relentless vendetta against Spider-Man, he represents the dark side of humanity and the eternal struggle between good and evil.
Green Goblin Costume Guide
The Green Goblin costume is a distinctive and visually striking outfit worn by the supervillain character in Marvel Comics. Known for its unique design and vibrant colors, the Green Goblin costume has become an iconic symbol in the world of cosplay.
The costume typically consists of several key components that contribute to its menacing appearance. The primary color scheme revolves around a vibrant shade of green and deep purple, which combine to create a visually striking contrast. The bodysuit is predominantly green, often made of a flexible material that allows for ease of movement during cosplay.
In addition to the bodysuit, ears, and hood, the Green Goblin costume incorporates various accessories. One of the most prominent is the Goblin Glider, a mechanical flying apparatus that allows the character to soar through the skies. The glider is often represented in cosplay through props or wearable pieces that attach to the back of the costume.
Another essential accessory is the Goblin's arsenal of gadgets and weapons. One of the most iconic is the pumpkin bomb, a small explosive device shaped like a pumpkin. Cosplayers often create replicas of the pumpkin bomb using foam or other lightweight materials. The costume may also feature other weapons, such as razor bats or a satchel for carrying additional ammunition.
You have to devote considerable attention to detail when recreating the costume. They strive to capture the character's menacing presence, paying close attention to the accurate depiction of colors, proportions, and overall design. Many costume makers take on the challenge of creating their own costumes from scratch, while others may opt for professionally made replicas available from costume suppliers.
The Green Goblin costume is a visually captivating and distinct outfit that has become synonymous with the iconic Marvel supervillain. With its vibrant green and purple color scheme, menacing mask, and accessories like the Goblin Glider and pumpkin bombs, the Green Goblin costume provides cosplayers with an opportunity to bring this sinister character to life in their own unique way.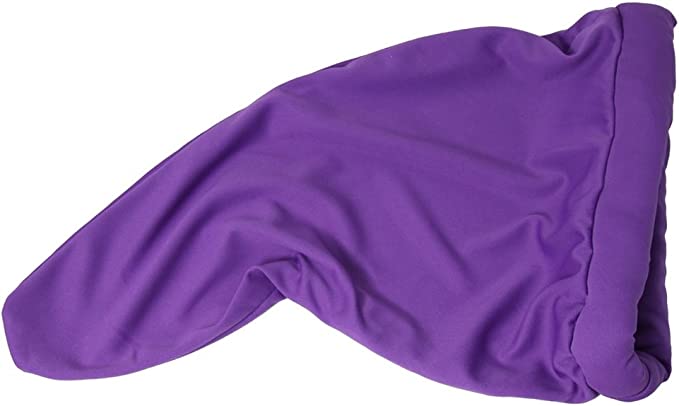 Green Goblin's Hood
---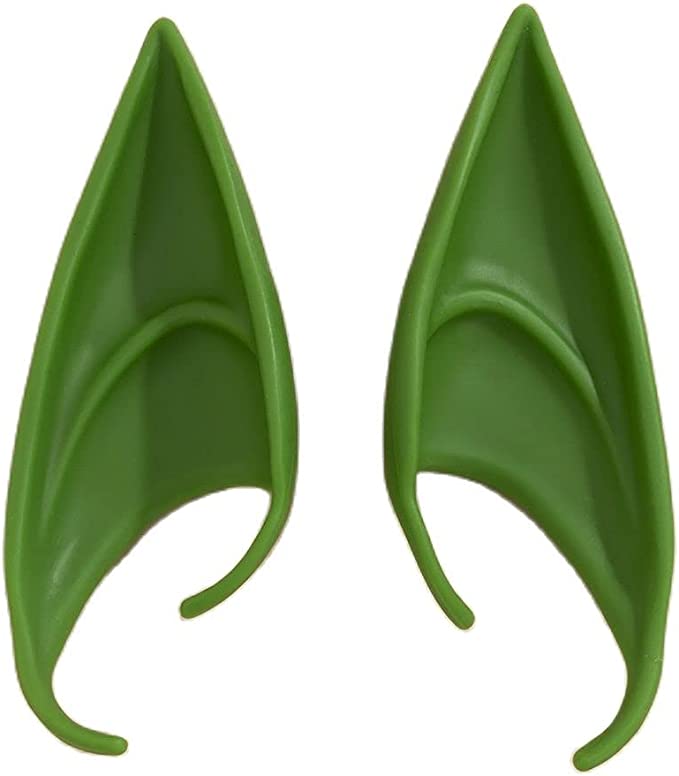 Green Goblin's Ears
---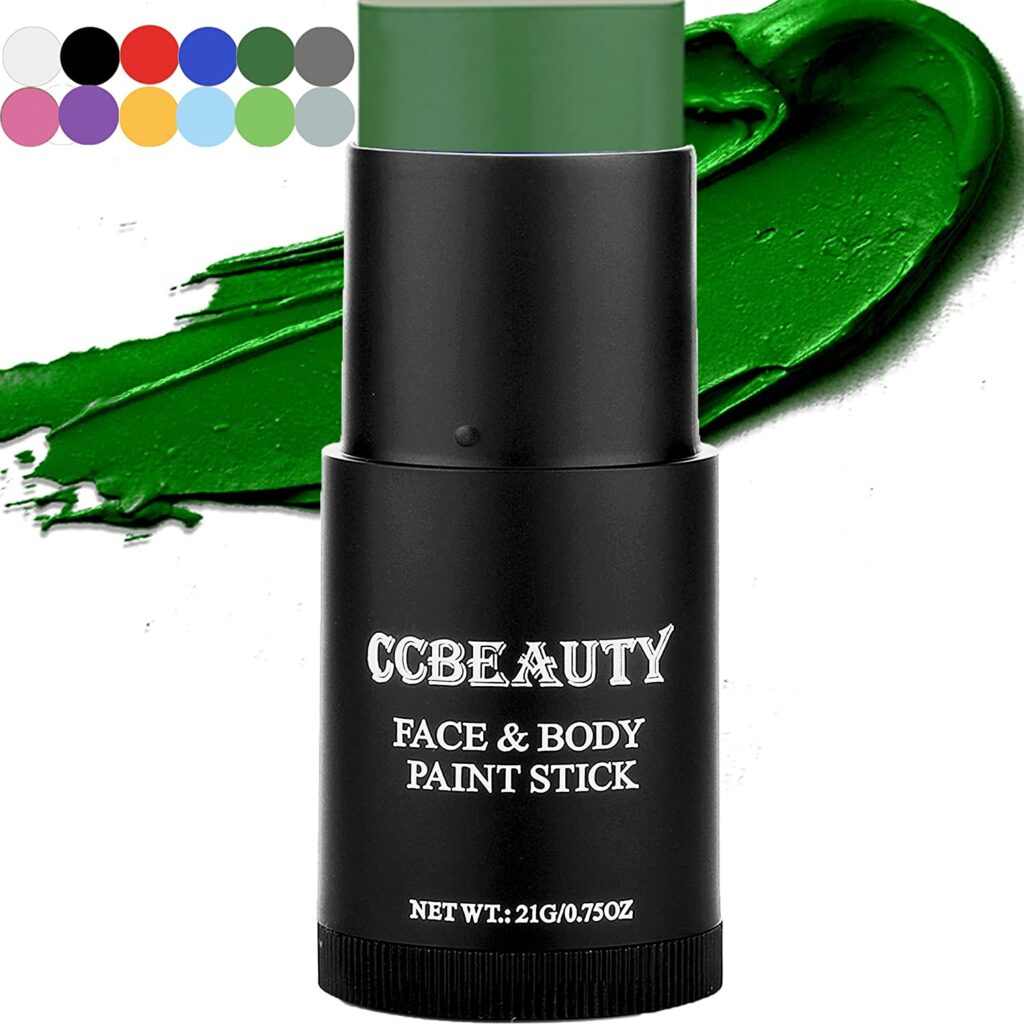 Face and Body Paint
---

Green Goblin's Bodysuit
---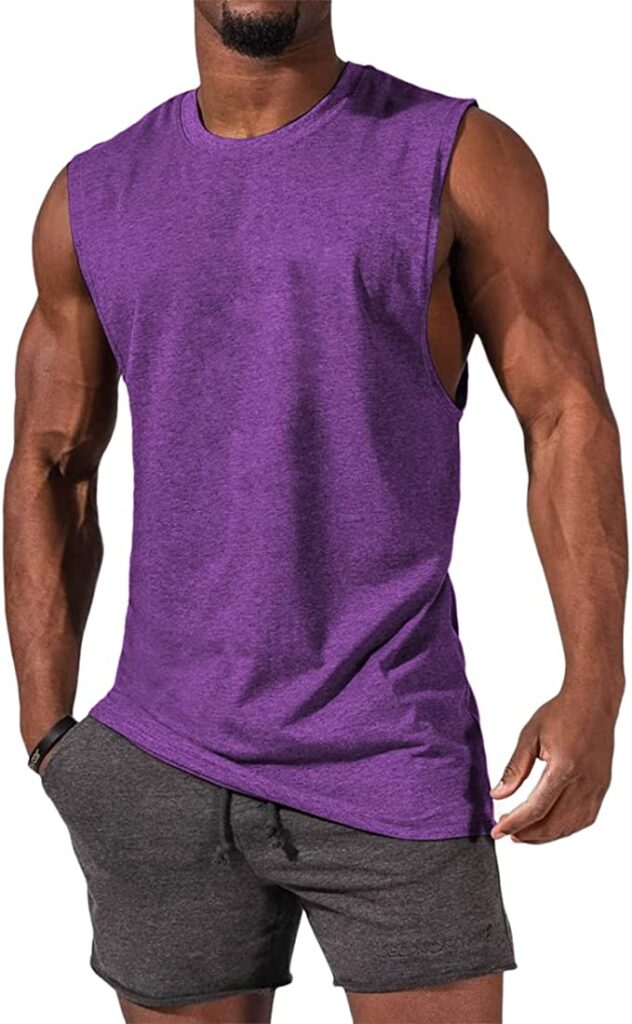 Green Goblin's Top
---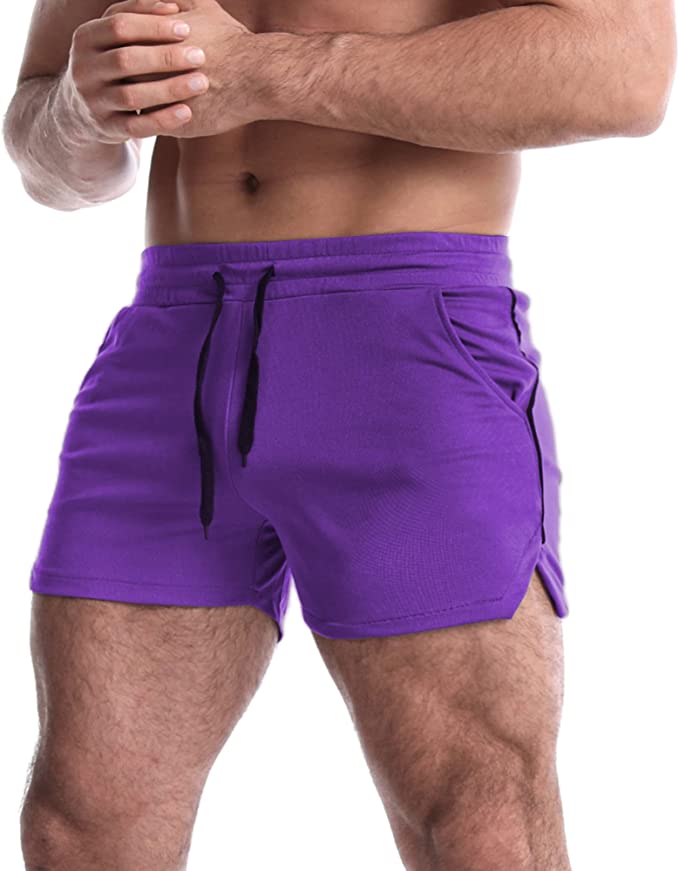 Green Goblin's Shorts
---

Green Goblin's Waist Belt
---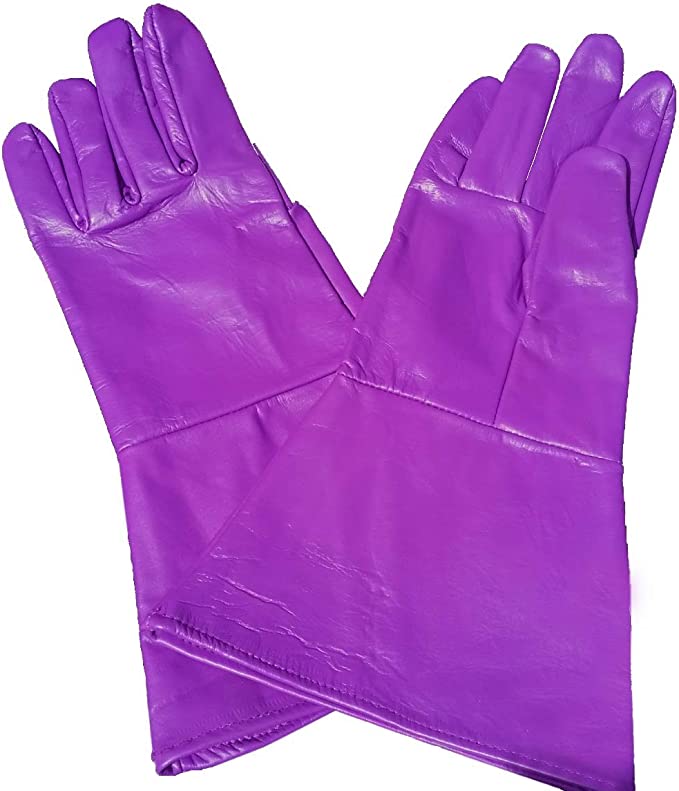 Green Goblin's Gloves
---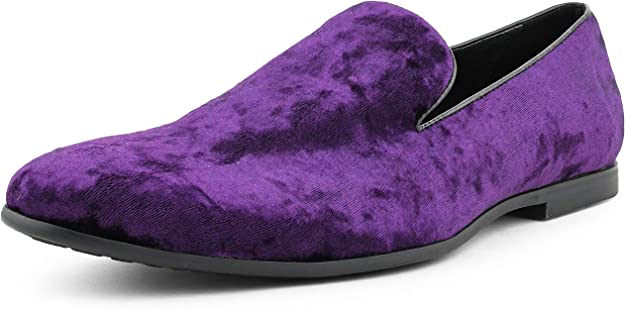 Green Goblin's Shoes
---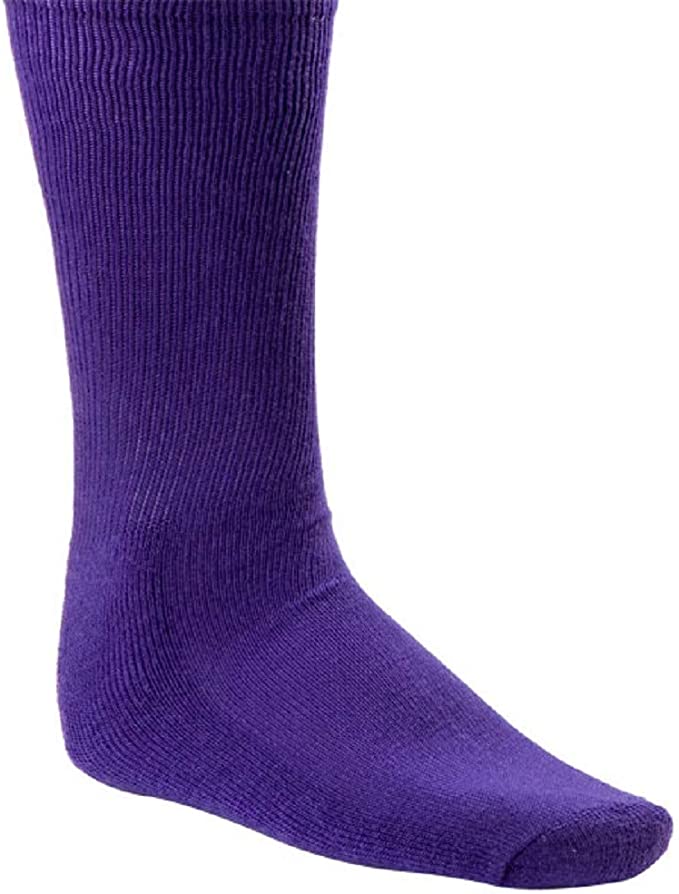 Green Goblin's Socks
---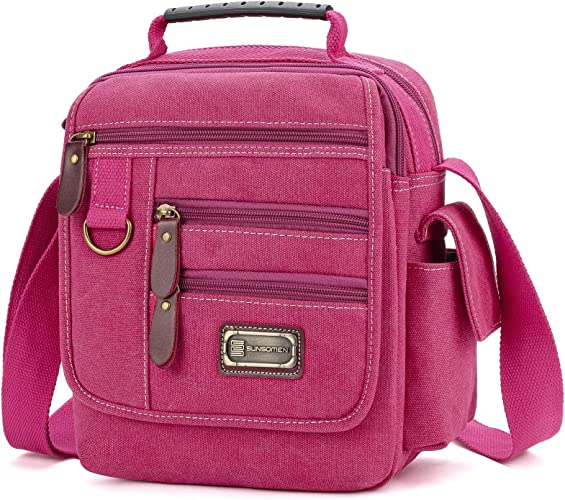 Green Goblin's Crossbody Bag
---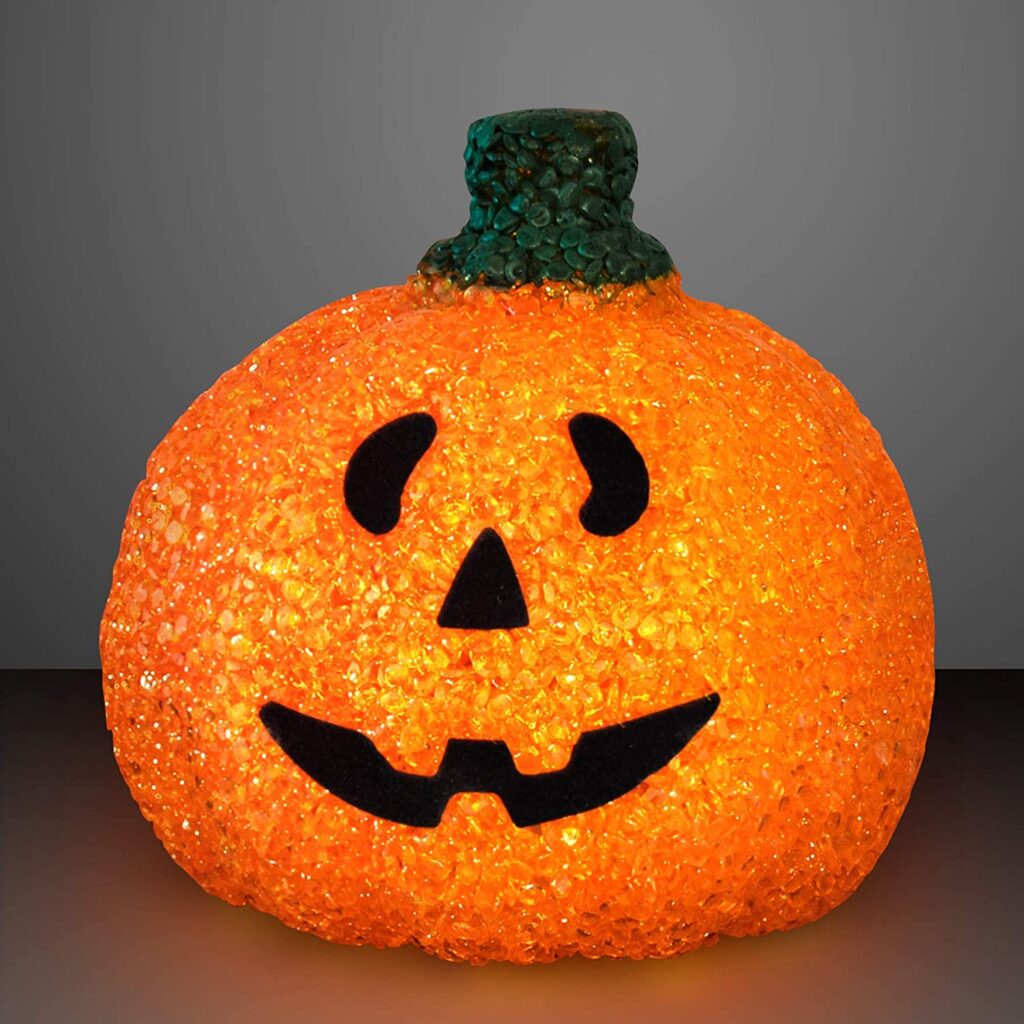 Green Goblin's Pumpkin Bomb
---
Green Goblin Costume Ideas
We are sorry that this post was not useful for you!
Let us improve this post!
Tell us how we can improve this post?