Last updated on January 7th, 2023 at 09:39 am
Front Man also known as Hwang In-ho, is a secondary character in the famous series called "The Squid Game". He is the one who controls the dangerous game played in the series. He is The Boss of the masked man and is the caretaker of the whole game. At first, no one knew the identity of the Front Man, everyone knew him as the boss of the masked man. Later it was revealed that he is the brother of Hwang Jun-ho. Jun-ho is a police detective who was searching for his missing brother. Front Man is in charge of keeping order inside the game. He does not tolerate any misbehaving or disobeying rules of the game. He immediately disqualifies and kills the one who breaks the game's rule, this applies to both, the players and the masked men. He believes in equality for all the players in the game. Front Man is one of the most sophisticated characters in the series. He loves his brother a lot and at a time he himself broke the rule of the game to save his brother. Learn more about the Front man and The Squid Game here.
The other main characters of Squid Game are The Doll, Seong Gi-hun, and Kang Sae-Byeok.
Squid Game Front Man Costume Ideas
Front Man has a very different costume than that of the Masked Man. Front Man costume includes a sophisticated mask, black coat, black pants, a pair of black leather gloves, and a pair of black shoes.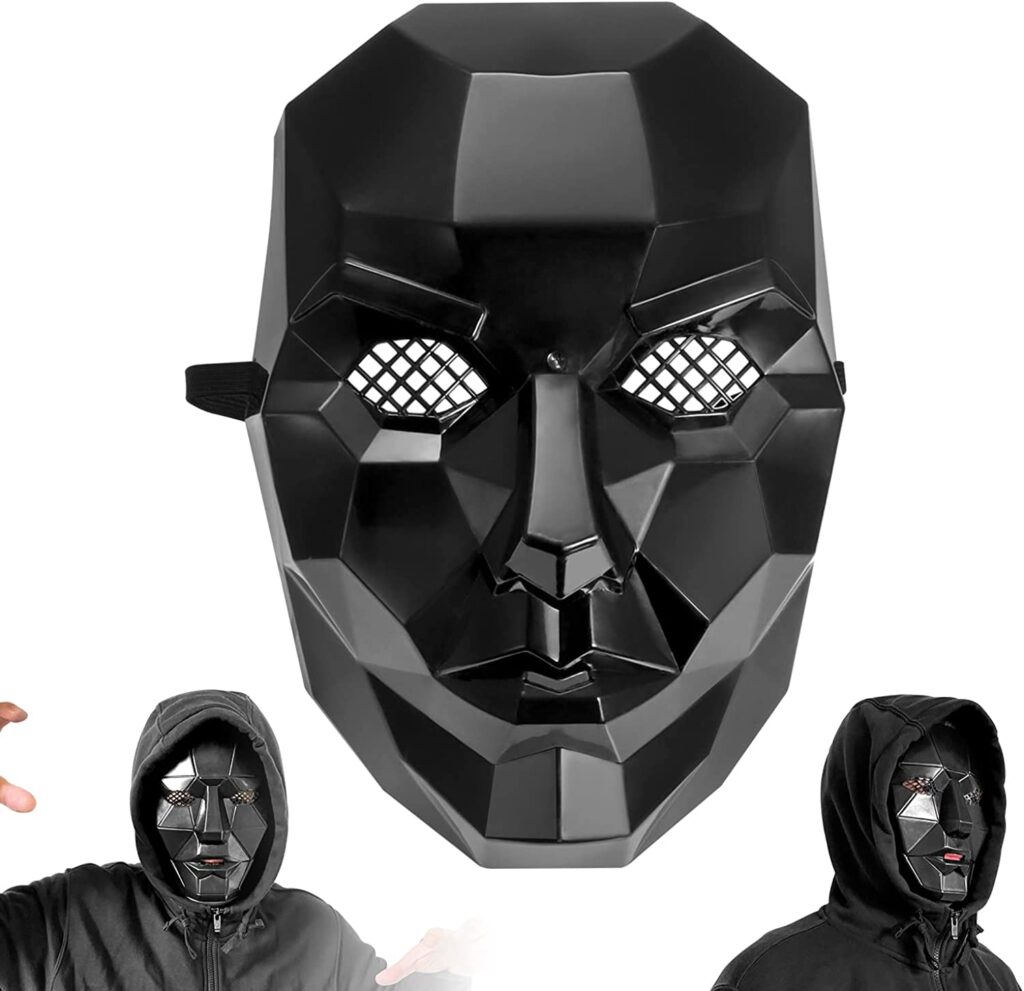 Front Man's Mask
Front Man wears a sophisticated mask to hide his identity. The mask has square edges on it that make it complex and scary to some people. The mesh is provided to open the eye area similar to what he wears in the TV show.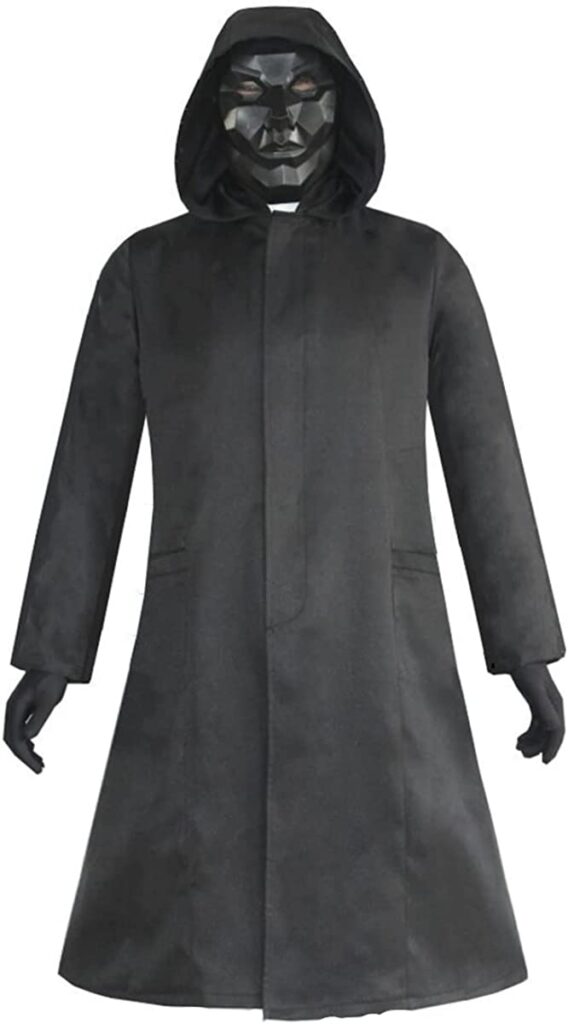 Front Man's Black Coat
Frontman wears a long black coat with the Hood so that he can hide his identity very well. This coat comes with cotton gloves and a belt.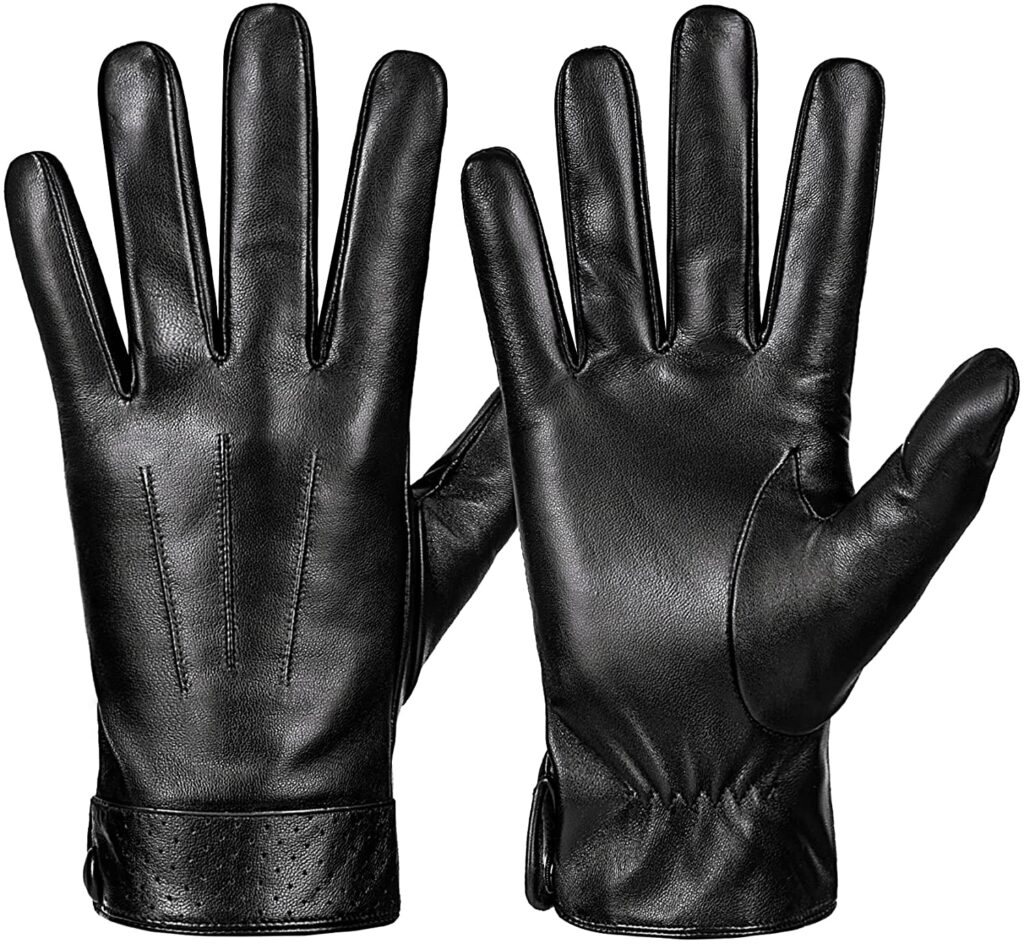 Front Man's Black Leather Gloves
Cotton Gloves are included with the Front Man coat, but we recommend buying leather gloves to make the costume accurate as possible. But if you use the cotton glove also it is fine. Leather gloves are optional and up to you.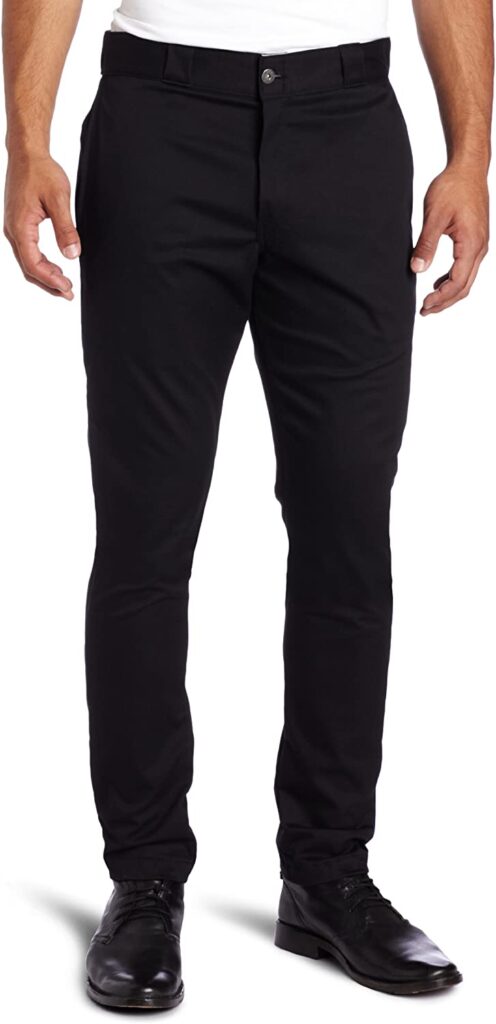 Front Man's Pants
Front Man wears a black costume so that it is easier to disappear in the dark. Below the coat wear these black pants.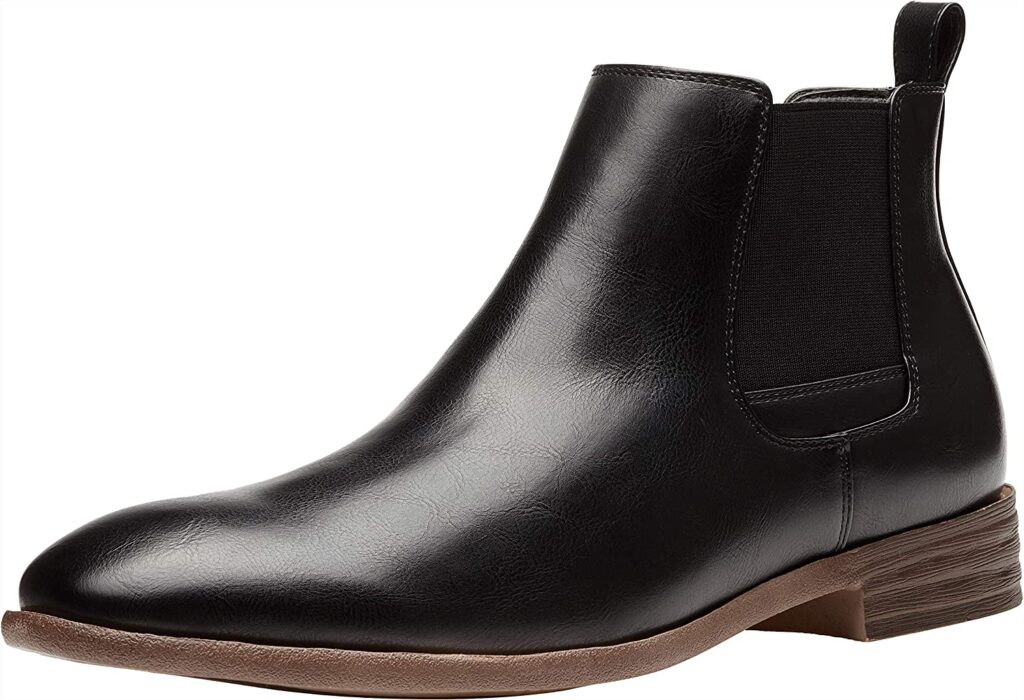 Front Man's Shoes
Finally, wear these black shoes to complete the squid game front man costume.
We are sorry that this post was not useful for you!
Let us improve this post!
Tell us how we can improve this post?