Unleash your inner adventurer with the iconic Indiana Jones costume! From the signature fedora to the rugged leather jacket, this outfit screams timeless style and daring escapades. Perfect for Halloween or any cosplay event, you'll be the center of attention as the legendary archaeologist. Easy to assemble and always a crowd-pleaser, why not channel your inner Indy and embark on a night of thrilling quests? Don the hat, grab the whip, and let the adventures begin!
10 Adventurous Indiana Jones Costumes For Adults and Kids
1.) Indiana Jones Costume DIY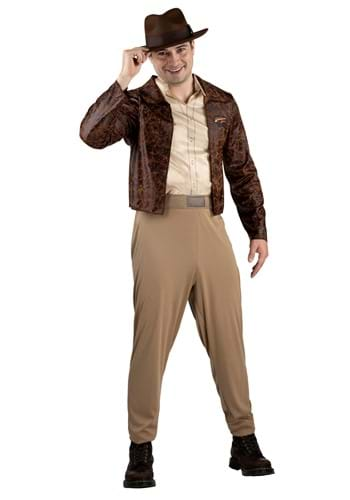 2.) Men's Indiana Jones Qualux Costume
as of September 8, 2023 1:33 pm
Embark on daring adventures and become the legendary archaeologist with this Men's Indiana Jones Qualux Costume. Just watch out for those deadly traps!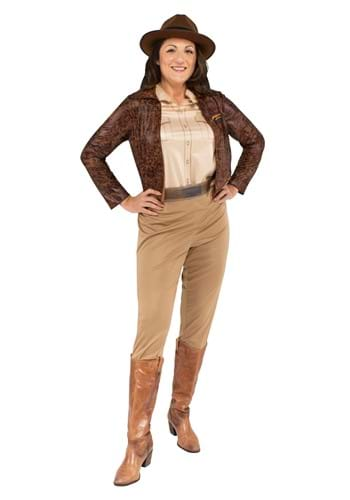 3.) Women's Classic Indiana Jones Costume
as of September 8, 2023 1:33 pm
Channel your inner Indiana Jones and let the adventure begin with this classic and timeless Women's Classic Indiana Jones Costume for your next Halloween look!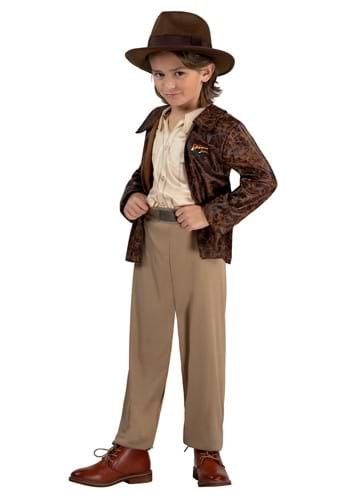 4.) Boy's Indiana Jones Qualux Costume
as of September 8, 2023 1:33 pm
Unleash your inner adventurer with the Boy's Indiana Jones Qualux Costume. Inspired by the iconic archaeologist, this officially licensed costume features a rugged faux leather jacket adorned with the signature fedora!
5.) Adult Tall Brown Boots
as of September 8, 2023 1:33 pm
Complete your costume look as an adventurer ranger or Indiana Jones with these exclusive Adult Tall Brown Boots!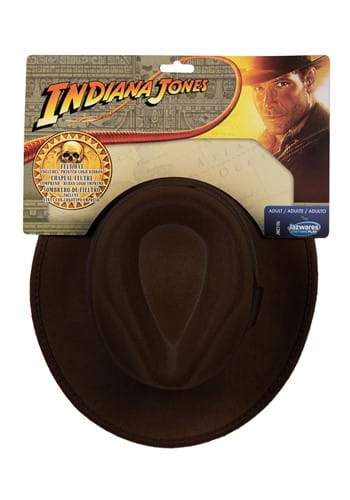 6.) Adult Indiana Jones Costume Hat
as of September 8, 2023 1:33 pm
Whether you're searching for ancient artifacts or attending a costume party, this Adult Indiana Jones Costume Hat is the perfect accessory to complete your adventurous look.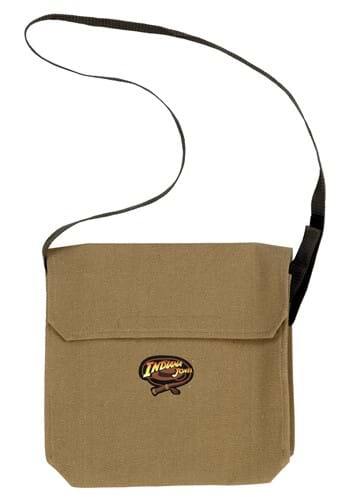 7.) Indiana Jones Satchel
as of September 8, 2023 1:33 pm
Channel the spirit of Indiana Jones and pay tribute to one of cinema's most iconic characters with this must-have Indiana Jones Brown Costume Satchel. A great addition to your cosplay or Halloween look.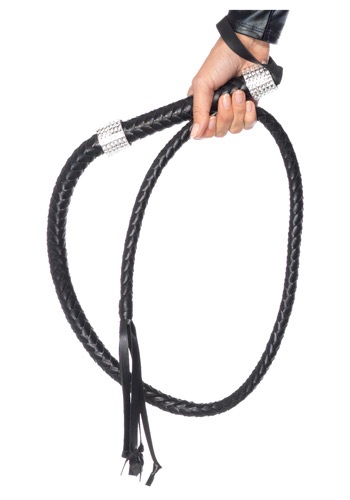 8.) Faux Black Leather Whip
as of September 8, 2023 1:33 pm
A whip is a very useful object. Just ask Indiana Jones. It also makes your costume much more authentic and not to mention, fun. Have you ever cracked a Faux Leather Whip? It's awesome.
9.) Indiana Jones Plastic Toy Accessory Kit
as of September 8, 2023 1:33 pm
Head off on a grand adventure that will take you across the world! But make sure to complete your treasure hunter look with this Indiana Jones Plastic Toy Accessory Kit!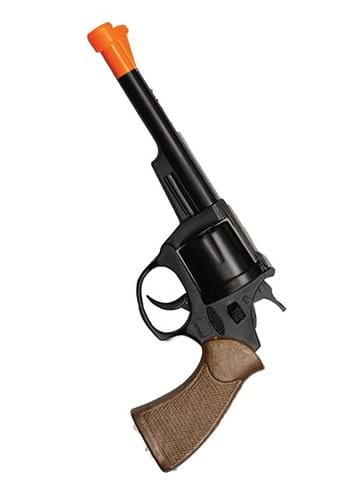 10.) 8 Shot Die Cast Pistol
as of September 8, 2023 1:33 pm
Any cowboy or cowgirl needs to accessorize their look with a toy gun and this 8 Shot Die Cast Pistol makes the perfect costume accessory. When you show up with this on your hip, your posse will be jealous!
---
Indiana Jones Costume Guide
When it comes to iconic movie characters whose attire has made a lasting impression on pop culture, Indiana Jones undoubtedly tops the list. Dr. Henry Walton "Indiana" Jones, Jr., the fearless archaeologist and adventurer, is renowned not just for his thrilling escapades but also for his signature look. Donning this costume for Halloween or a cosplay event is a surefire way to make an entrance. Here's how you can pull together an authentic Indiana Jones look:
The Fedora:
The Indiana Jones hat isn't just any fedora. It's a specific style, usually in a deep brown color, with a wide brim and a prominent pinch in the crown. This hat isn't merely for aesthetics; it's an essential part of Indy's adventures, shielding him from the sun, rain, and sometimes even serving as a makeshift weapon or tool.
Leather Jacket:
A rugged, distressed brown leather jacket is indispensable. Indiana's jacket is a bomber style, which means it's waist-length, with a zippered front, knit cuffs, and a snug collar. This jacket has been through countless adventures, so the more worn-out and weathered, the better!
Khaki Shirt & Pants:
Underneath the jacket, Indiana Jones sports a beige or khaki button-up shirt, usually with rolled-up sleeves. Pair this with similarly colored khaki pants – straight-legged and comfortable for all those daring chases and narrow escapes.
Leather Belt & Holster:
Indy's ensemble wouldn't be complete without his trusty sidearm. A leather belt, featuring a gun holster on the side, is a must. If attending an event or gathering, you might opt for a toy gun or skip the gun altogether to keep things light and fun.
The Whip:
Ah, the famous whip! This is Indiana Jones' signature tool, used for everything from swinging across chasms to disarming enemies. A coiled, leather whip is a crucial accessory, but ensure it's manageable and safe, especially in crowded environments.
Boots and Satchel:
A pair of brown leather, lace-up boots will finish off the outfit. Additionally, consider adding a leather satchel or messenger bag – perfect for holding ancient artifacts or Halloween candy.
Optional Extras:
For those who want to go the extra mile, add a few extras like a replica of the golden idol from "Raiders of the Lost Ark" or even the Crystal Skull. Round glasses or a stubble beard can further enhance your costume's authenticity.
Tips for a Successful Costume:
Authenticity: The key to a successful Indiana Jones costume is in the details. Research images from the movies to get the look just right.
Comfort: Remember, Indiana Jones is always on the move. Opt for comfortable materials and well-fitting items to ensure you're ready for any adventure that comes your way.
Be Respectful: While it's fun to embrace the character, avoid mimicking cultural or religious symbols inappropriately.
Indiana Jones is more than just a costume; he's a symbol of adventure, intelligence, and resilience. By donning his outfit, you're not just paying homage to a cinematic legend but embracing the spirit of exploration. So, grab your hat, and may your adventures be epic and memorable!
Indiana Jones Costume Ideas
We are sorry that this post was not useful for you!
Let us improve this post!
Tell us how we can improve this post?
Become a part of our vibrant community by sharing your unique costume image and inspire others with your creativity! Click Here